5 most egg-cellent ways to enjoy eggs for lunch
Savour eggs for days with these delicious lunch ideas. From mini egg salad sandwiches to individual Florentine frittatas, these recipes will get the whole family excited to see what's for lunch.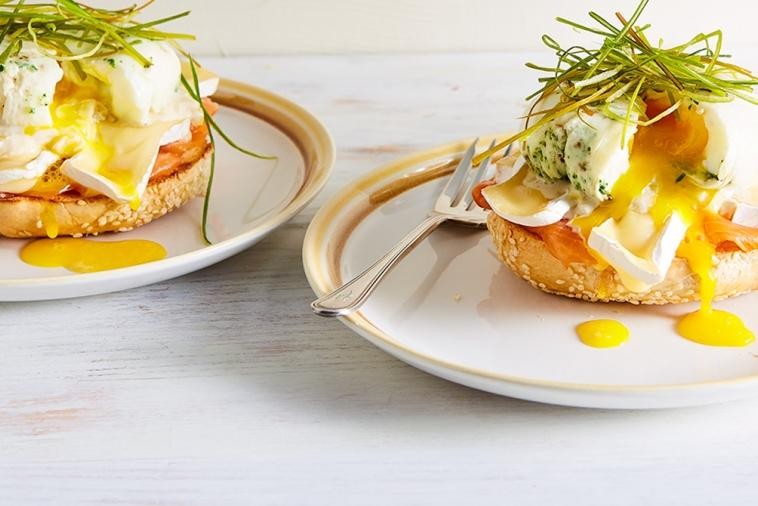 Easy to whip up and seemingly always on hand, eggs are the perfect go-to food when you're in scramble. Eggs-pand your lunch repertoire with ideas for packed lunches and next-level inspiration for staying in on the weekend. 
1. Turkey, red pepper and Cheddar quiche

This recipe is as easy as pie – especially when you've got a ready-made crust. Toss in sharp Canadian Cheddar, diced turkey, and red peppers, and you've got all the elements of a well-rounded quiche. Bake it to golden perfection and everyone will want a slice of this pie.

2. Monterey Jack and egg pita pockets

Mini-pitas are so cute, you'll want to eat them up – and your kids will too. What makes these sandwiches' egg salad mix special is a splash of pizza sauce (who doesn't like pizza?). Add your choice of grated veggies and Monterey Jack for good measure. With crudités on the side, you'll have crunch and a great lunch.

3. Egg'n'cheddar rolls

Can we get a drum roll for these? Instead of algae or rice, these sushi-like rolls have a yummy omelette on outside. Fresh cut veggies add cool, crisp flavours. To make these a surefire hit with the whole family, enlist the help of the young ones to rolls these up. They'll love being able to personalize their lunch!

4. Mini Florentine frittatas

Some people say frittatas are just crustless quiches, but we love them just the way they are – which just so happens to be absolutely delicious. Marbled with spinach, these muffin tin frittatas look like tasty little pedestals on which you'll lay a savoury homemade bruschetta topped with Canadian Parmesan. Talk about la dolce vita!

5. Smoked salmon & Brie eggs Benedict

Any best-of eggs recipe list would not be complete without eggs Benedict. Smoked salmon and Brie take this recipe up a notch, but we highly recommend adding the optional wonderfully crispy fried leeks to take it even further. Nothing beats breakfast for lunch on a lazy weekend, so we'll leave you on this high note. Happy eggs-ploration!