Double Chocolate Fudgey Brownies
This is the Double Chocolate Fudgey Brownies recipe.
Prep: 15 min
Cooking: 30 min
Yields 10 - 30 brownies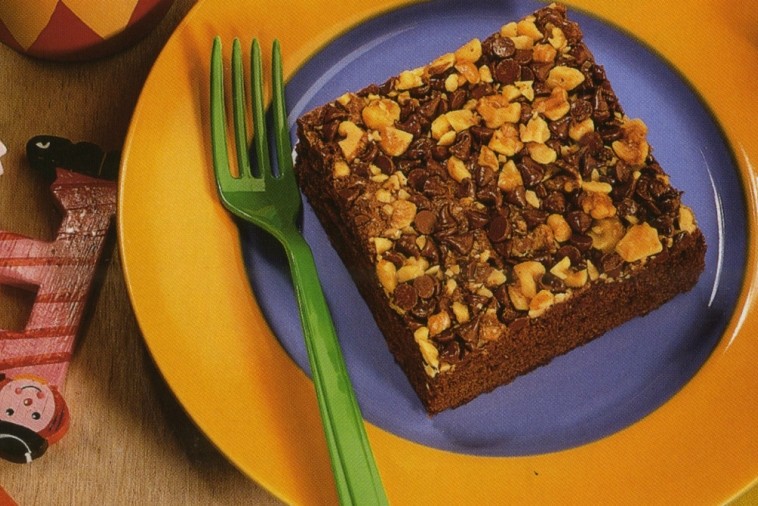 Ingredients
1 1/4 cups (310 mL) all-purpose flour
1 tsp (5 mL) baking powder
1 cup (250 mL) butter
1 cup (250 mL) cocoa powder
2 cups (500 mL) sugar
4 eggs
1 tsp (5 mL) vanilla extract
1 cup (250 mL) chopped walnuts
1 cup (250 mL) miniature chocolate chips
Preparation
Preheat oven to 350 °F (180 °C).
In medium bowl, combine flour and baking powder. In large saucepan, melt butter. Remove from heat and stir in cocoa. Blend in sugar, eggs and vanilla extract. Stir in dry ingredients. Spread batter in greased 13 x 9 x 2 inch (33 x 23 x 5 cm) baking pan. Sprinkle nuts and chocolate chips over batter; press down lightly.
Bake 30 minutes or until toothpick inserted in centre comes out clean. Let cool in pan on wire rack. Cut into squares.
Tips
Overbaking brownies will make them dry. Closely follow the recommended baking times given in these recipes.
Learn more about