Less Burps, More Sustainability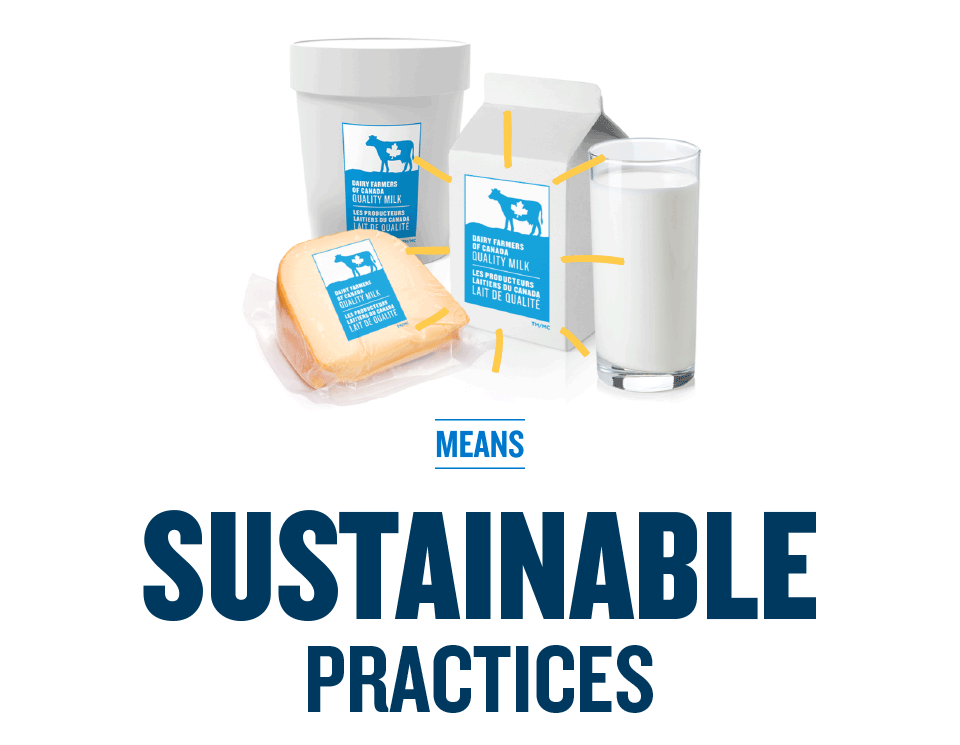 Cows are ruminants, which means they can digest stuff that we cannot, like grass. But ruminating means they burp. When cows burp, they release methane, a greenhouse gas. Research scientists in ruminant nutrition, such as Dr. Karen Beauchemin, have found that tweaking the diets of cows works in helping reduce enteric emissions .
So, by modifying a cow's diet, Canadian dairy farmers are reducing the methane that is naturally produced during the digestion process while providing for and improving overall animal care.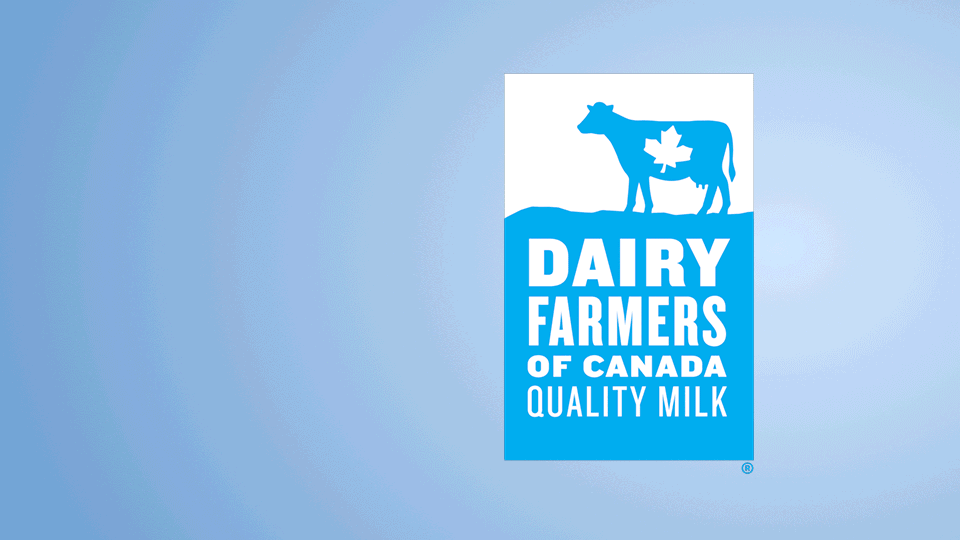 Thanks to Canadian dairy farmers' continual efficiency and innovation, dairy's carbon footprint is small and decreasing.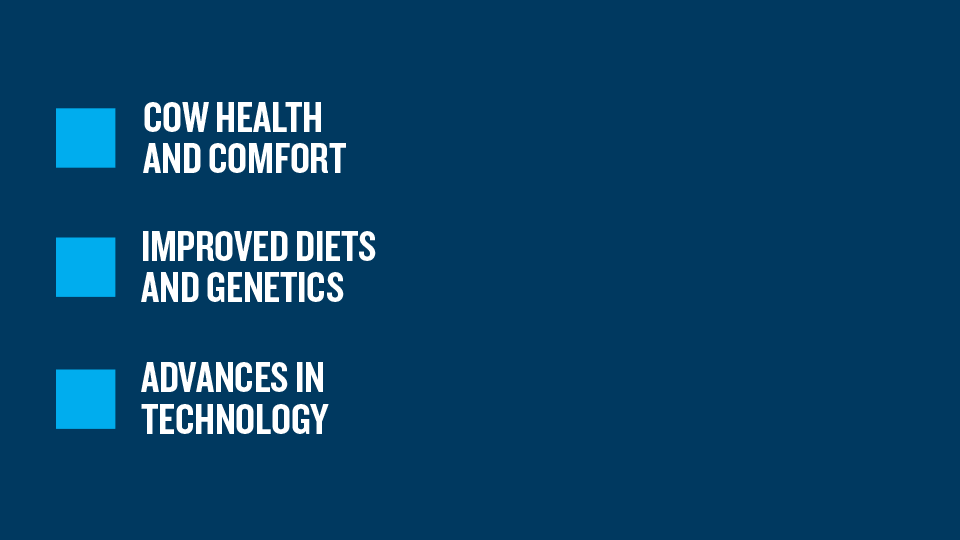 A healthy diet is just one of the ways we're reducing the environmental hoofprint. 
Because of improved practices in cow health and comfort, genetics and production technology, our cows are healthier and producing more milk than their grandmothers! This means farmers can have less cows on their farms, resulting in lower methane emissions and less impact on the environment.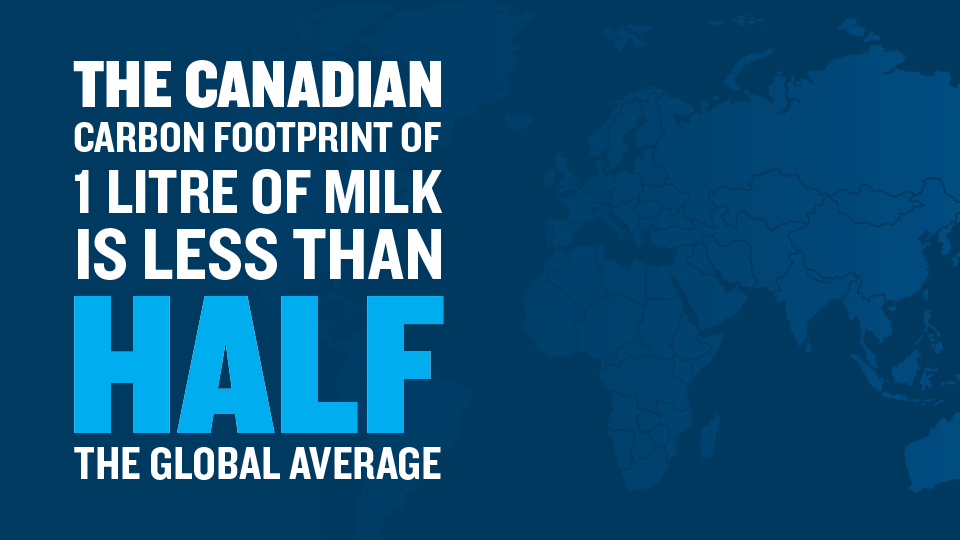 Emissions related to the production of one litre of Canadian milk are less than half the global average footprint of a litre of milk. In fact, milk production here has one of  the lowest carbon footprint's in the world, similar or lower than milk production in countries like the U.S., France, and New Zealand.