OMG NO RBST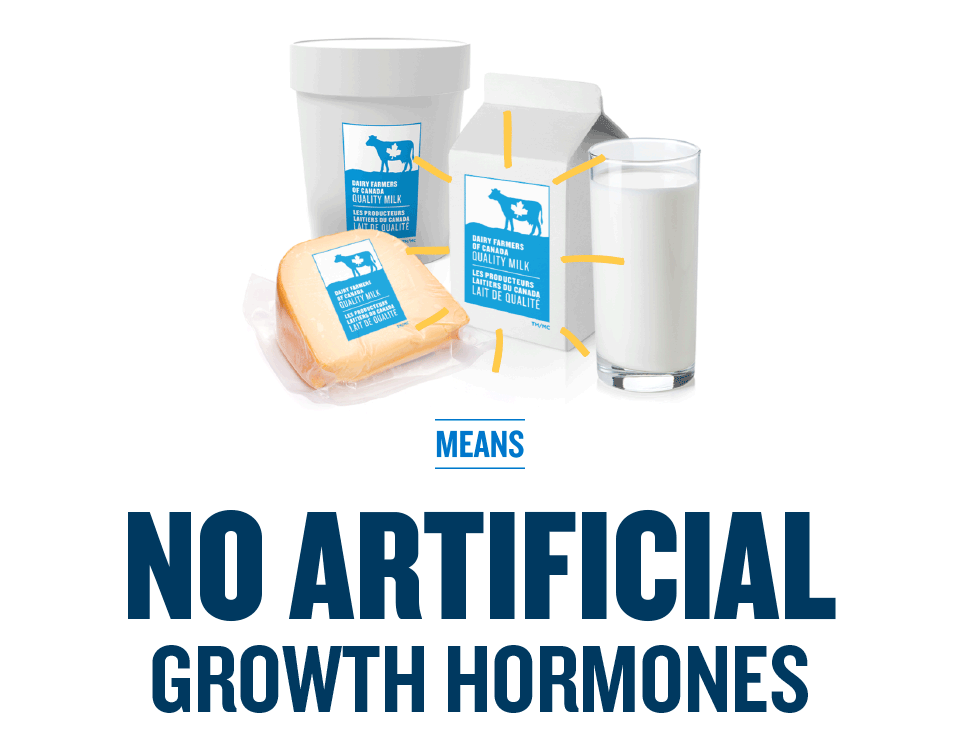 Since 1999, the artificial growth hormone rBST has been banned in Canada. Following a study in the 1990s, Health Canada  identified that when using rbST to increase milk production in dairy cows, there was a risk to animal health. Health Canada then declared the drug illegal for sale in Canada.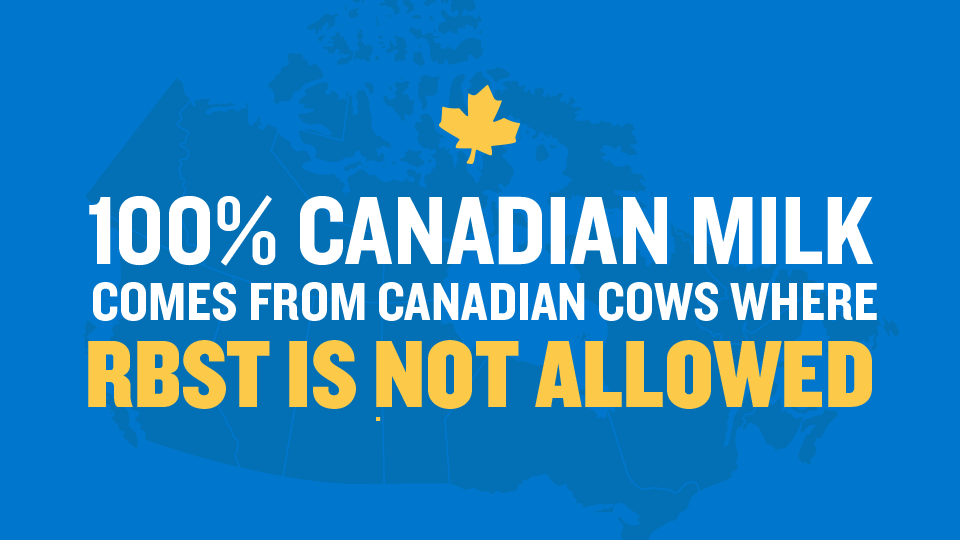 Canada's decision to keep rbST out of our dairy cows is just one of many of our higher standards.
Natural hormones are a part of all living things. They help stimulate the normal, healthy growth and functions of cells, organs, and skeleton in plants, animals and humans.  But what about artificial growth hormones? It is prohibited to use rbST, an artificial bovine growth hormone in Canada.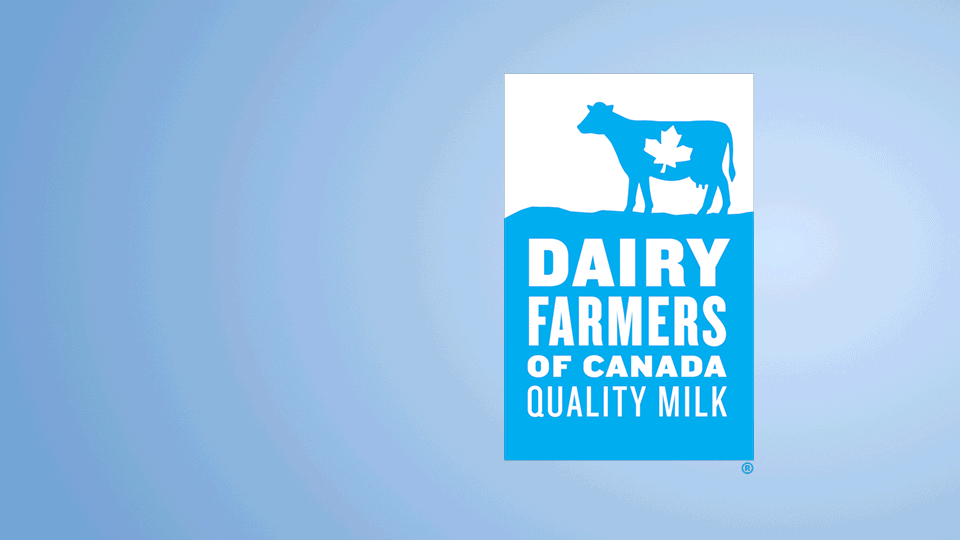 A simple way to be confident your milk was produced without synthetic growth hormones, is to look for the Blue Cow logo. It's our way of saying the product is made with 100% Canadian milk and milk ingredients. In Canada, rbST is not allowed. Period.