Learn about the Food System with The Curious Cook Video Series
This three-part animated video series follows Sam, a kid full of energy and curiosity, on an exploration of where food comes from.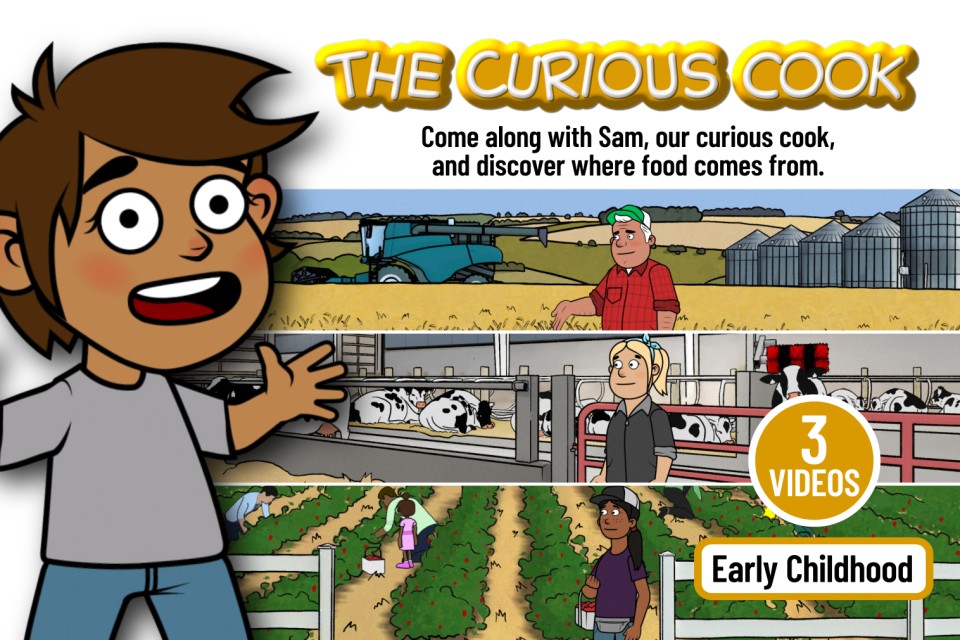 "Hi everyone! Sam here, with another episode of The Curious Cook!"  
Sam is an inquisitive kid with an interest in food. With parental support, The Curious Cook streaming channel is how Sam inspires others to discover how exciting the world of food can be. Each episode features a tasty recipe from a friend and a visit to a unique location to learn more about a specific ingredient from the recipe.  
Access the free videos and food exploration ideas below. 
The Curious Cook: Strawberries 
These videos are part of our early learning in child care program Nourishing Beginnings created for Alberta educators working in child care centres, day homes, or attending post-secondary training. Learn more here.