Nourishing Beginnings Module 1: Supporting Young Eaters
Mealtimes can be one of the most enjoyable parts of the day! Find out how with Supporting Young Eaters, the first module in the Nourishing Beginnings series.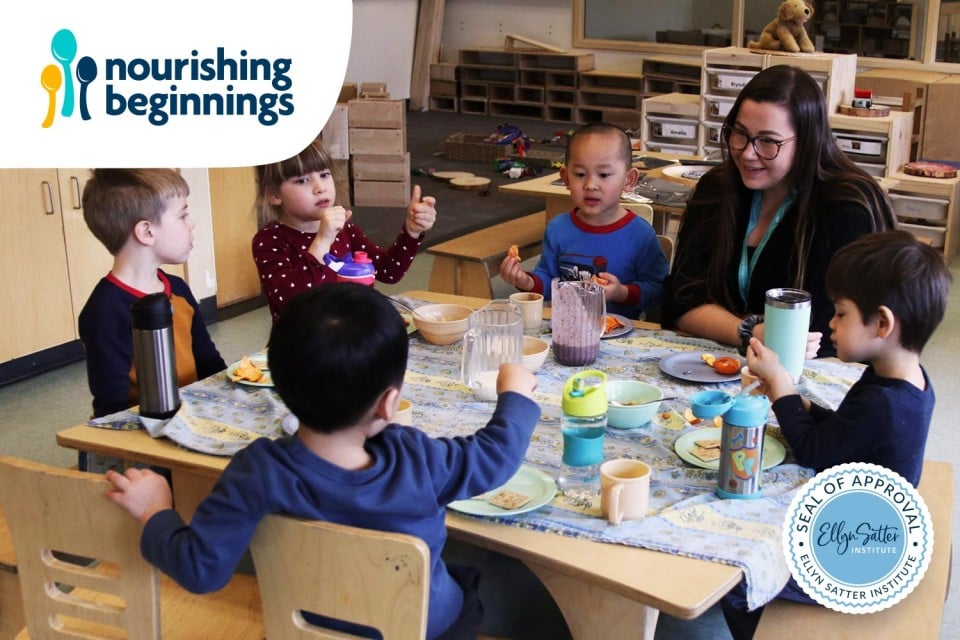 Supporting Young Eaters focuses on the important role educators play in the way children learn to approach food and eating. Discover best practises for feeding young children and explore common feeding concerns. Meals and snacks can be some of the most enjoyable parts of your day!  
What does Supporting Young Eaters include? 
An online module, which takes an average of 30 minutes to complete; 

A 90-minute facilitated workshop to discuss key concepts with your peers; 

A variety of free resources you can download and print; and 

A certificate of completion.  
This free training module includes videos of Alberta educators who work in child care centres; practical resources such as posters, handouts, and activity templates; and unlimited access to the online module.  
Supporting Young Eaters is Module 1 in the three-part Nourishing Beginnings series. Check out the following links to learn more about Module 2, Learning Together with Food, and Module 3, Menu Planning. 
OverView
Theme
Feeding relationship
How to Access
Online Training
Aligned with
Meeting Early Childhood Needs