Learn about healthy eating with this free program including fun activities for both in-person and distance learning.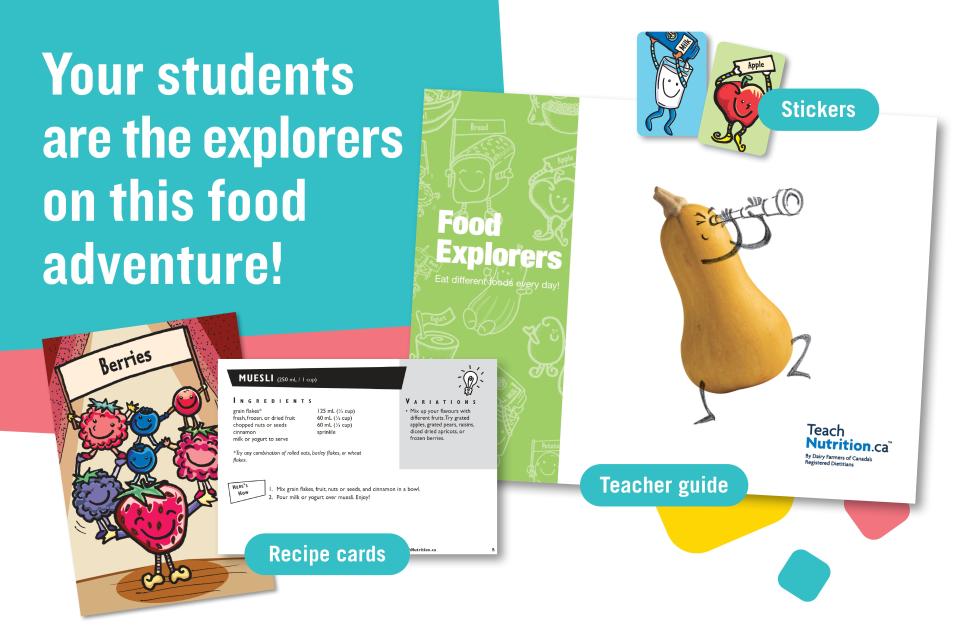 Food Explorers is a kindergarten and grade 1 program that encourages students to have fun exploring food through the mysteries of taste, textures, and colours. Foods are explored, each with an engaging set of learning activities such as books, discussion prompts, classroom cooking, student journals, take home recipes, and more!
We've adapted this program to ensure it is accessible for all class settings. Find more information about learn from home activities below. Ideas for safe classroom food preparation and tasting with pandemic precautions are available for both package A and package B.
While this program is designed to fulfill developmentally appropriate outcomes in the Health and Life Skills curriculum, it also integrates opportunities for cross-curricular links such as math, social, studies, science, and language arts.  
Teachers who complete a workshop will receive the full program, free of charge! This includes a comprehensive teacher guide, student resources, and take-home materials. All student materials are available in both English and French.
New! Mini Food Grants 
If you are using Food Explorers in the 2021-2022 school year, you are eligible to apply for a Mini Food Grant! Our goal is to provide you with resources to make classroom cooking and tasting opportunities realistic and affordable.  Our Mini Food Grants provide $150.00 to each teacher using Food Explorers in their classroom, to support in purchasing food to use in the program. Grants are limited so apply today! 
Learn From Home Activities
We've adapted four lessons for you to use in an online learning environment. Send us an email if you would like this resource sent directly to your inbox!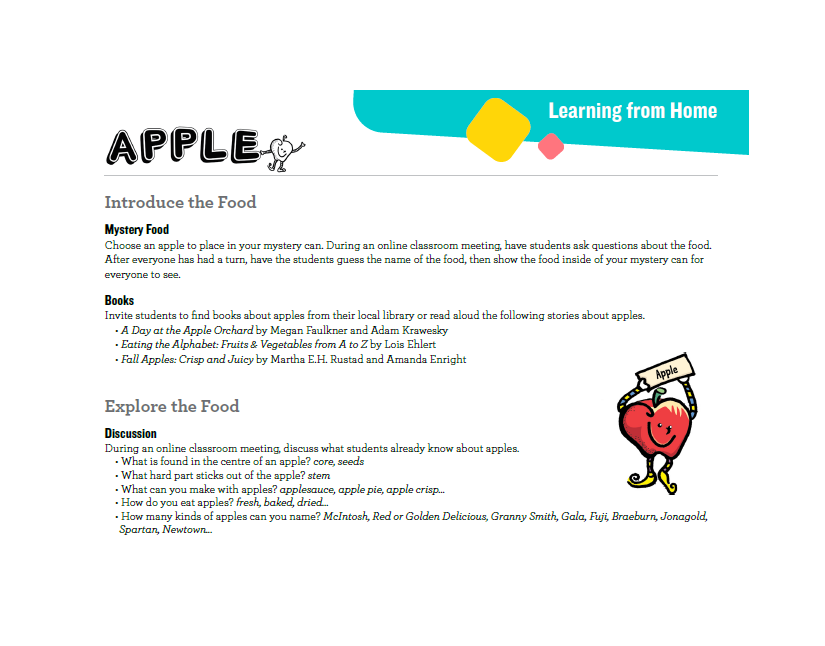 Cross-Curricular Connections
We've worked with Alberta curriculum experts to ensure this program includes cross-curricular outcomes consistent with the Alberta curriculum. Find the detailed overview here.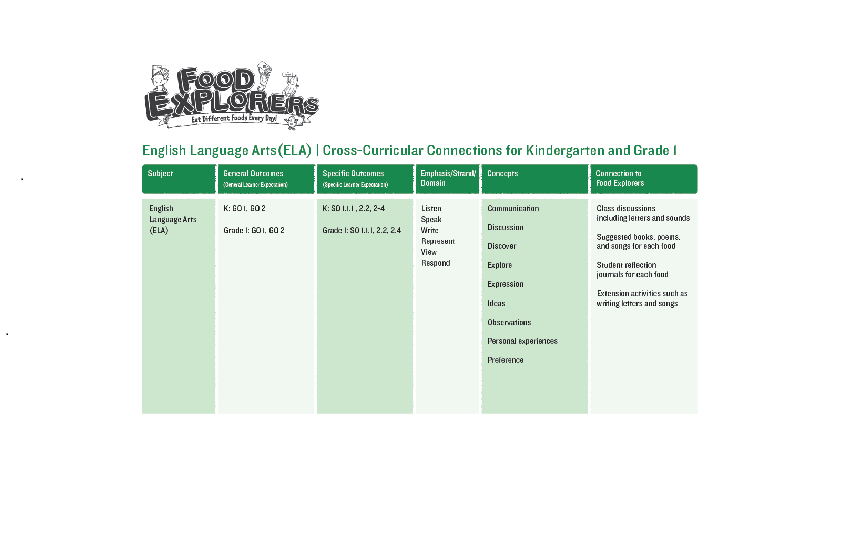 French Resources
Teaching a Food Explorers in French? We've got you covered. Choose "French" when ordering your class set of resources and we will send you all student materials in French. 
Download teacher resources here:
OverView
Curriculum
Cross-curricular