Food Picture Cards and Study Prints
This free resource kit has everything you need to teach about Canada's Food Guide and how food is grown and produced in Canada.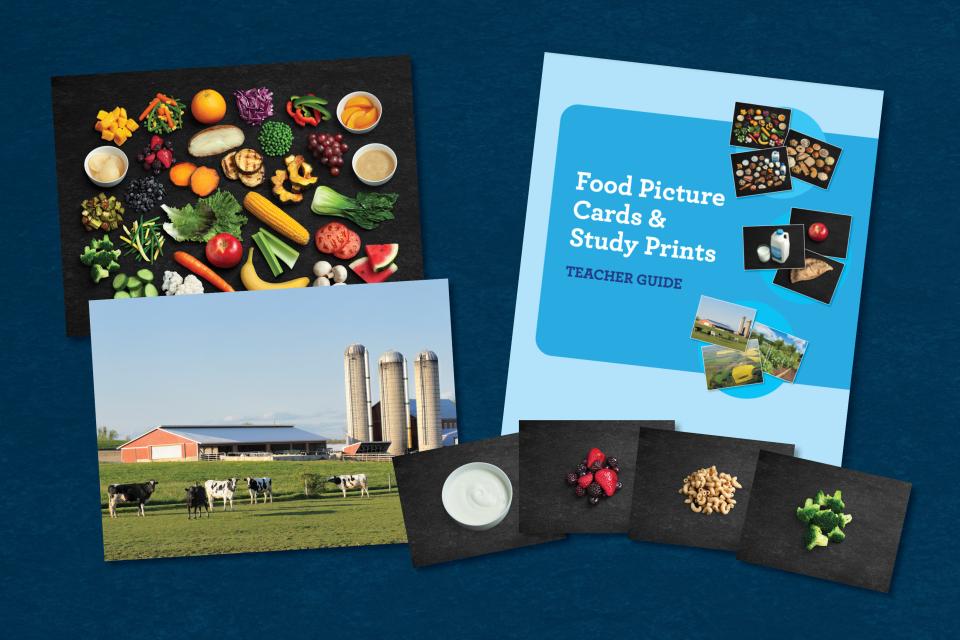 Each free resource kit, available in both French and English, includes: 
100 Food Picture Cards showcasing a variety of foods from Canada's Food Guide, foods from beyond Canada's Food Guide, and mixed dishes
three Canada's Food Guide Study Prints showcasing a range of vegetables and fruit, whole grain foods and protein foods  
seven Food Origin Study Prints highlighting how foods are grown and produced in Canada  
a comprehensive Teacher Guide with background information, FAQ's, and curricular-linked activities. 
Additionally, we've created digital activities and games that you can use with your students, online or in the classroom. There are eight activities available for each grade level. Click on the links below to try them all. 
Supported by Ag for Life. 
Download the Teacher Guide (cards and study prints not included)

English
October, 2020
pdf (2.82 MB)
download

French
June, 2021
pdf (2.54 MB)
download
Order the full resource kit for free! Includes colourful food picture cards, study prints, and a printed teacher guide
Order here
Try these digital classroom activities!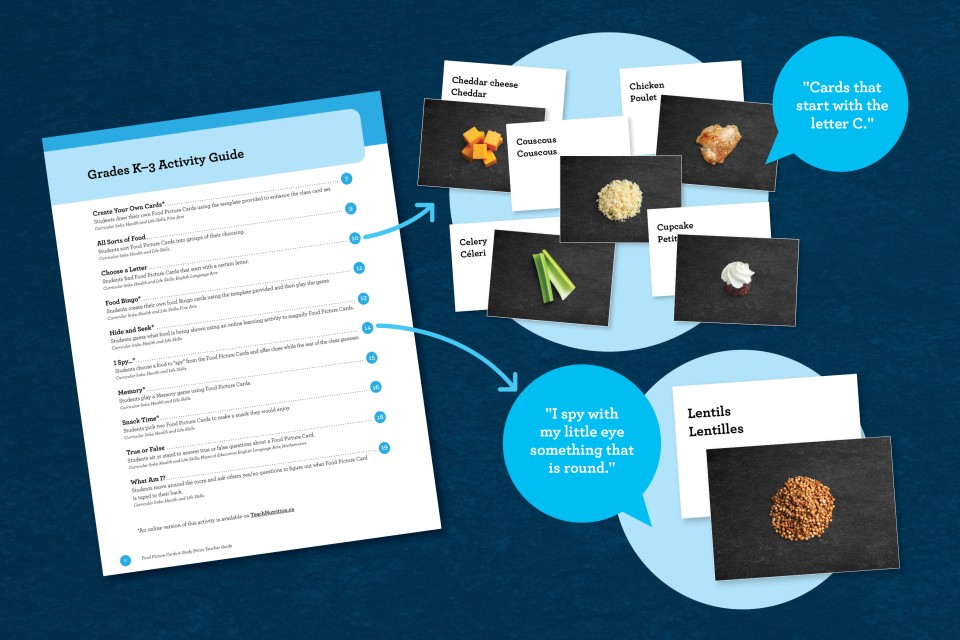 K-3 Digital Activities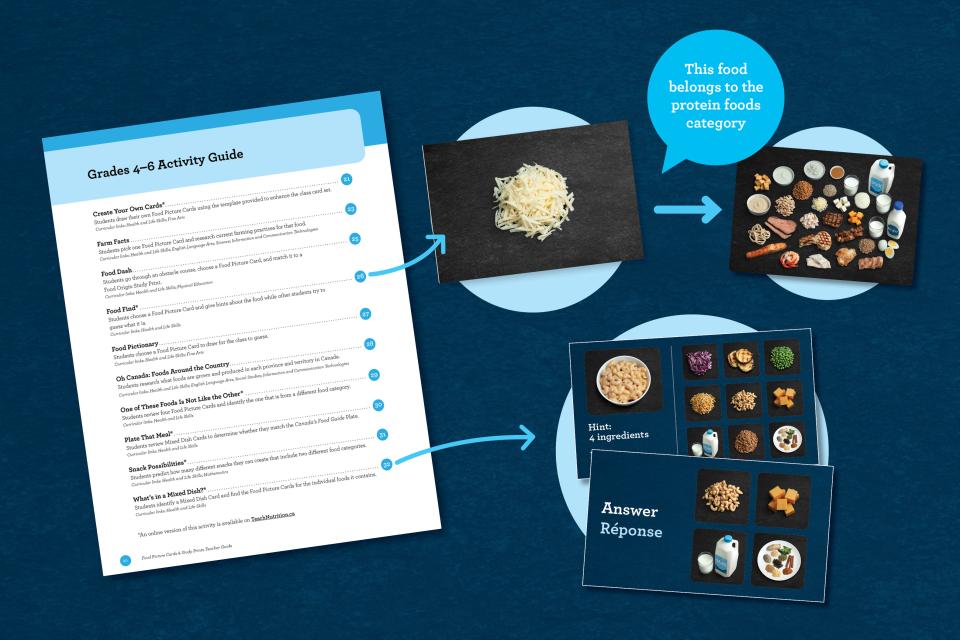 4-6 Digital Activities
OverView
Theme
Canada's Food Guide
How to Access
Downloadable