Food Picture Cards K-3 Digital Activities
We've transformed our Food Picture Card activities into slide decks and games to support students when learning from home or in the classroom.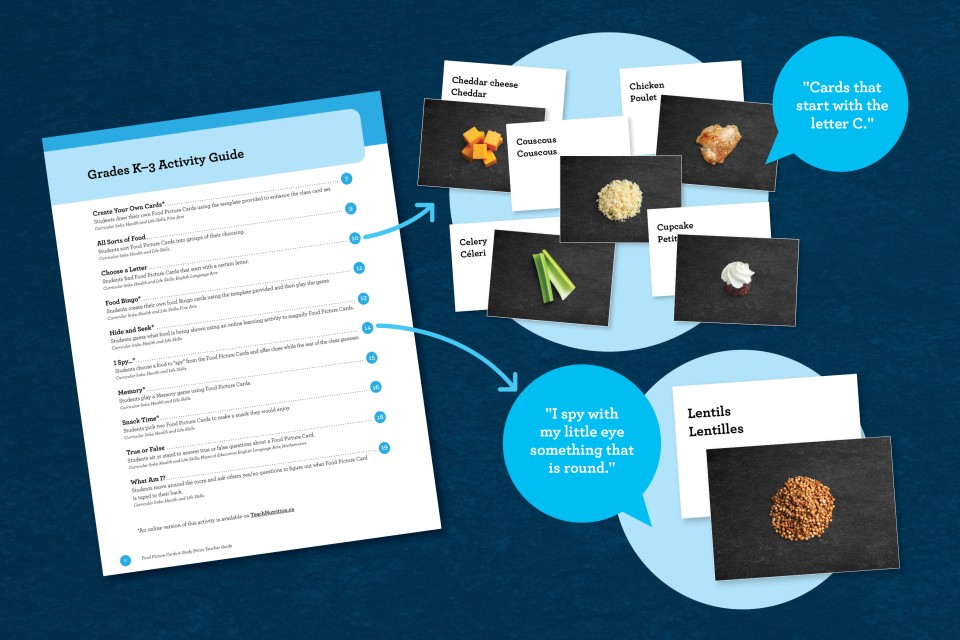 To support you and your students in using the Food Picture Cards and Study Prints, we have developed pandemic-safe online learning activities for this resource. We have been listening. Teaching is definitely not "business as usual", from limitations with sharing items in the classroom to distance learning options. That's why we transformed five activities for Grades K-3 plus the Study Prints into slide decks, available in both English and French, that you can use with your students. Click on the links below to try them all. 
Learn more about the Food Picture Cards and order your free kit
Tell me more!
OverView
Theme
Canada's Food Guide
Related materials
Ready to dig deeper? Help children explore and learn with these exciting and interactive materials.