In the final lesson of Food for Me, grades 7–9 Health students put their knowledge to the test in an exciting food truck challenge!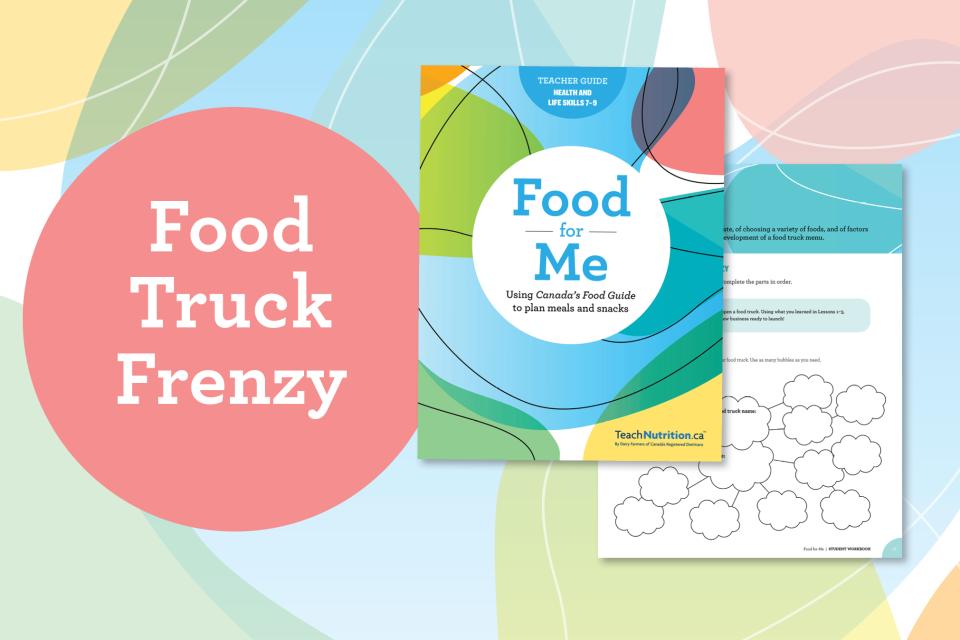 *This program is for junior high Health teachers. If you are a junior high Foods teacher, click here.
In the final lesson of Food for Me, grades 7–9 Health students apply knowledge of the Canada's Food Guide Plate, of choosing a variety of foods, and of factors that affect food choices as they develop a food truck menu.  
Bonus! This lesson includes an optional English Language Arts extension in which students create a short radio or video advertisement about their food truck. 
Teaching and learning resources you will need to facilitate Lesson 4:  
Teacher Guide & Student Workbook: You can order a Teacher Guide and class sets of Student Workbooks from our Free Resources Page or download them as PDFs on the Food for Me main page.   

Slide Deck: Access your slide deck for Lesson 4 below. The slide deck contains the video, background information, activity instructions, and discussion questions required to teach this lesson. Suggested speaking notes and additional information for teachers is provided in the notes section of each slide. 

Video: The Canada's Food Guide transformation video introduces the lesson and is embedded in the slide deck. If the embedded video does not play, use the link in the notes section.  
Get the slide deck for Lesson 4

English
January, 2022
presentation (1.53 MB)
download

French
January, 2022
presentation (2.4 MB)
download
OverView
Theme
Canada's Food Guide