All of us increase our understanding of food over our lifetime as we learn with and from people, places, foods, objects, and ideas. When we nurture these connections, we continue learning together with food and grow our food literacy. 
What is food literacy? 
Many of us are hearing the term "food literacy" more and more. But what is it? If you search for "food literacy" you'll find a lot of different definitions. However, we didn't want to pick just anything. We wanted to make sure the food literacy definition we use resonated with you! So, through research and collaboration with early learning in child care (ELCC) educators, teachers, and Registered Dietitians, our Teach Nutrition team created this meaningful definition to guide our programming.  
Food literacy is learning about and engaging with the many roles of food for ourselves, others, and our world. 
Four pathways enable us to explore and develop our understanding and skills within food literacy: 
Food systems: How food grows, how it is produced, and how it is made available. 

Food skills: How to identify, plan, get, store, prepare, and eat food. 

Food context: How the foods we eat reflect our needs and resources. 

Food story: The relationship between food, culture, and identity. 
We learn about different parts of food literacy, in big or small ways, through our day-to-day experiences with food. The food literacy definition includes four distinct pathways. But in our lives, these pathways often interconnect and overlap; one activity can link to more than one pathway. Learning together with food is a journey that can last your lifetime.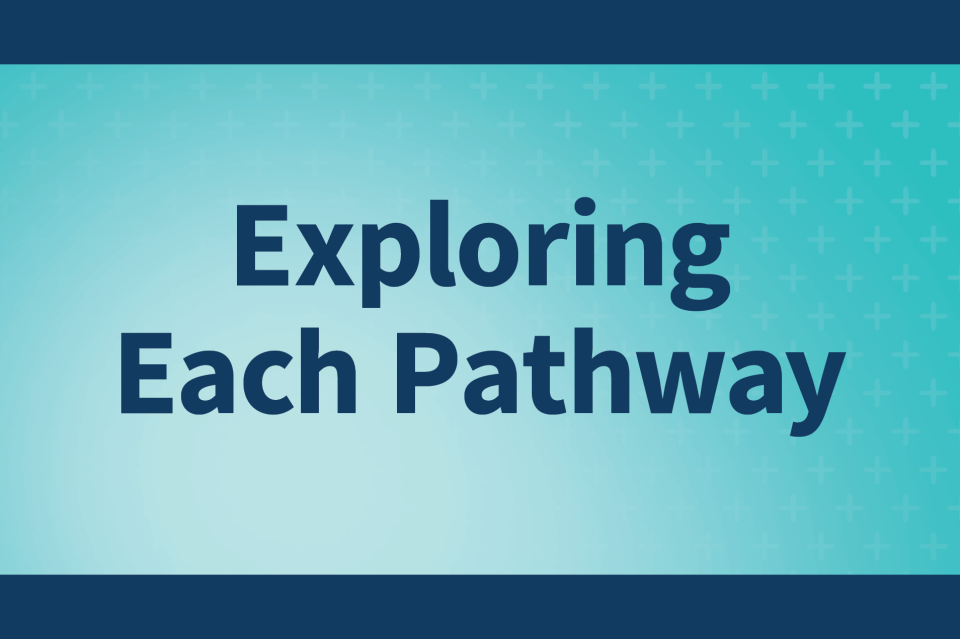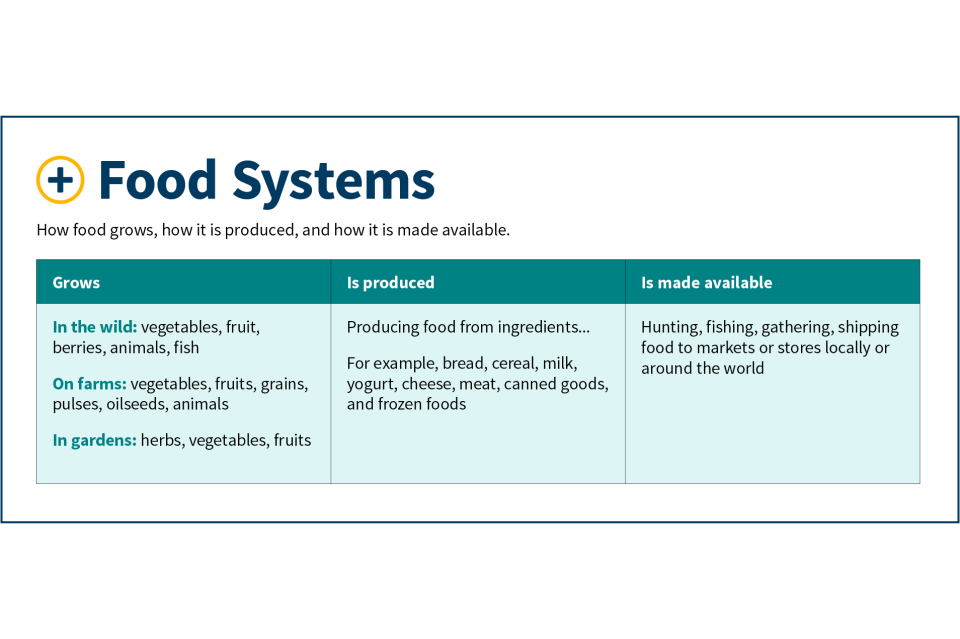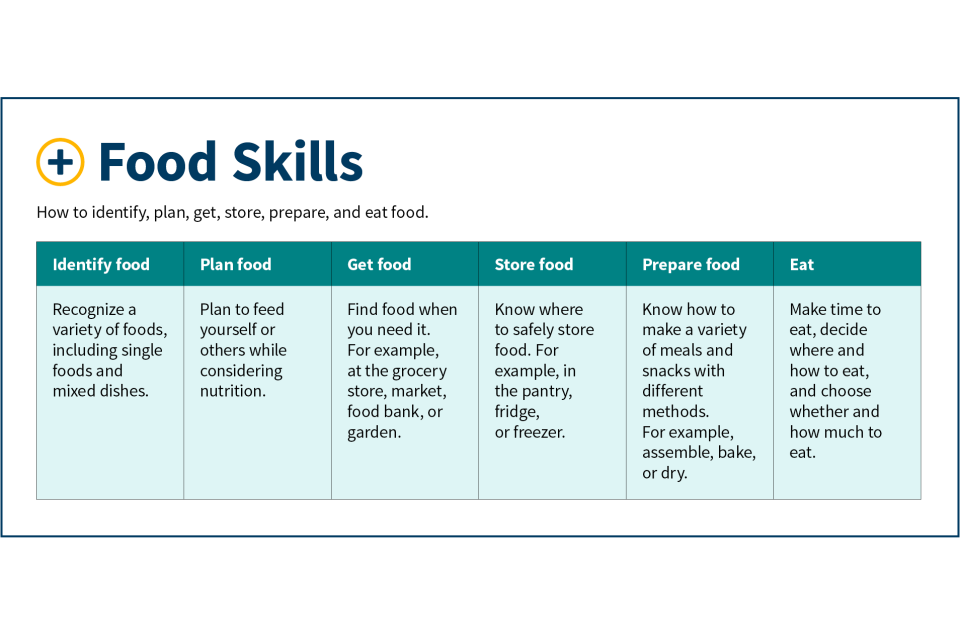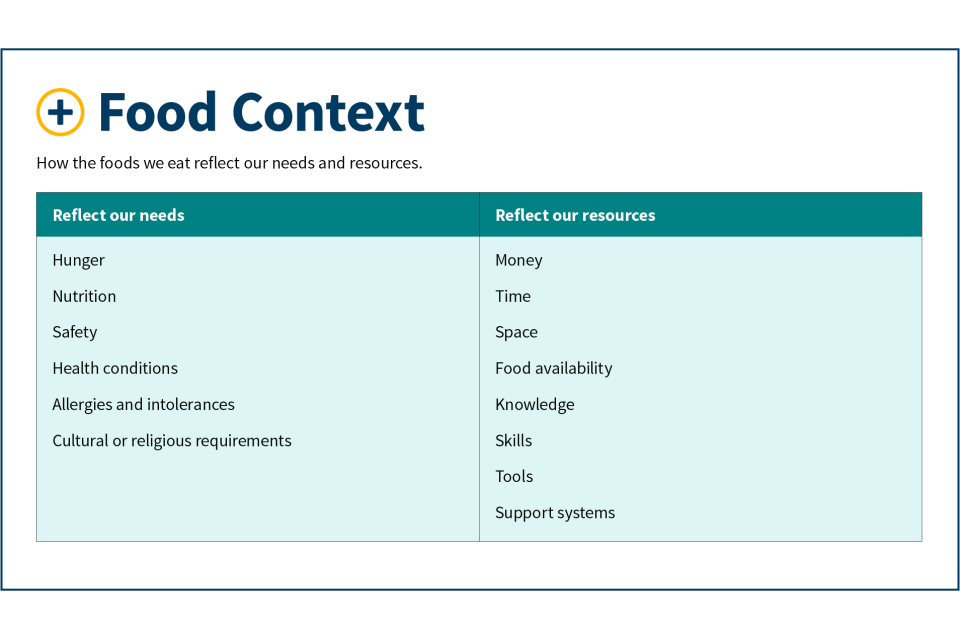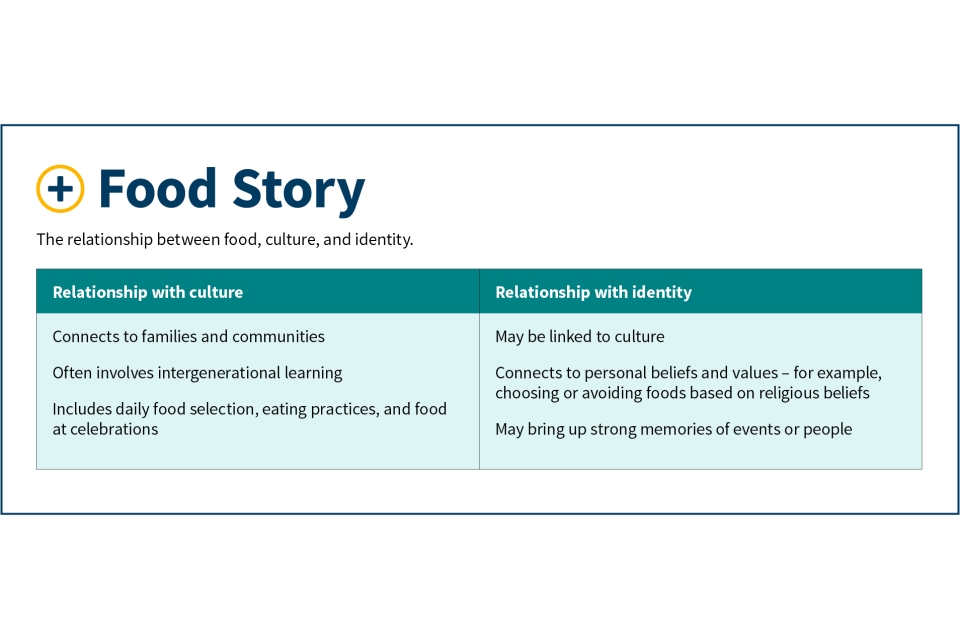 Why focus on food literacy? 
As you are already an important support for children's wellbeing now and in the future, focusing on food literacy is a worthwhile investment. Food literacy and its pathways have been linked to the following benefits: 
Increased likelihood of eating a nourishing diet 

Increased connectedness to others with respect to food and eating 

Positive sense of self 

Positive shifts in perseverance, problem-solving, critical thinking, leadership, teamwork, and resilience 

Learning across areas such as language arts, mathematics, social studies, and science 
How our work supports food literacy?  
All of Teach Nutrition's programs and resources are about learning together with food. They connect with one or more food literacy pathways. Not all food literacy concepts are meant to be taught at all ages. Our team of Registered Dietitians has ensured that developmentally appropriate activities and messages are included in our materials so you can use them with confidence. Click on your grade level to explore what is available. 
OverView
Curriculum
To construct his/her understanding of the world