Apple Cheddar Grilled Cheese
Add a tasty twist to a classic comfort food. Apples and cheddar cheese equal a sandwich that is sure to please!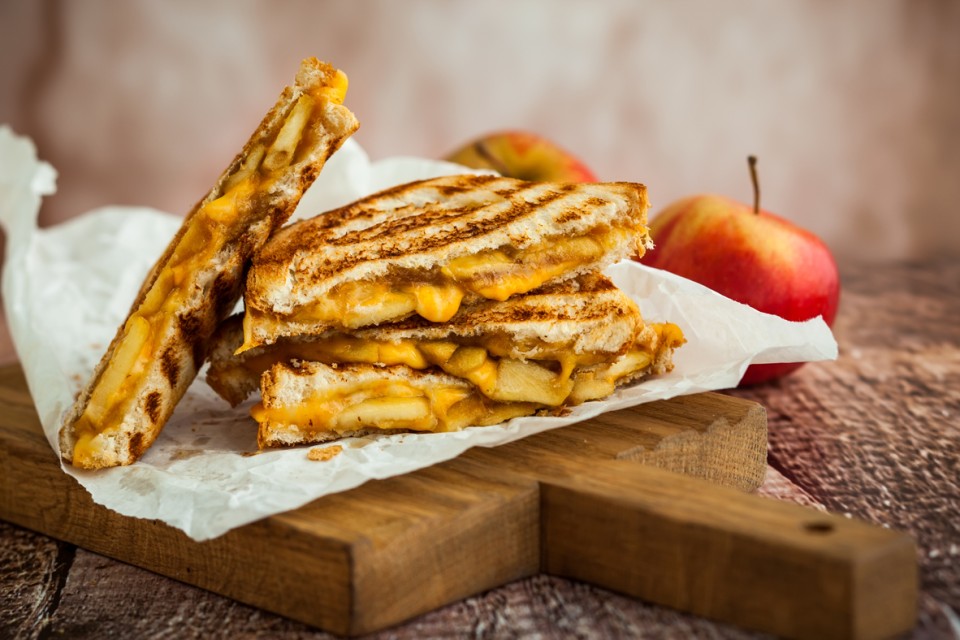 Easy to Make, Easy to Love. Recipes to Share with Others.
Serves 1
Ingredients
2-4 slices Canadian cheddar cheese
½ apple, thinly sliced
2 slices whole grain bread
½ tbsp (7 mL) butter, softened
Directions
Slice enough cheese to cover your bread.
Put the cheese and apple between the two slices of bread.
Butter the outside of the sandwich.
Heat a frying pan on medium heat. Place sandwich in the pan and cook until the bottom is golden brown.
Flip the sandwich and cook until the other side is toasted and the cheese has melted.
Switch Up the Flavour!
Use Brie with red pepper jelly, smoked cheddar with Dijon mustard or smoked Gouda with roasted garlic jelly.
Meal Planning Tip
Give new life to a less-than-crisp apple or day-old bread! A grilled cheese sandwich is a quick and nourishing meal to use up some leftover foods.
Related materials
Ready to dig deeper? Help children explore and learn with these exciting and interactive materials.