Your kids will love eating this snack as much as they will enjoy making it!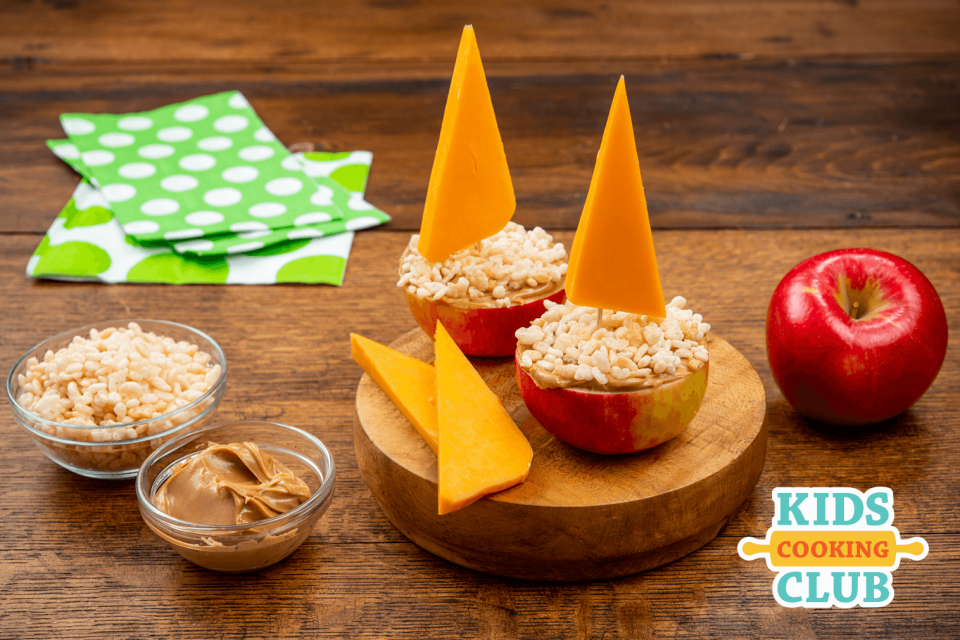 Simple Recipes to Enjoy Together
Serves 1
Ingredients
½ apple
1 slice thick Canadian cheddar cheese
1 tbsp (15 mL) puffed rice cereal
2 tsp (10 mL) peanut butter
Toothpick
Directions
Cut the apple so the stem is on the bottom and the apple sits flat.
Use a paring knife to cut around the core of the apple. Push out core and discard.
Cut a slice of cheese into a triangle with a butter knife.
Spread peanut butter on the cut side of the apple.
Pour cereal on a small plate. Press the apple with peanut butter side down into the cereal.
Use a toothpick to attach the cheese to the apple.
Caution for Children Less Than 4 Years Old
Large pieces of apple, thickly spread peanut butter and toothpicks are choking risks for children under the age of 4.
For Grown-ups
Serve extra pieces of apple with a selection of cheeses. Try creamy Brie, a sharp aged cheddar, or a tangy blue cheese.  Dip apple slices in water and lemon juice to prevent browning.
OverView
How to Access
Downloadable