Enjoy this yogurt fruit dip as an afternoon snack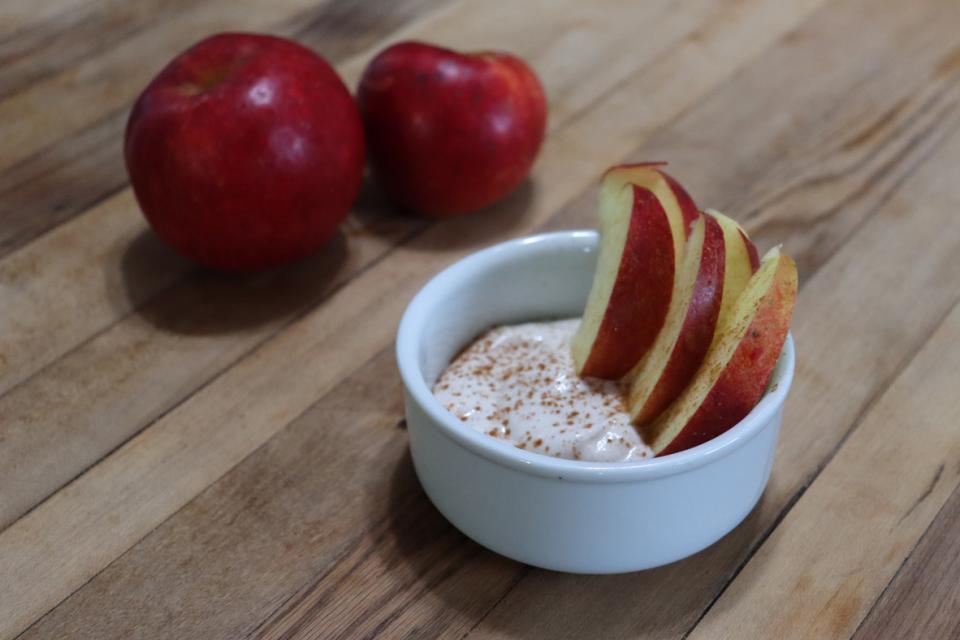 Easy to Make, Easy to Love. Recipes to Share with Others.
Makes ½ cup (125 mL)
Ingredients
½ cup (125 mL) Greek vanilla yogurt
 2 tsp (10 mL) unsweetened applesauce
¼ tsp (1 mL) cinnamon
Directions
Mix all ingredients together in a small bowl.
Let rest for 10 to 15 minutes to let flavours combine.
Serve with your favourite fruit.  
Sprinkle cinnamon on dip before serving for extra color, if desired.
Change the Flavour
Try using apple pie spice instead of cinnamon for a different taste.
Let the Kids Help Out
Have your little chefs wash and cut the fruit with a butter knife, arrange on a plate and mix ingredients to make the dip.
Related materials
Ready to dig deeper? Help children explore and learn with these exciting and interactive materials.