This easy recipe is perfect for breakfast or after-school snack!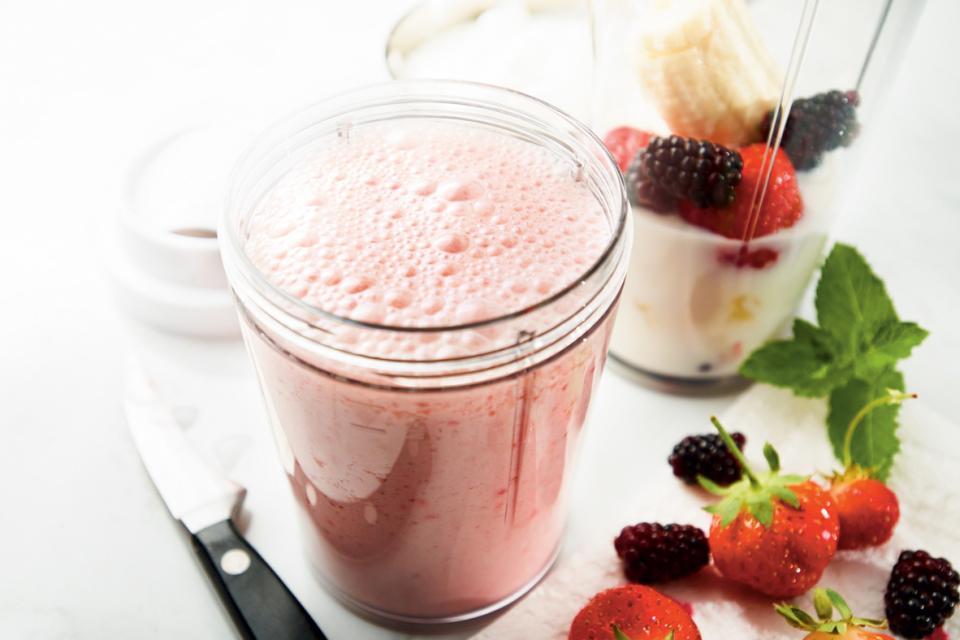 Easy to Make, Easy to Love. Recipes to Share with Others.
Serves 4
Ingredients
1 banana, sliced
1 cup (250 mL) yogurt
1 ½ cups (375 mL) milk
1 cup (250 mL) fresh or frozen mixed berries
1 tsp (5 mL) vanilla
Directions
Combine all ingredients in a blender and mix until smooth. 
Want a Less Sweet Taste?
Try using half plain yogurt. 
Meal Planning Tip
Make mornings easier. Fill the blender with all the ingredients except the banana the night before and put in the fridge. Add the banana and blend in the morning!
Related materials
Ready to dig deeper? Help children explore and learn with these exciting and interactive materials.