This parfait is made of a tasty combination of oats, blueberries and yogurt!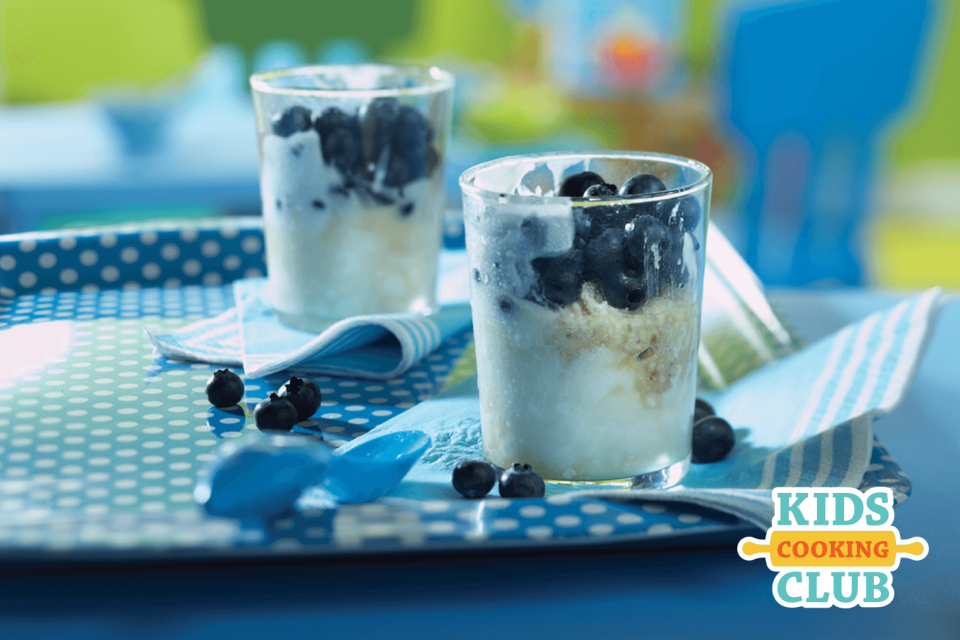 Simple Recipes to Enjoy Together
Serves 4
Ingredients
¼ cup (60 mL) large flake oats
 ½ cup (125 mL) water
 ¾ cup (175 mL) vanilla yogurt
 1 cup (250 mL) blueberries
Directions
Cook oats as directed on the package. Allow to cool before assembling the parfait.
Place ingredients in a cup in the following order:

3 tbsp (45 mL) yogurt
2 tbsp (30 mL) cooked oats
¼ cup (60 mL) blueberries
Ingredient Swap
Try canned peaches or pineapple to switch up the flavour.
OverView
How to Access
Downloadable
Related materials
Ready to dig deeper? Help children explore and learn with these exciting and interactive materials.