This cheese sauce recipe is simple and goes well with
veggies, bread and popcorn chicken!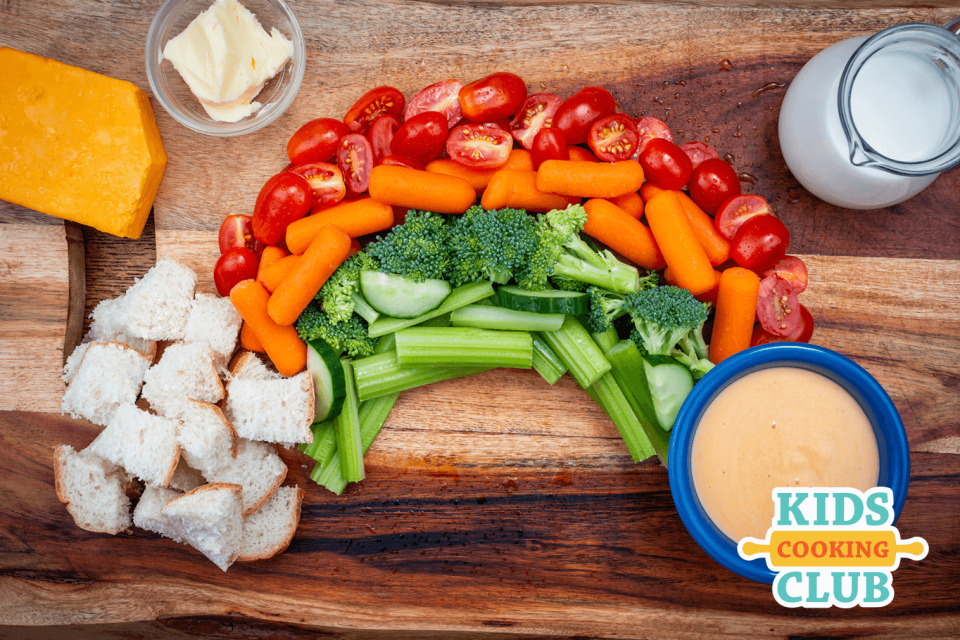 Simple Recipes to Enjoy Together
Makes 1 ¼ cup (300 mL)
Ingredients
1 tbsp (15 mL) butter
1 tbsp (15 mL) flour
1 cup (250 mL) Canadian milk
1 cup (250 mL) Canadian cheddar cheese, old, shredded
1 tbsp (15 mL) Dijon mustard
Salt and pepper to taste
Directions
Melt the butter in a saucepan and whisk in the flour. Cook for one minute on low heat.
Whisk in the milk until smooth. Turn up the heat slightly and cook until milk starts to simmer and bubbles appear.
Add the cheese and mustard and cook until thickened, stirring often.
Add salt and pepper to taste.
Want a Flavor Boost?
Try adding a few drops of hot sauce to spice it up.
Related materials
Ready to dig deeper? Help children explore and learn with these exciting and interactive materials.