A FREE flowchart designed to help students learn about the importance of breakfast.

Poster size: 15 x 38 inches 
Get your FREE poster and activity guide or keep scrolling!
Order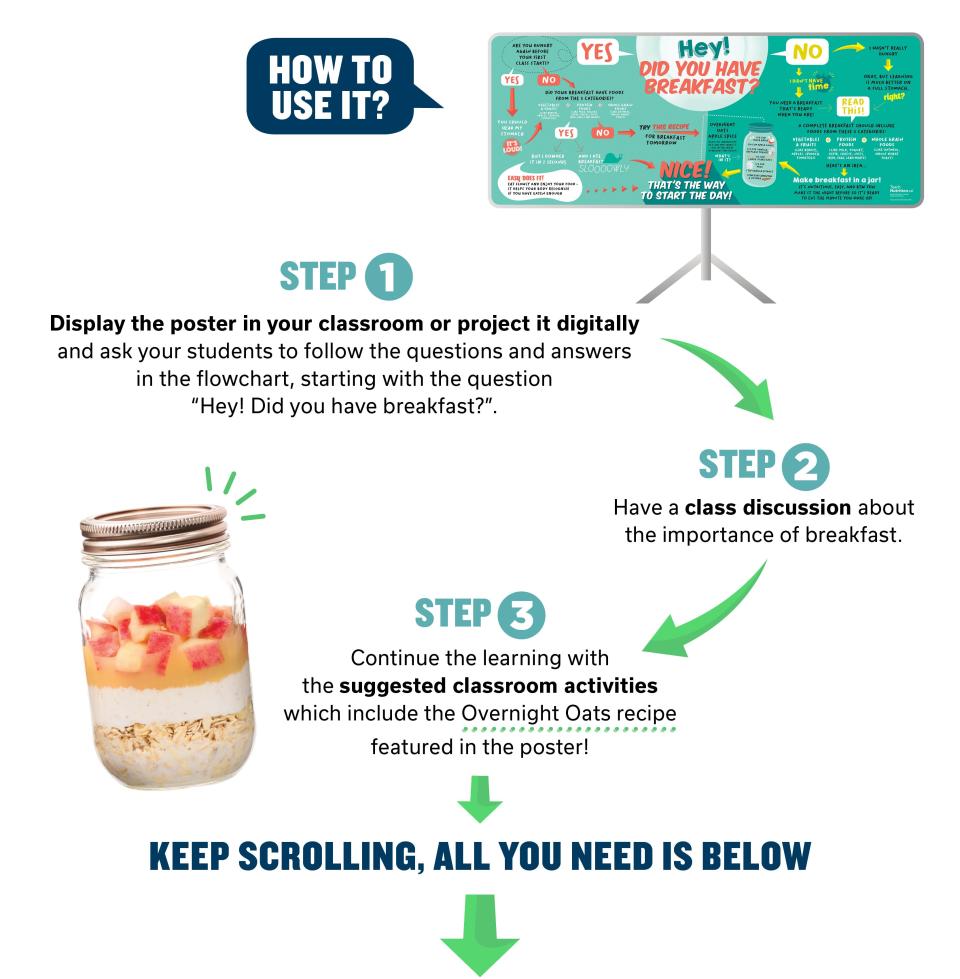 Downloadable Digital Material
HOW TO ADDRESS FOOD INSECURITY?
Talking about the importance of breakfast can be a sensitive subject because we know that not all students have access to a nutritious breakfast at home. For more information refer to the Activity Guide.
We value your opinion!
Complete a short survey about this resource.
Your feedback will help us create resources that meet your needs!

Take the survey