The Building Block Village
Use this interactive poster and its activity guide to promote the development
of healthy eating habits in preschool and school-aged children.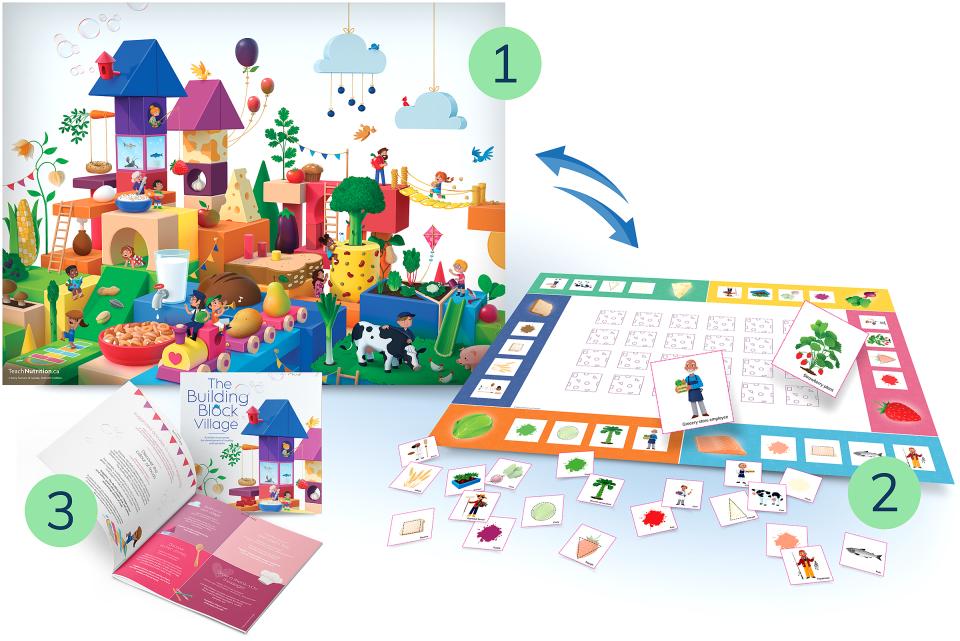 This kit includes:
Poster (size: 19 x 25 inches)
Board Game on the back of the poster & 24 Game Cards
Activity Guide (Includes: Illustrated Story, Science Experiment, Nursery Rhyme & much more)
Order your FREE KIT
Order
Preview the Activity Guide:
OverView
How to Access
Online Order
Related materials
Ready to dig deeper? Help children explore and learn with these exciting and interactive materials.