Use these free downloadable cards to do activities with your students.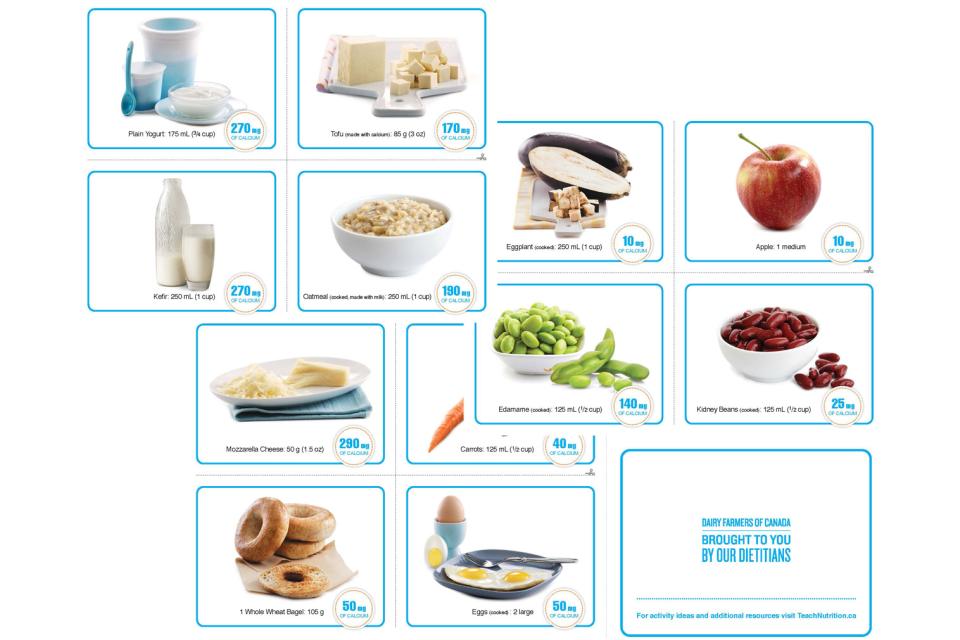 Flash Cards
This set of Calcium Flash Cards has pictures of 36 different foods, along with the amount of calcium in each food.
Download or print cards to do the activity How Much Calcium do your Students Need?
Get this resource

English
May, 2020
pdf (2.51 MB)
download

French
May, 2020
pdf (2.63 MB)
download
Our suggestions:
Laminate your Calcium Flash Cards so you can re-use them.