Students will enjoy learning about Canada's Food Guide (C.F.G) with this fun activity booklet.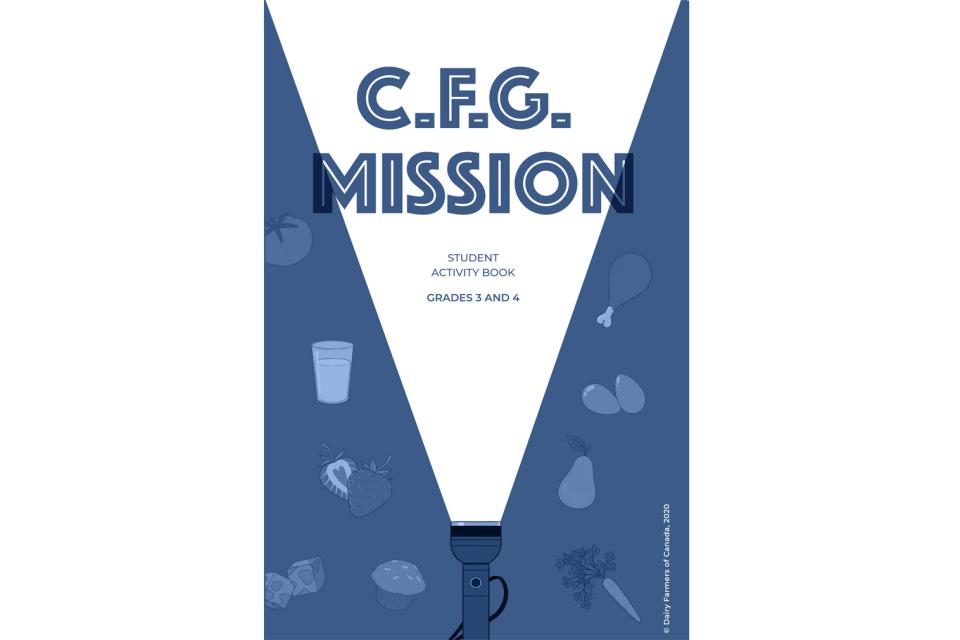 This free activity booklet is designed for students in grades 3 and 4.  They will pretend to be agents and will be able to:
•    Solve puzzles and games 
•    Learn about balancing meals according to Canada's Food Guide. 
•    Make two delicious recipes: Tuna wrap and no-cook energy balls
Order your FREE class set today or keep scrolling for digital material
Order
Downloadable Digital Material
OverView
Theme
Canada's Food Guide
Related materials
Ready to dig deeper? Help children explore and learn with these exciting and interactive materials.