These 3 brochures feature simple and delicious recipes.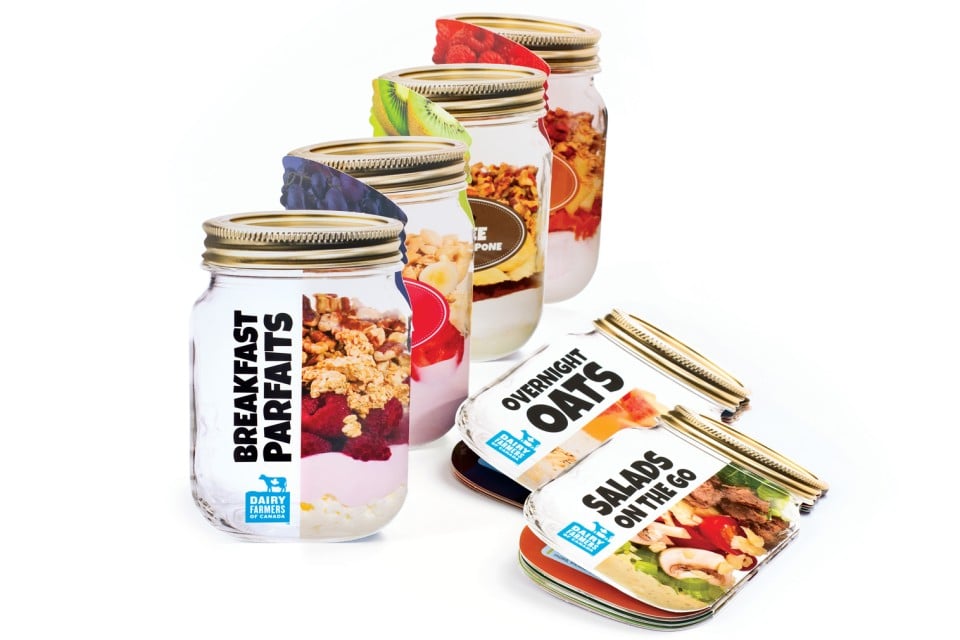 Parents: Use these brochures to plan for breakfasts and school lunches.  Get kids to help make these recipes in advance and keep in fridge.  Click here to get tips on how to master the morning routine.
Early Childhood Educators: Include these recipes in the menu at your centre or send these brochures home with children. Note: Be aware that some foods in these recipes pose a choking risk for children under the age of four. Click here to get tips on how to support young eaters.
Teachers:  Healthy lunches for teachers! Our Meals in a Jar recipes are made from simple and nutritious ingredients. They are easy to pack and eat on the go. You could also try these recipes in the classroom or send home with students.  Click here to learn how to start cooking with your students in the classroom.
Get your free brochures!
Order
Get a sneak peek of each brochure here!
OverView
How to Access
Online Order
Related materials
Ready to dig deeper? Help children explore and learn with these exciting and interactive materials.