Songs & Printable Stick Puppets
This free activity includes four food-themed songs and printable puppets.

Suitable for preschool to grade 2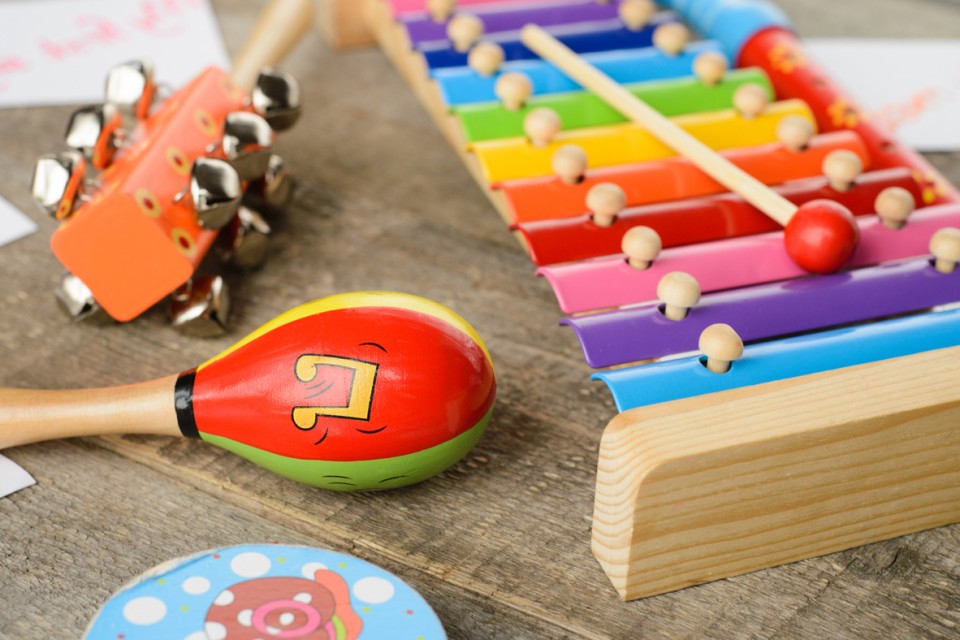 Swipe to see instructions: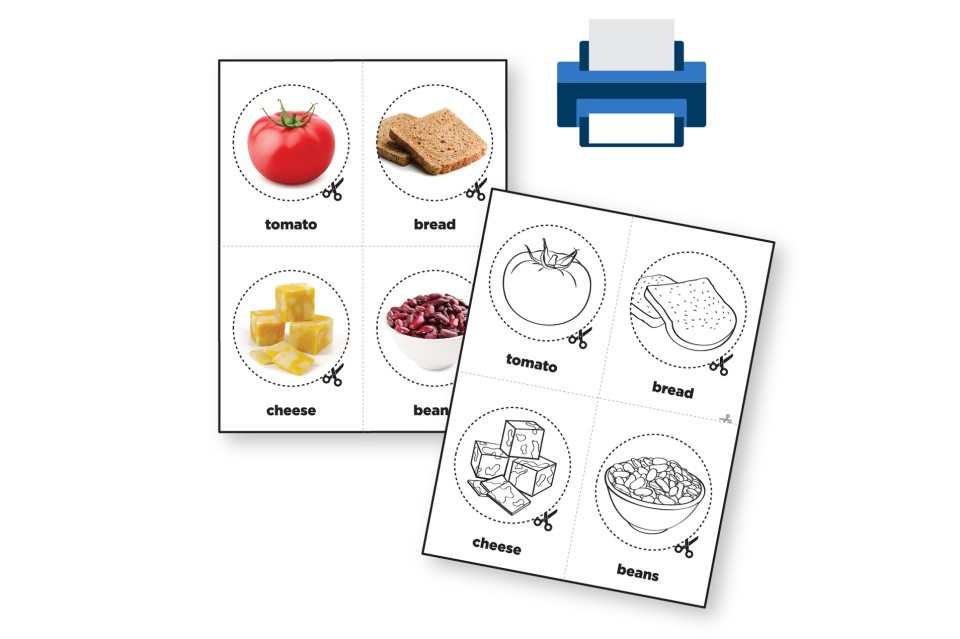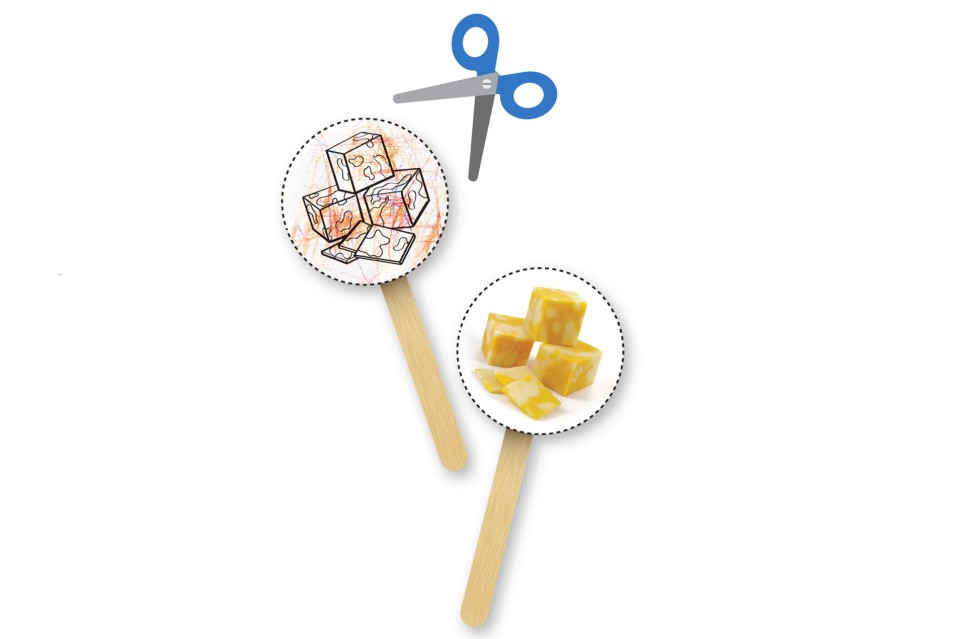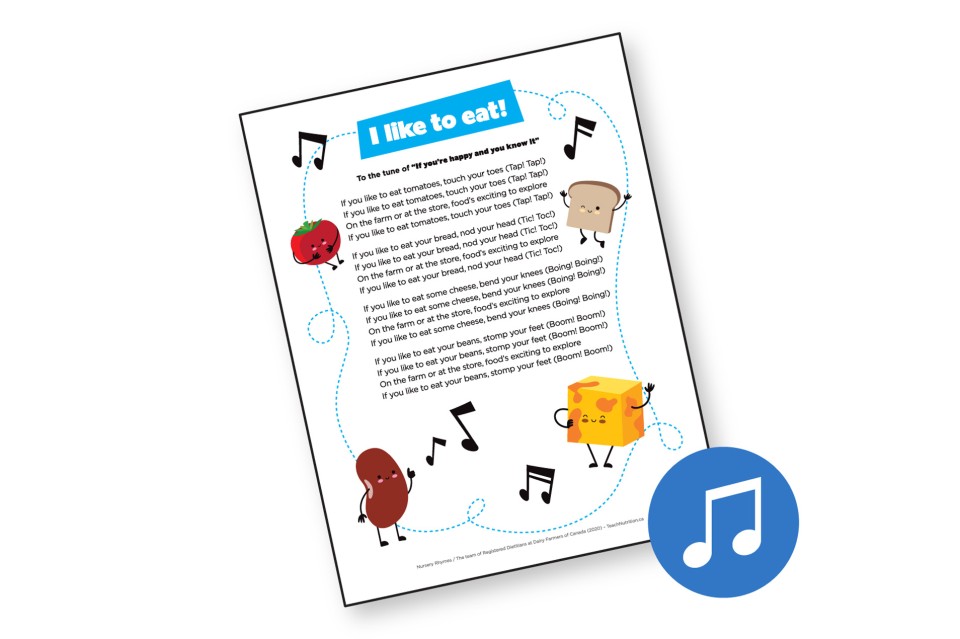 OverView
How to Access
Downloadable
Tips and Tricks
Reuse the stick puppets for pretend play.
Invite kids to dance while they are singing to help with gross motor skills.
Use this activity to get children ready to move from play to snack or lunch time.
Related materials
Ready to dig deeper? Help children explore and learn with these exciting and interactive materials.