Create a family keepsake with this activity!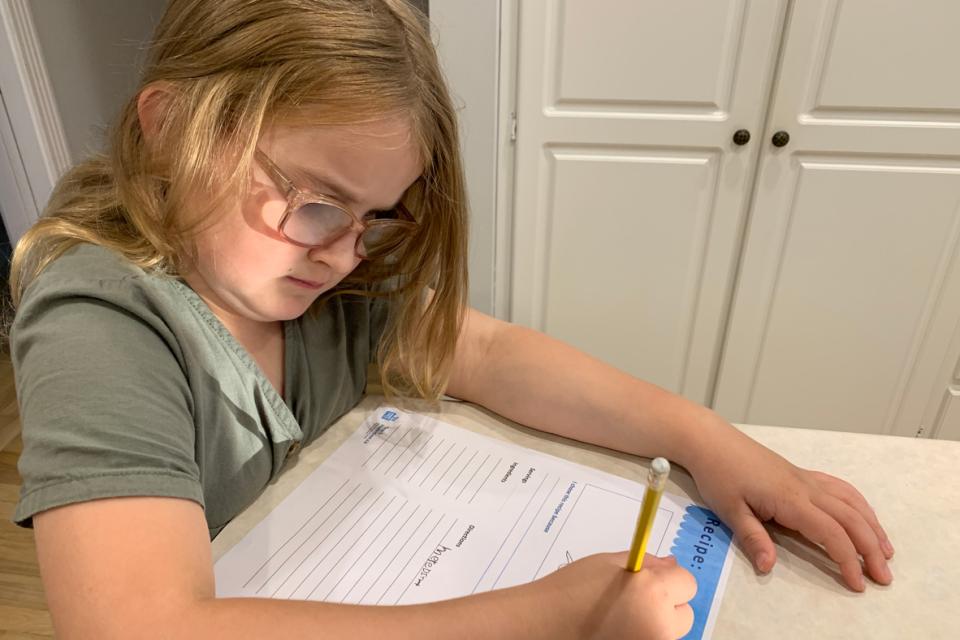 Looking for an indoor activity to do with the kids?
Create a cookbook with your family's favorite recipes.  This will make a great keepsake for your child or even a nice gift for family members.
Suited for children ages 5 to 9, this activity may spark interest in cooking and get everyone involved in planning and preparing meals.
Plus, it has a printable template and requires a very short list of supplies that you can easily find at local stores.
OverView
How to Access
Downloadable
Related materials
Ready to dig deeper? Help children explore and learn with these exciting and interactive materials.