Activity to learn where foods come from.

Made with sturdy plastic that's easy to clean.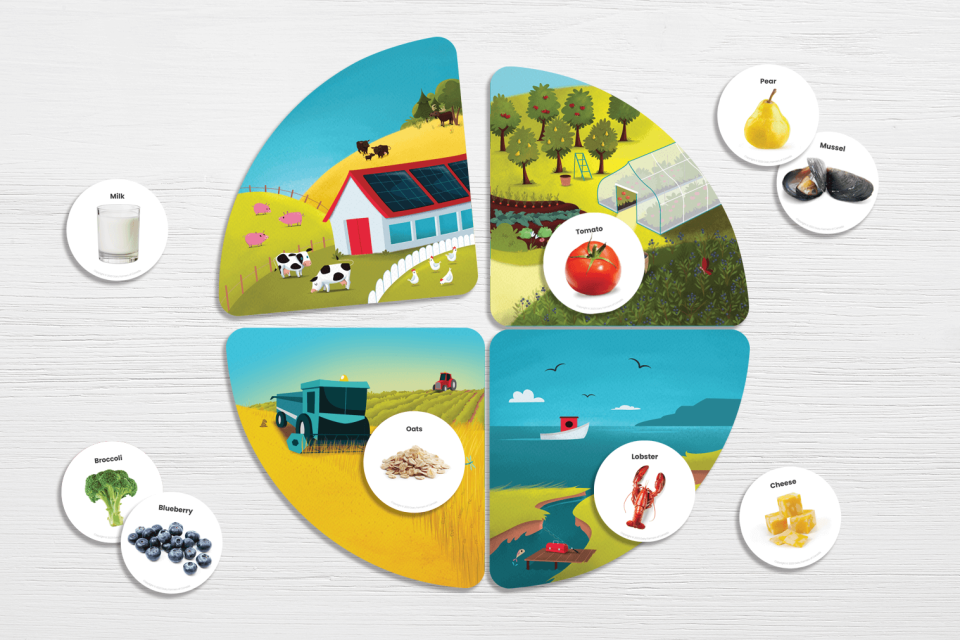 This game includes:
1 big circle with some of the main food sources in Canada. 
20 small food circles that show foods grown, harvested or produced in Canada. 
Instructions and extra activity ideas on the back of the big circle.  
Two free options to access this game:
Order the plastic game
Order
Get a quick preview of the game pieces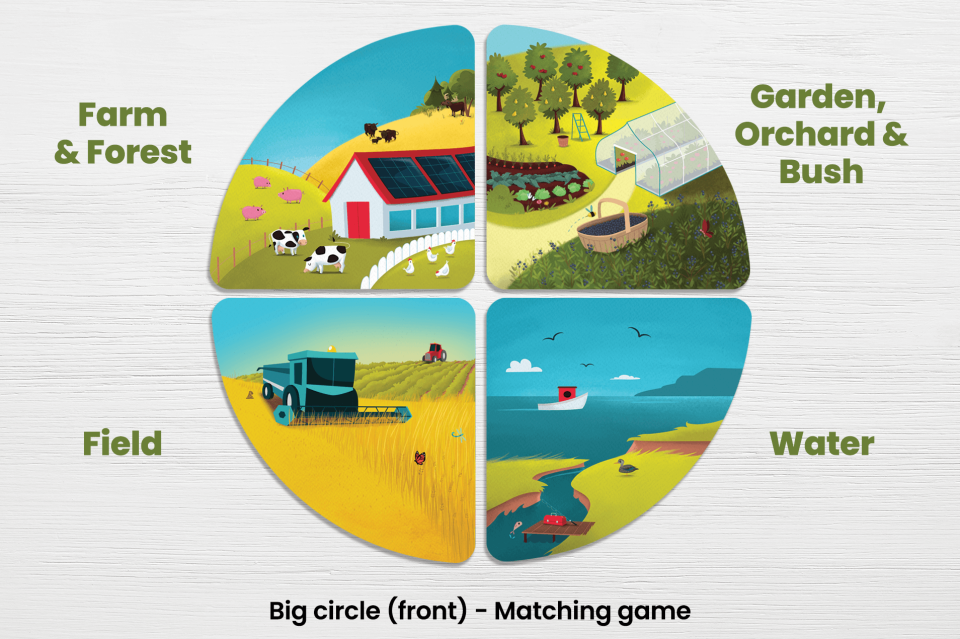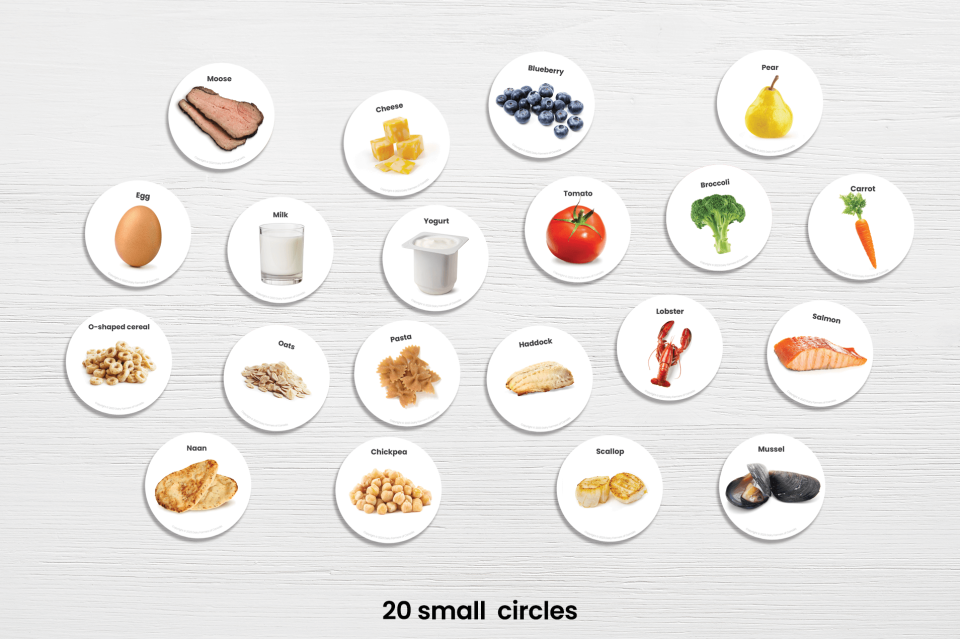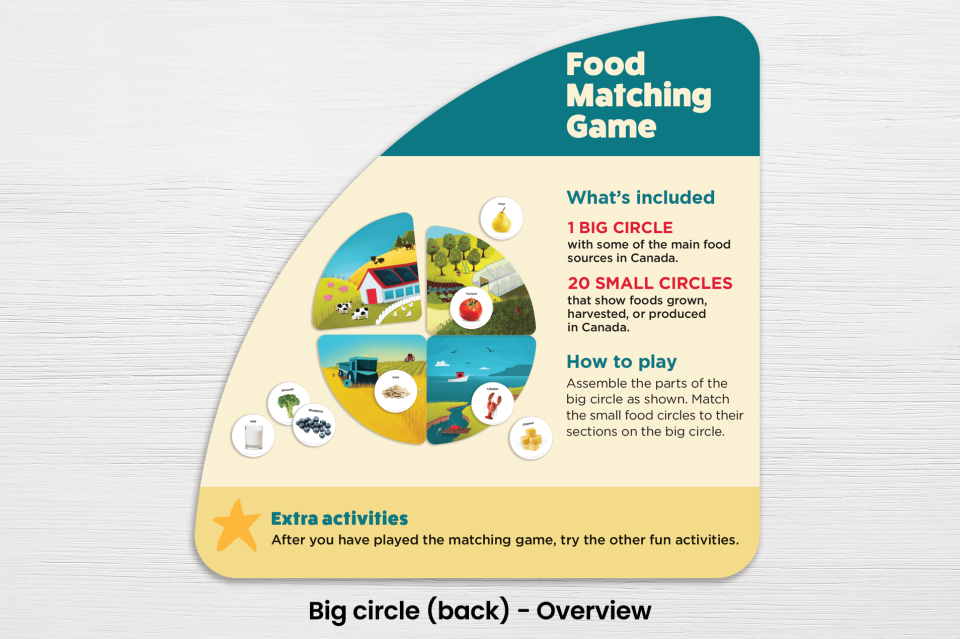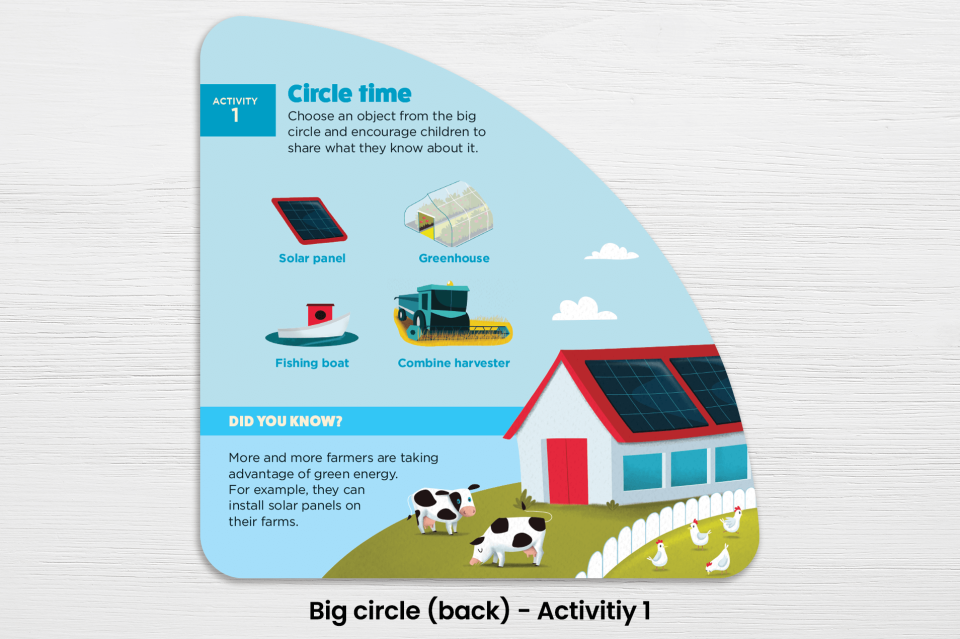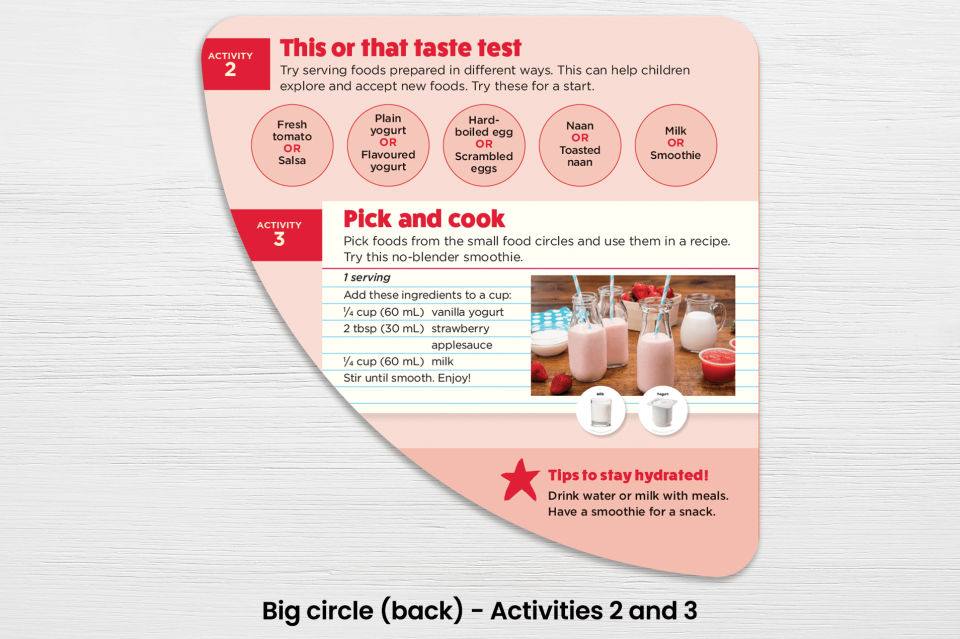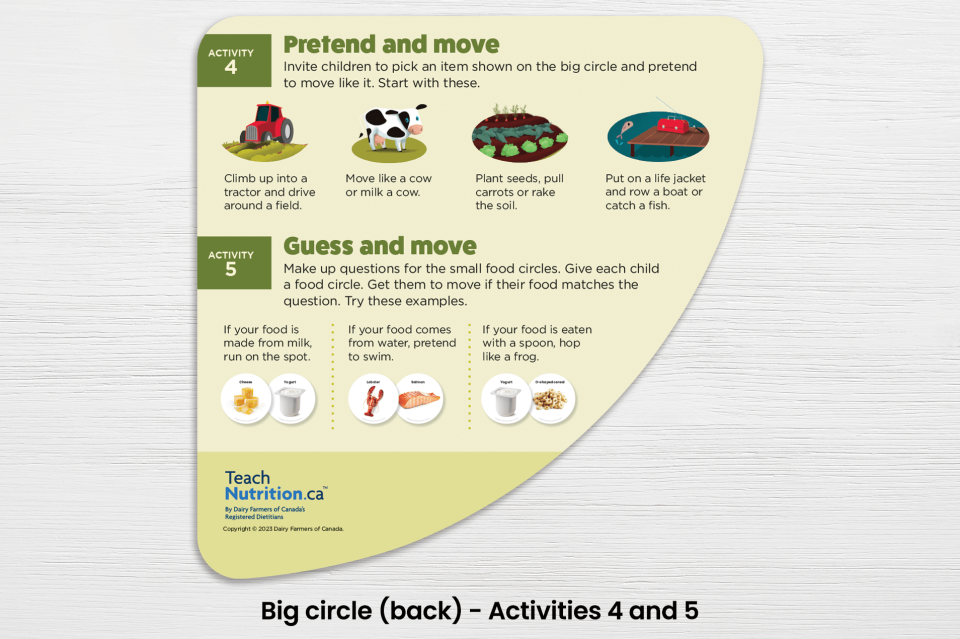 OverView
How to Access
Online Order
Testimonials:
My first impression was how relatable the four large game pieces were to the children in our small fishing and farming town. - Educator, PEI
The game suits our needs extremely well. It is something that can be played in a group or individually. We can use the larger pieces to tell stories. - Educator, PEI
The ease of set-up makes it easy for child-led activities which is the goal for most activities. - Educator, NS
First impression was WOW! That's neat! – Educator, NB
17
Early childhood educators from the Maritimes tested this game!