Free Nutrition Program for Early Childhood
Nourishing Beginnings is a free online program that helps you learn about best practices for feeding children.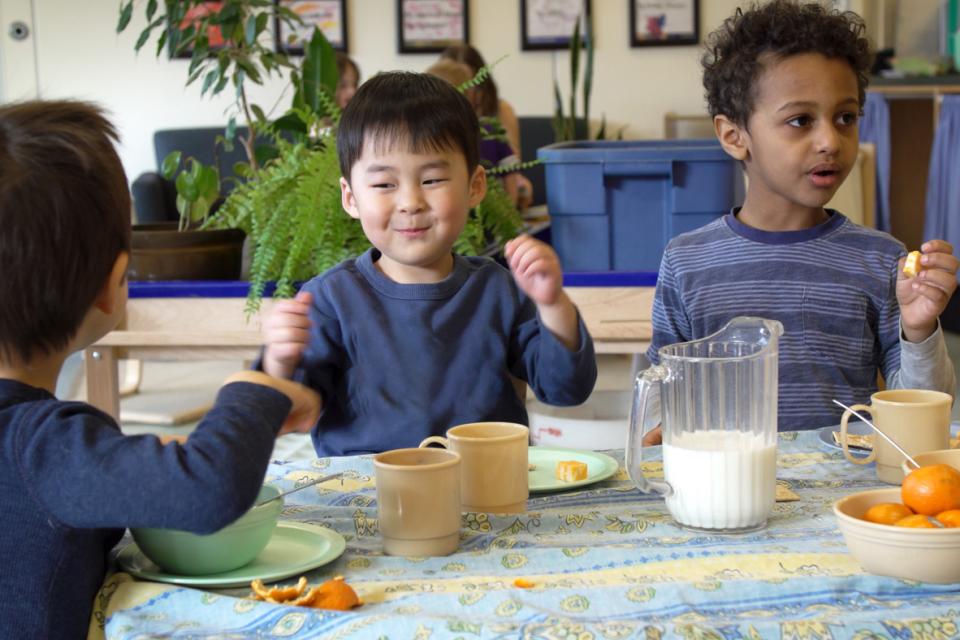 Need help navigating eating challenges, so meals and snacks can be an enjoyable part of your day?
Sign up for our brand-new program, Nourishing Beginnings.
Developed by Registered Dietitians and leaders in early learning and childcare, this program will help you support children to eat well.
What does the program include?  
30-minute online learning, completed at own pace
Real-life videos, images and scenarios from childcare centres   
Practical resources you can download and print
Workshops with peers
You can participate alone or book a group session for your centre.
To coordinate the program for your group, reach out to us at [email protected]
For individual participation, request your free code below:
OverView
How to Access
Online Training
Theme
Feeding relationship