Four food sheets with fun activity ideas like
crafts, numbers, snacks and pretend play.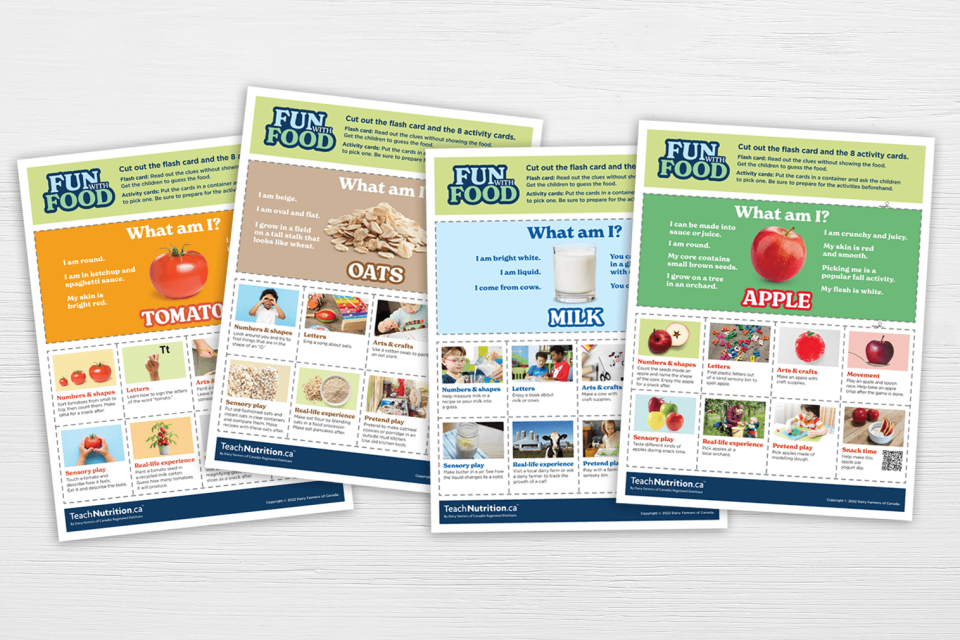 How to use:
Print the four food sheets. Pick one food and cut out the flash card and the 8 small activity cards. 
Prepare for the activities shown on the small cards.
Read out the clues on the flash card so the children can guess the food. 
Put the small activity cards in a container and ask the children to pick one. Let the fun begin! 
Print the four food sheets!
Print
Get a quick preview of the food sheets.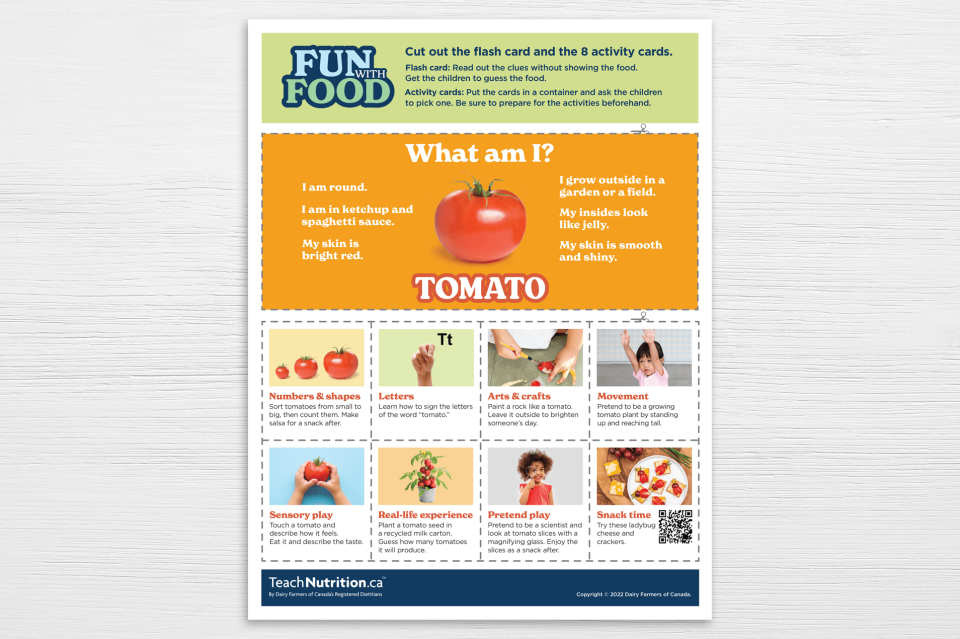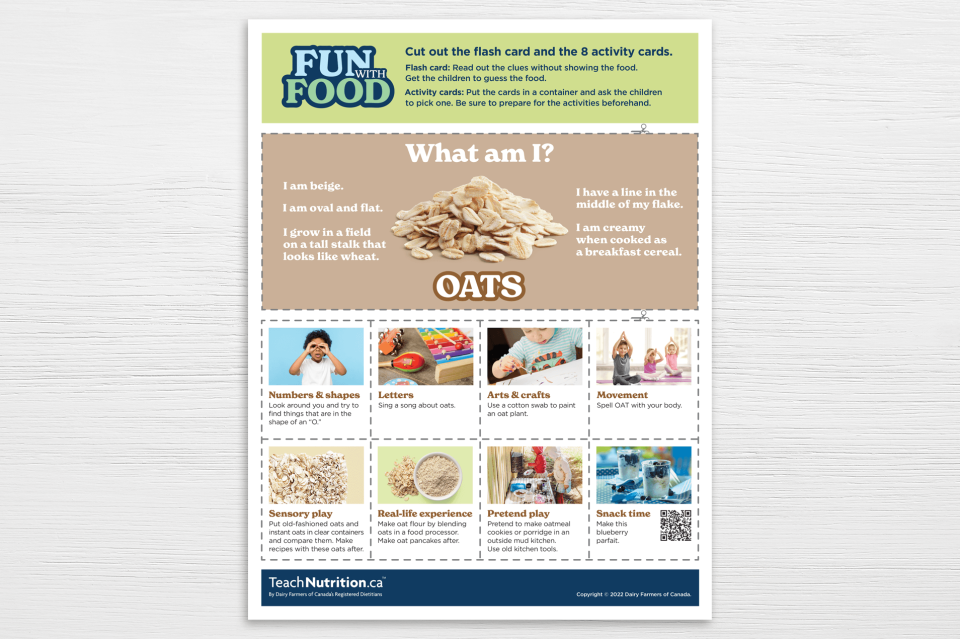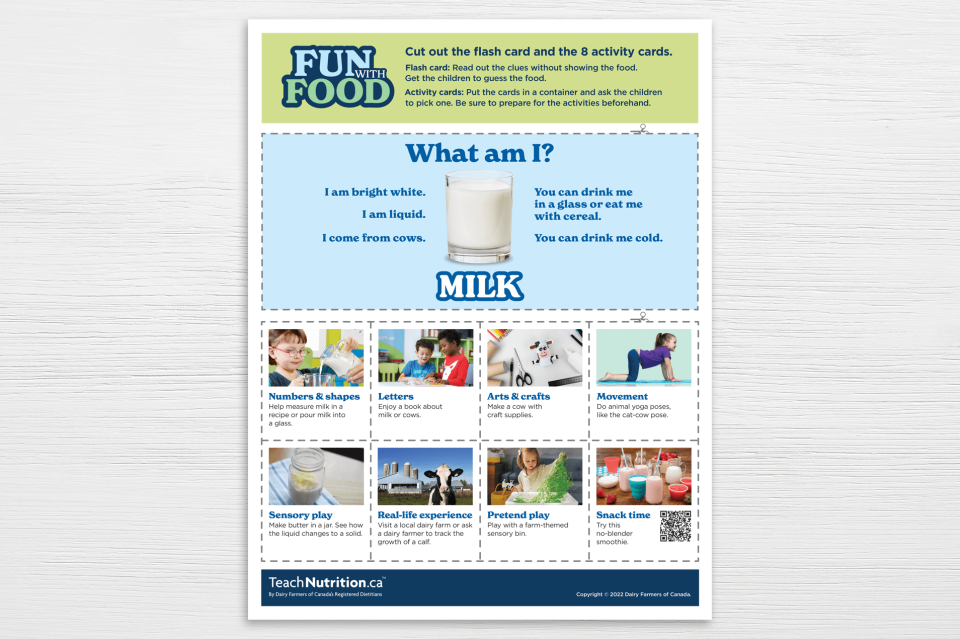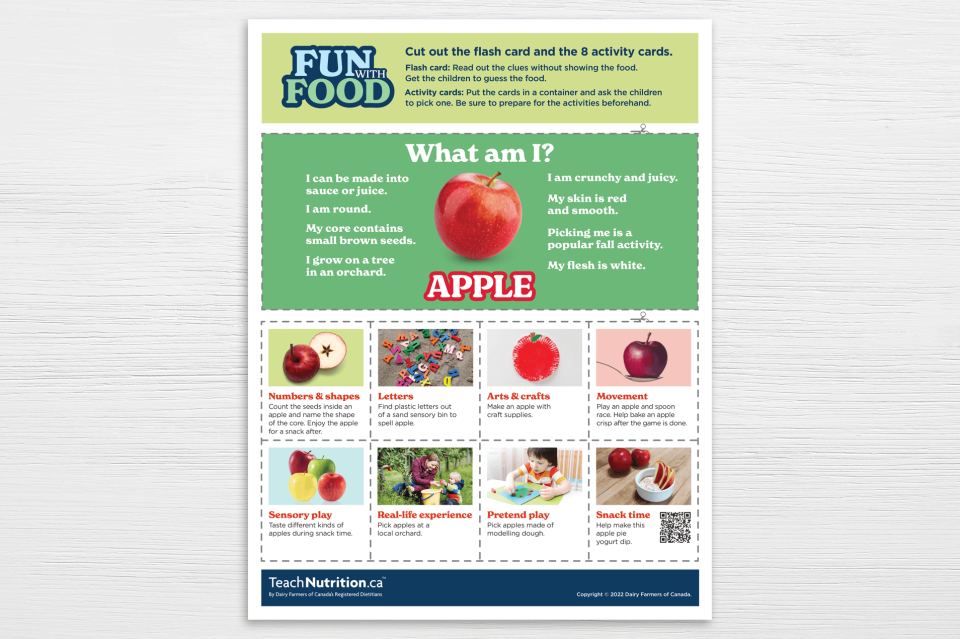 OverView
How to Access
Downloadable
Related materials
Ready to dig deeper? Help children explore and learn with these exciting and interactive materials.