Try this colorful and tasty recipe!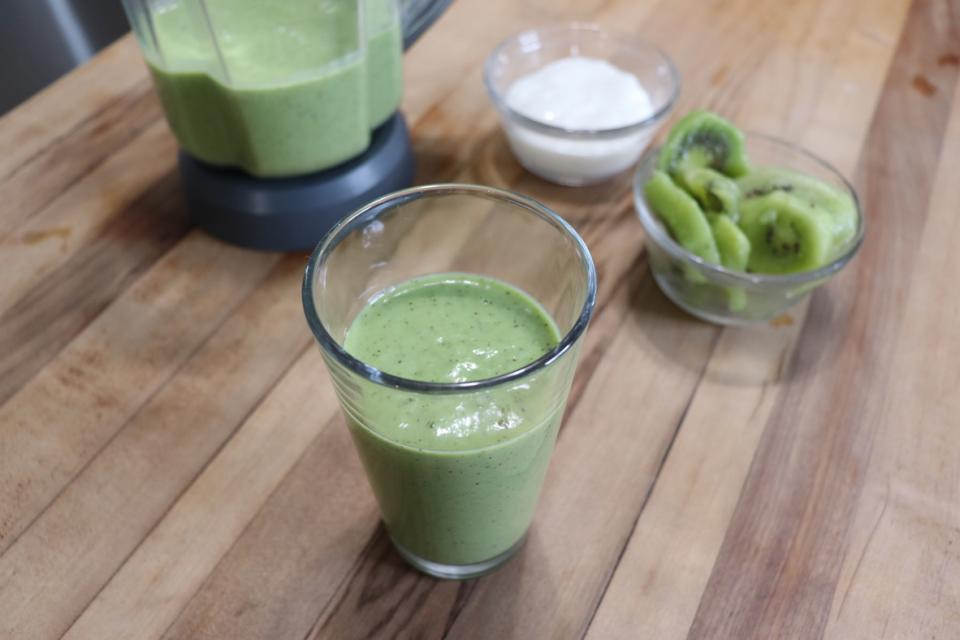 Easy to Make, Easy to Love. Recipes to Share with Others.
Serves 4 (3/4 cup each)
Ingredients
1 banana
85 grams frozen spinach
1 cup (250 mL) vanilla yogurt
1½ cups (375 mL) frozen kiwi
Directions
Combine all ingredients in a blender and mix until smooth. 
Meal Planning Tip
Want to use fresh fruit and veggies instead? Use 1½ cups (375 mL) fresh spinach or 3 medium kiwi.
Make the smoothie the night before and store in the fridge.  This will save time on busy mornings.
Related materials
Ready to dig deeper? Help children explore and learn with these exciting and interactive materials.