Kids will love making this fun snack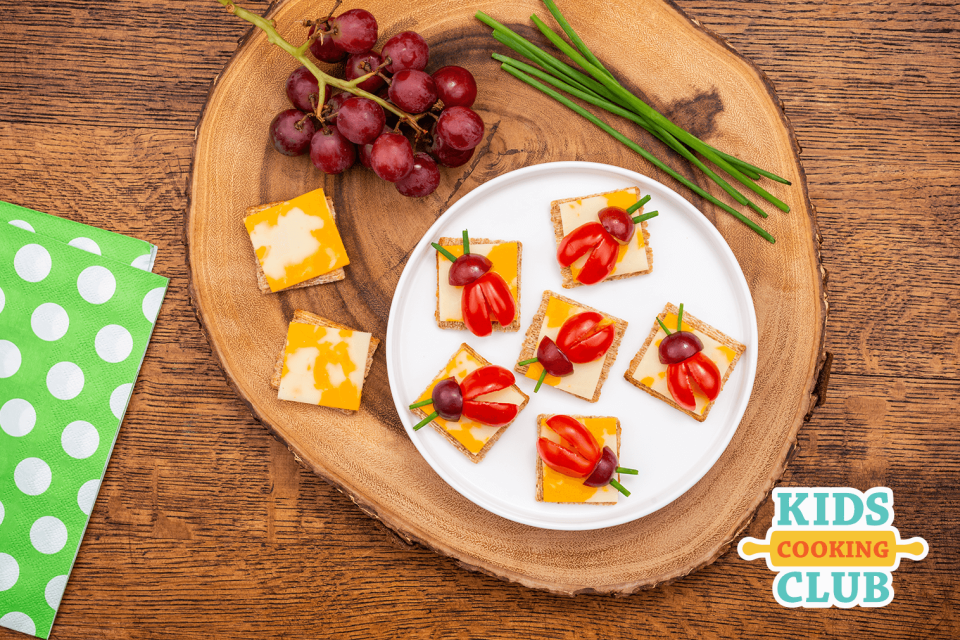 Simple Recipes to Enjoy Together
Serves 8 (2 each)
Ingredients
4 slices cheddar cheese
16 crackers
8 cherry or grape tomatoes*
4 purple grapes*
Chives, cut into ½ inch pieces
Directions
Cut cheese in squares to match the size of the crackers.
Place cheese on top of each cracker.
Cut tomatoes in quarters. Put two pieces on cheese for the back of the ladybug.
Slice grapes in quarters. Place one on the cheese as the head.
Place chives under the grape to make antennas.
Important to Note!
*Be aware that whole grapes or whole tomatoes are a choking risk for children under the age of four.
Related materials
Ready to dig deeper? Help children explore and learn with these exciting and interactive materials.