This easy recipe has only 3 ingredients and doesn't require any equipment!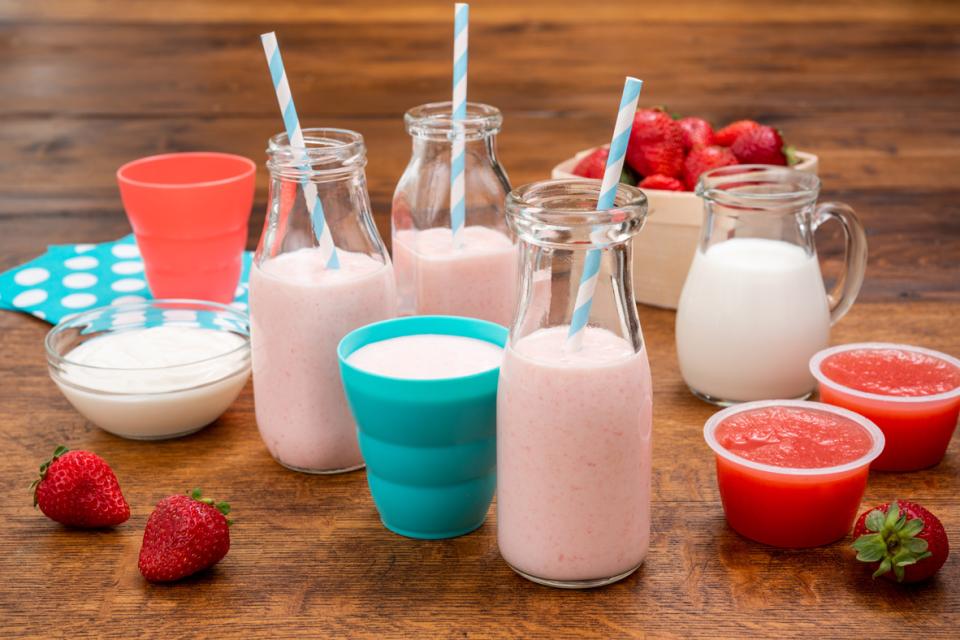 Easy to Make, Easy to Love. Recipes to Share with Others.
Serves 6
Ingredients
1 ½ cups (375 mL) vanilla yogurt
2 strawberry flavoured applesauce snack cups
1 ½ cups (375 mL) Canadian milk
Directions
Arrange drinking cups on the counter.
Add the following ingredients to each cup:

1/4 cup (60 mL) yogurt
2 tbsp (30 mL) applesauce
1/4 cup (60 mL) milk

Stir until smooth.
Change it up!
Try different applesauce flavors in this smoothie.
Related materials
Ready to dig deeper? Help children explore and learn with these exciting and interactive materials.