Have fun creating a mummy on your plate. A Halloween winner!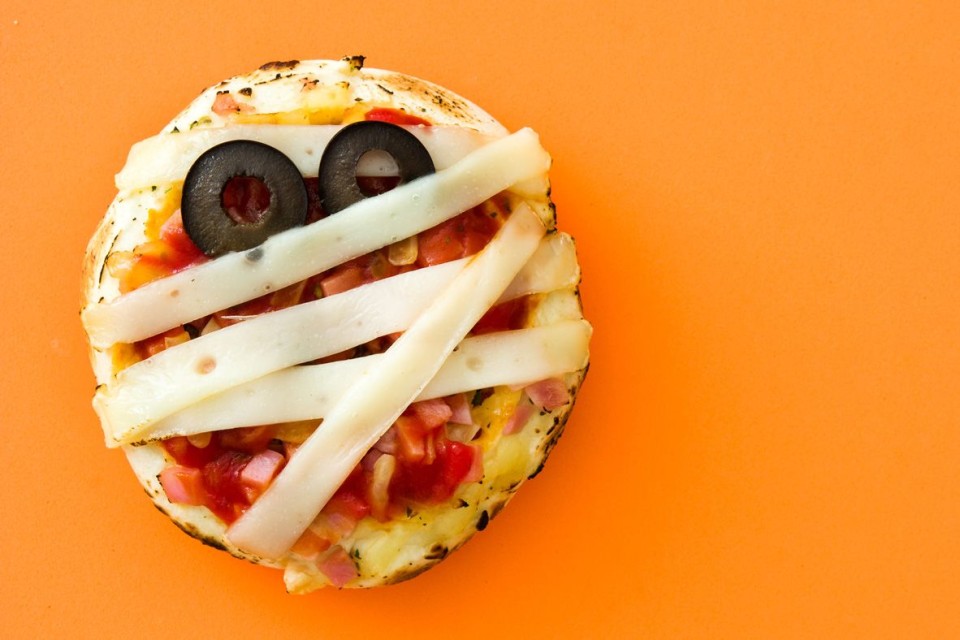 Easy to Make, Easy to Love. Recipes to Share with Others.
Serves 1
Ingredients
1 ½ tbsp (22 mL) pizza sauce
½ English muffin, whole wheat
1 slice Canadian mozzarella cheese
2 olive slices
Directions
Preheat oven to 350°F (175°C).
Spread pizza sauce onto English muffin.
Cut cheese slice into strips with a butter knife.
Layer cheese strips across English muffin.
Add olives for eyes.
Bake at 350°F (175°C) for 8-10 minutes or until cheese is melted.
Want an Oven-Free Version of this Recipe?
Get kids to put English muffins in the toaster. They can then spread pizza sauce and top with cheese strips and eyes. Microwave until cheese melts and sauce is warm.
Recipe Swaps
Use raisins or small pieces of peppers or mushrooms for the eyes, if your child doesn't like olives.