This fun hot chocolate recipe is perfect on a cold winter's day!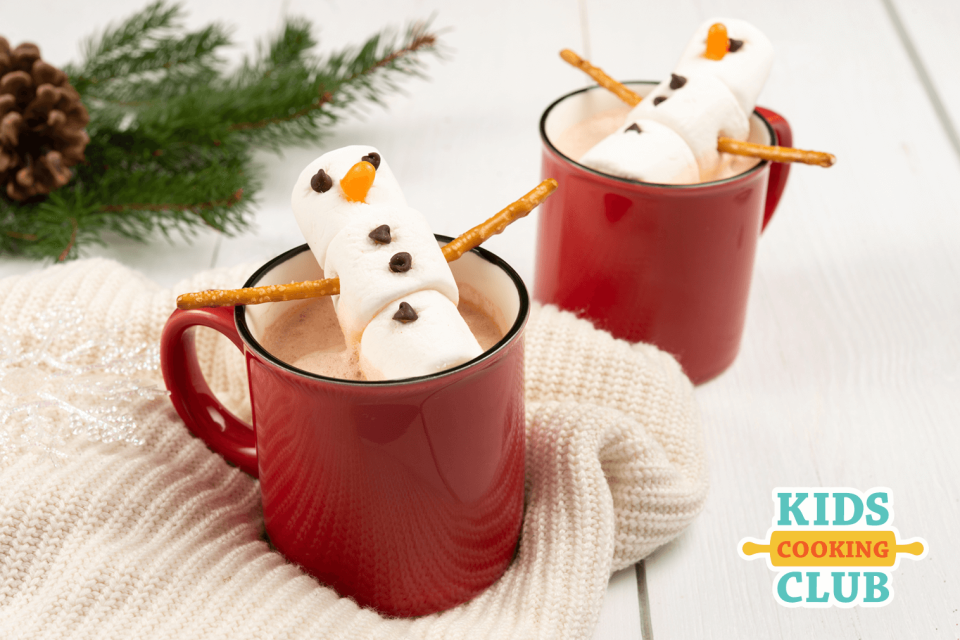 Simple Recipes to Enjoy Together
Serves 1
Ingredients
½ cup (125 mL) whole milk
½ cup (125 mL) chocolate milk
Pretzel sticks
Marshmallows
Mini chocolate chips
Orange candy
Directions
Add white and chocolate milk to a 2 cup (500 mL) jar.
Heat in the microwave uncovered for 30 seconds. Remove from microwave and swirl to stir milk.
Heat for another 30 to 60 seconds until milk is hot.
Use oven mitts to hold the jar. Place lid on tightly and shake to froth milk.
Pour milk into a mug.
Insert a pretzel stick in the middle of 3 marshmallows to make a snowman.
Decorate your snowman. Cut small slits in the marshmallows to attach the decorations.
Place the snowman on top of hot chocolate before serving.
Have Fun!
Get friends and family involved in this simple cooking activity.