Strawberry Banana Smoothie
Make this simple recipe with your kids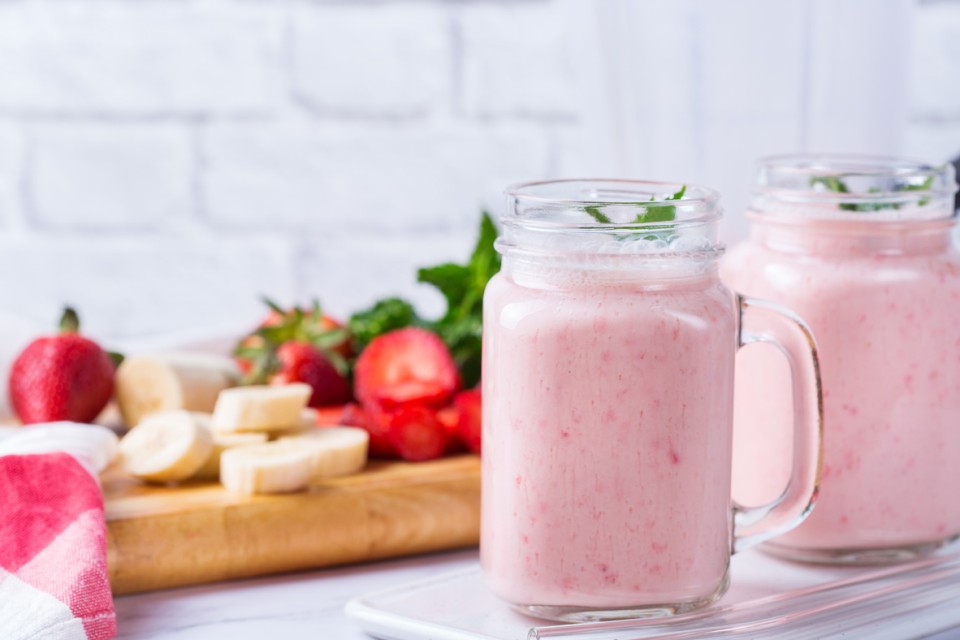 Easy to Make, Easy to Love. Recipes to Share with Others.
Serves 2
Ingredients
¼ cup (60 mL) strawberry yogurt
1 cup (250 mL) strawberries, sliced
1 small banana, sliced
1 cup (250 mL) milk
Directions
Place ingredients in a blender and mix until smooth. 
Meal Planning Tip
Put bananas that are getting ripe in the freezer. Add frozen bananas to the blender for a thick and creamy smoothie.
Get Kids in the Kitchen
Little chefs can be in charge of measuring and filling the blender with the ingredients. They will likely find it pretty cool to push the buttons on the blender too!