Yield : 160 mL (2/3 cup) per child
Introduce the kids to this colourful salad made with quinoa, cheese and veggies!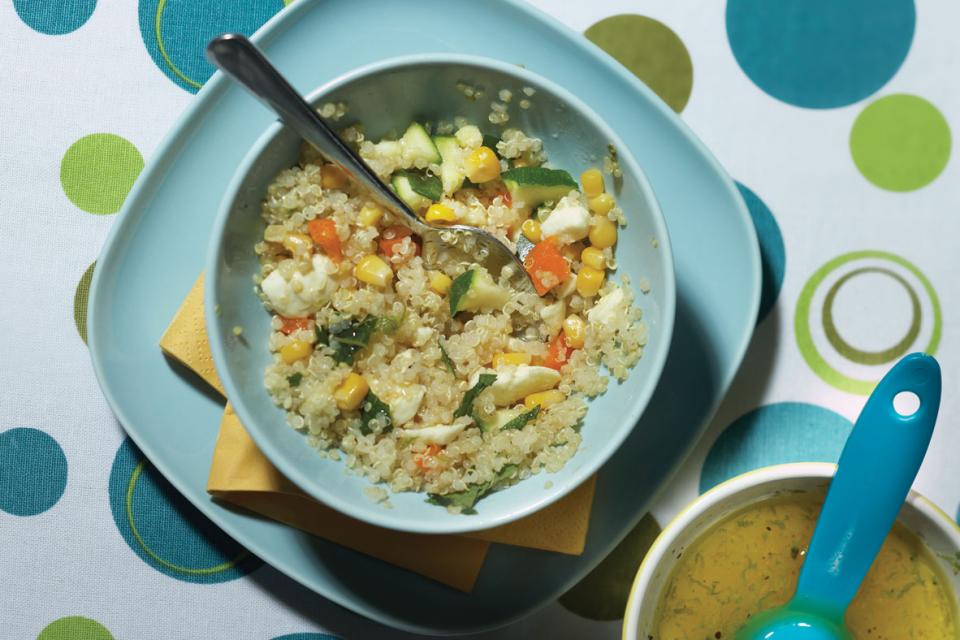 Kids can follow this photo-illustrated recipe!
View the photos of the recipe steps on a mobile device (e.g., tablet or smartphone) or IWB. Under your supervision, the kids can follow these steps to make their Ali Baba Salads!
Would you rather download and print this cooking workshop? A PDF version is also available. It includes the recipe and additional information (e.g., tips for getting younger children involved and discussion topics for before and after the cooking workshop). (in French only)
Ingredients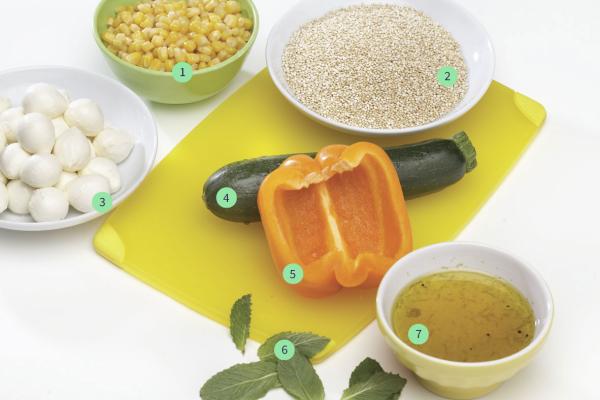 1

15 mL (1 tbsp) frozen kernel corn

2

15 mL (1 tbsp) dry quinoa

3

2 mini Bocconcini

4

2 slices (about 1 cm thick) of a medium sized zucchini

5

1 slice of a red, orange or yellow bell pepper

6

1 mint leaf

7

Dressing: 5 mL (1 tsp) olive oil, 5 mL (1 tsp) white wine vinegar, 5 mL (1 tsp) 100% pure orange juice, A few drops of maple syrup, 1 dash of lime zest, Salt, to taste, Pepper, to taste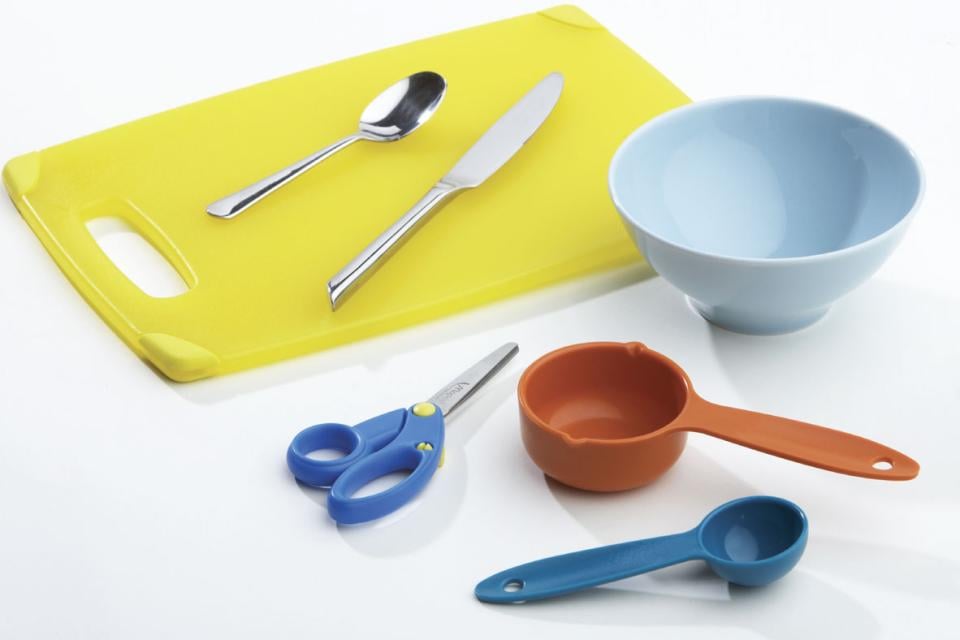 As shown in the photo:
Utensils per child : 1 small bowl, 1 small spoon, 1 butter knife, 1 pair of scissors, 1 cutting board.
Utensils per group : 1 small spoon, 80 mL (1/3 cup) dry measuring cup, 15 mL (1 tbsp) measuring spoon and 5 mL (1 tsp) measuring spoon.
List of utensils for the adult : 1 paring knife, 1 cutting board, 15 mL (1 tbsp) measuring spoon, 1 liquid measuring cup, 1 zester or grater.
1. Before the cooking activity (steps for the adult)
Rinse 250 mL (1 cup) of quinoa in a sieve. Put the quinoa in a large casserole dish and add 500 mL (2 cups) of water. Bring to a boil. Once the water is boiling, lower the heat to minimum and cover. Cook for 15 minutes or until the quinoa is tender. Place the cooked quinoa into a bowl. It is best to prepare the quinoa and store it in the refrigerator the night before so that it is cold for the cooking activity.
Wash the zucchini, bell pepper, mint and lime.
Cut the zucchini and the bell pepper.
The night before, put the corn in a bowl and let it thaw in the fridge or put it in the microwave for a few seconds.
Drain the mini Bocconcini and place in a bowl.
2. Handing out ingredients and cooking utensils
Give each child their ingredients and cooking utensils.
Put the shared cooking utensils in the centre of the table.
3. In front of the children 
Grate the lime zest for the salad dressing.
Help the children make the salad dressing.
4. 10 kids' steps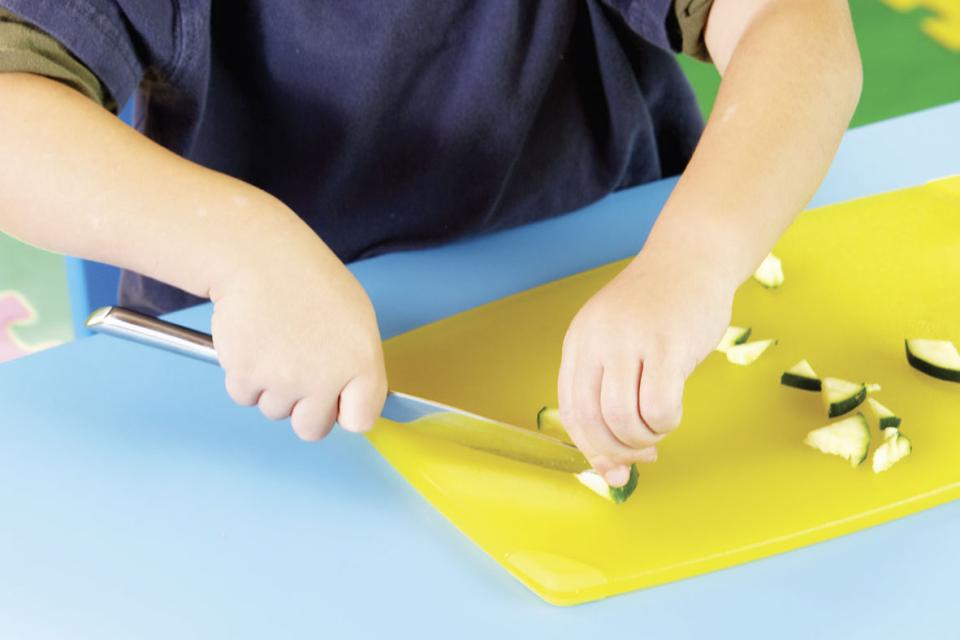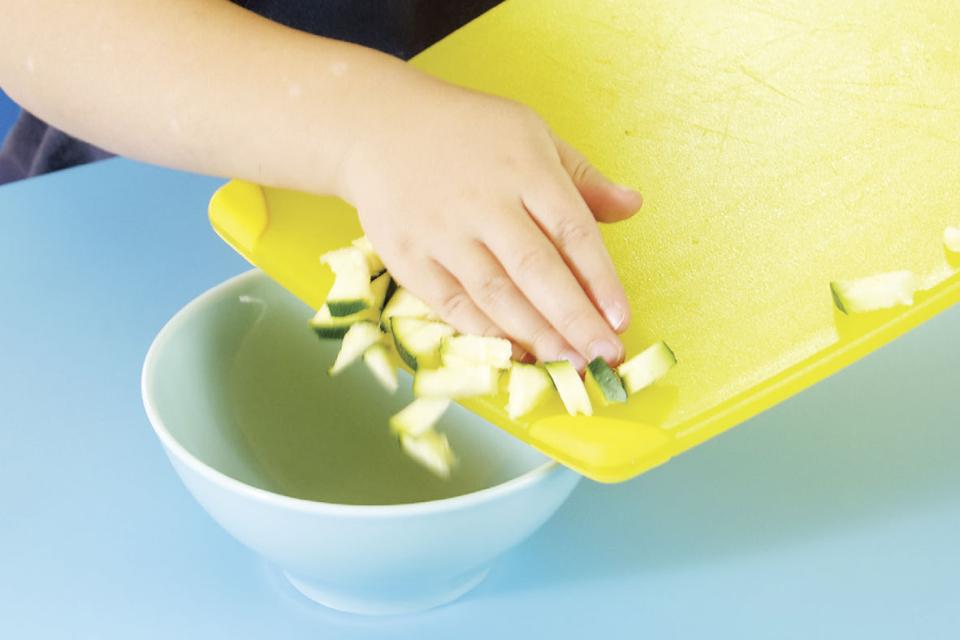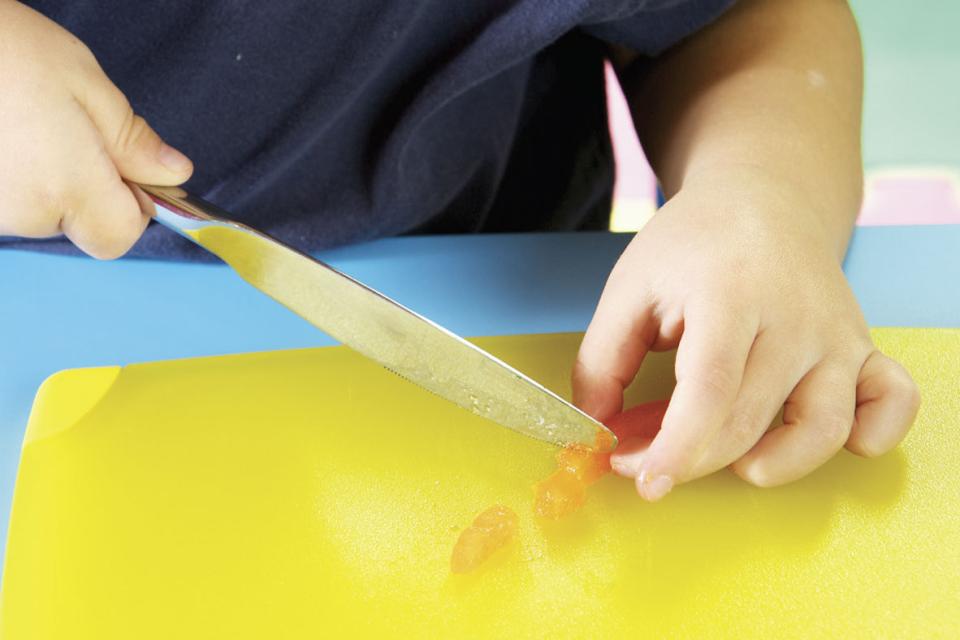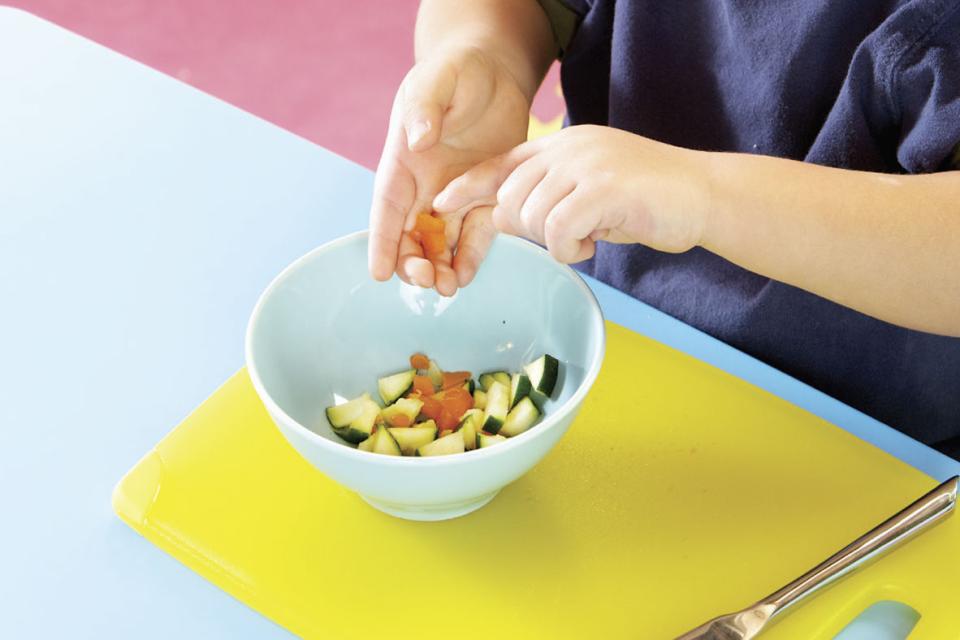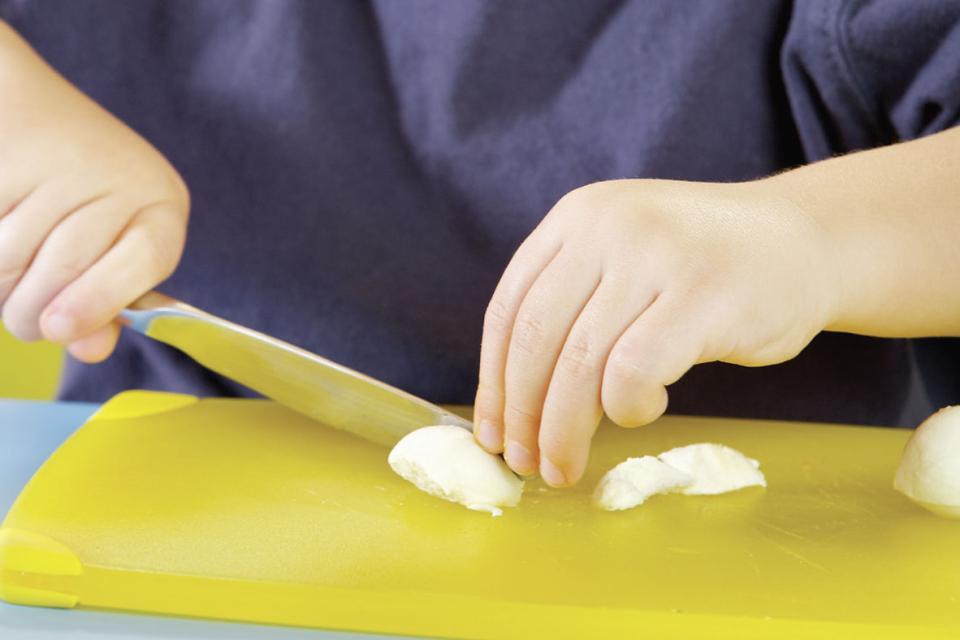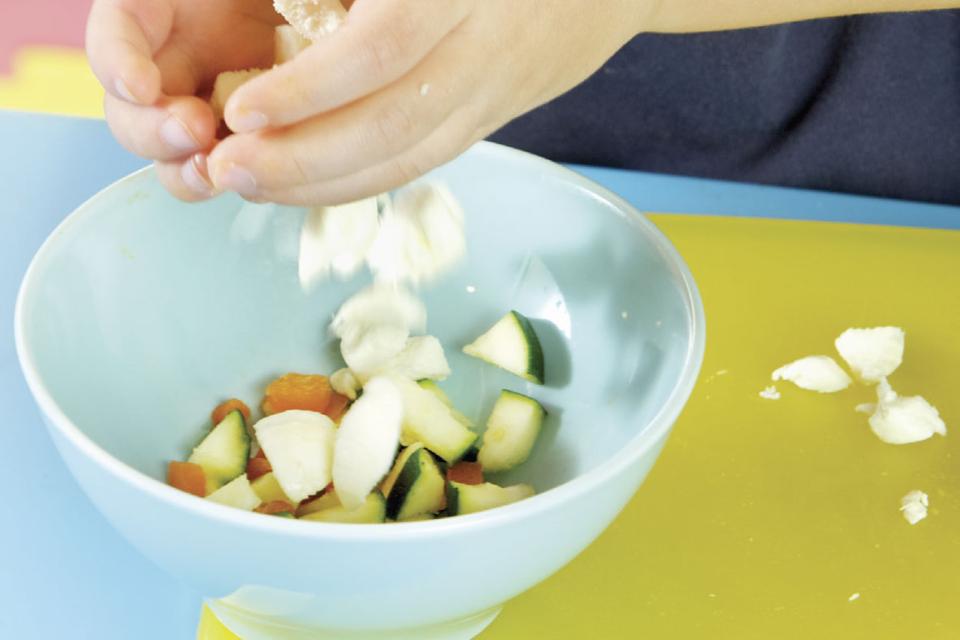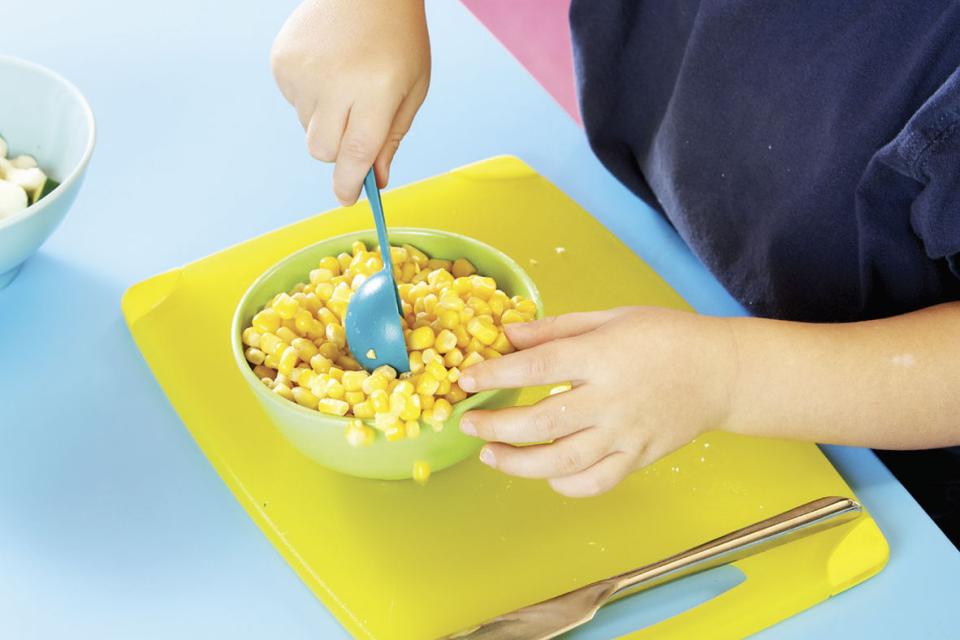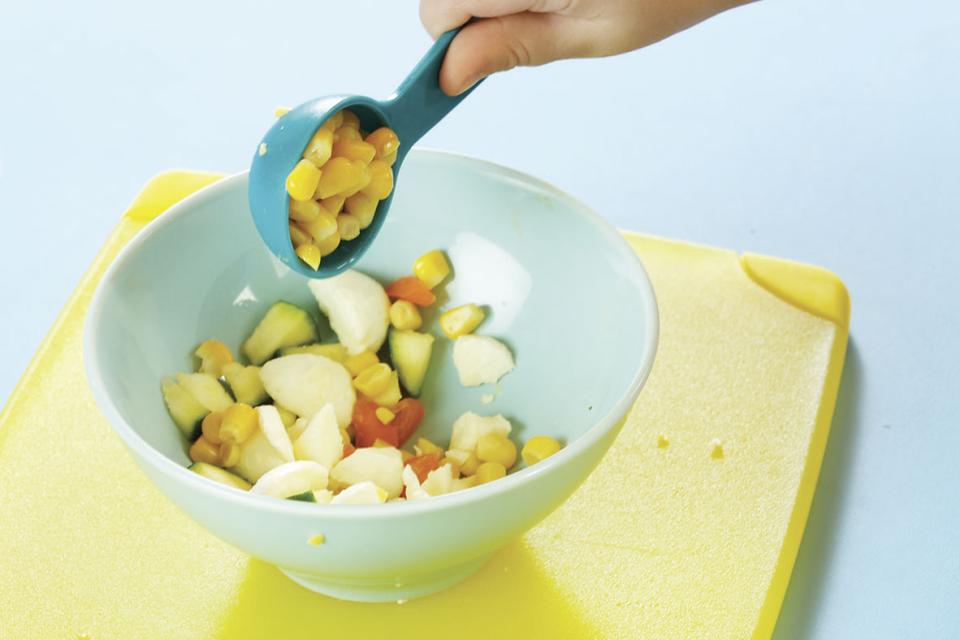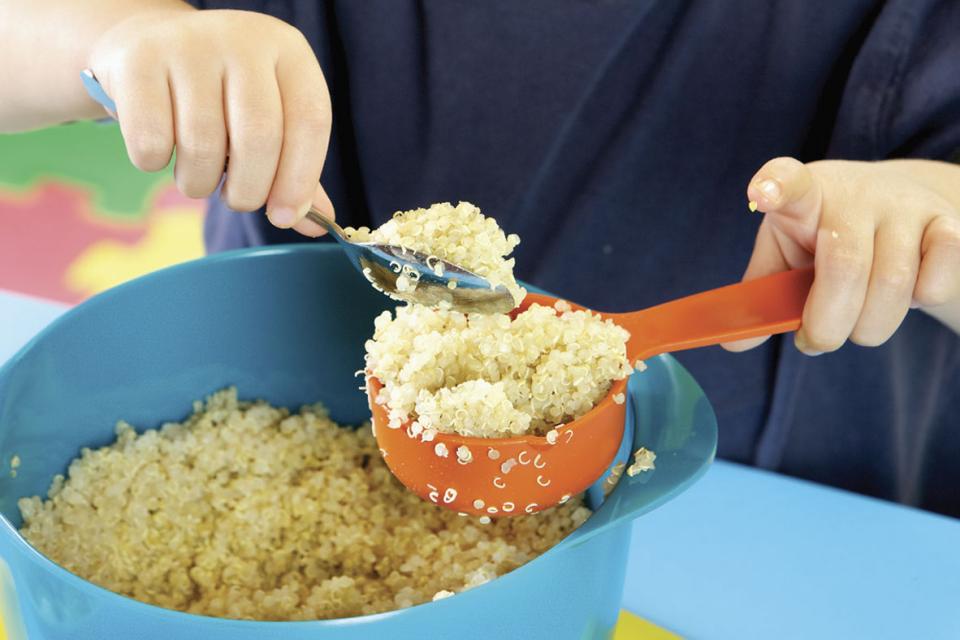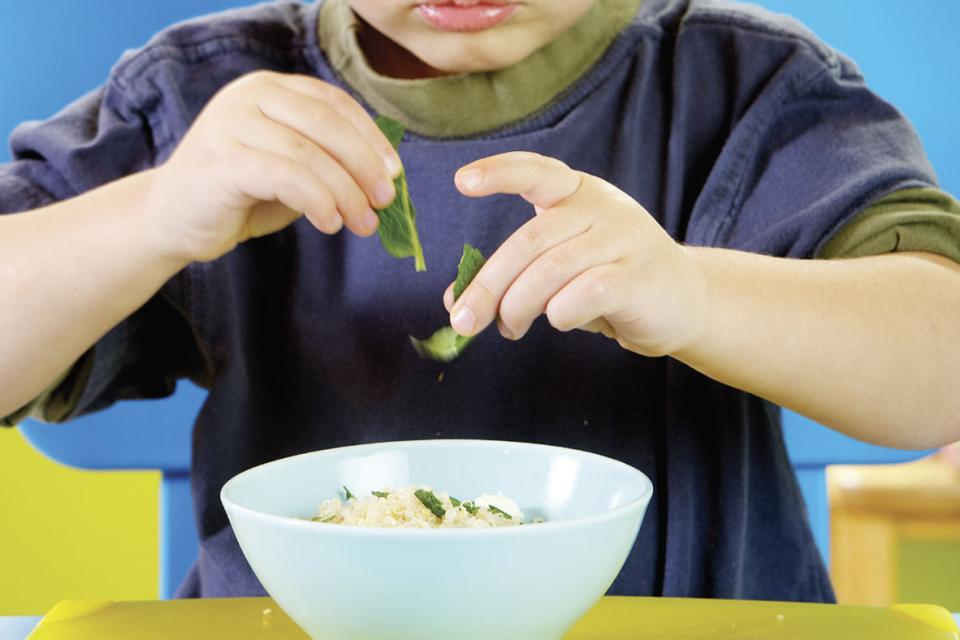 Suggested variation from our team!
To allow children to discover how varied grain products are, try replacing the quinoa with rice, pasta, bulgur or even barley!