Yield : 250 mL (1 cup) per child
Discover this refreshing recipe for a strawberry and apple milk smoothie!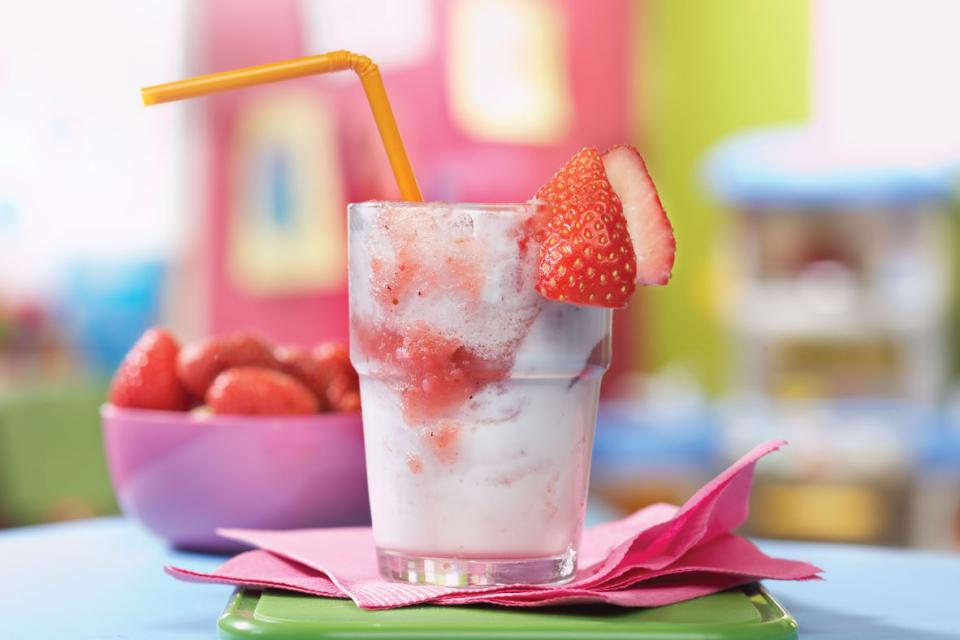 A photo-illustrated recipe to get children cooking!
Discover this interactive recipe! View the photos of the steps on a mobile device (e.g., tablet, smartphone) or IWB. Under your supervision, the kids will only have to refer to the photos to make their milk smoothies!
You can also download and print this cooking activity. A PDF version of the recipe with additional information (e.g., discussion topics and tips for getting younger children involved) is available. (in French only)
Ingredients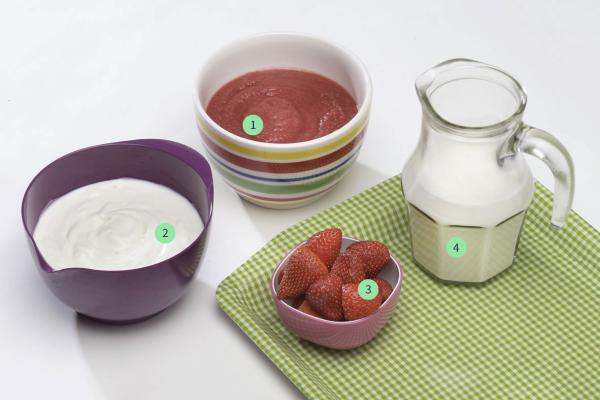 1

80 mL (1/3 cup) strawberry flavoured apple sauce

2

80 mL (1/3 cup) vanilla yogurt (approx. 2 % M.F.)

3

1 strawberry

4

60 mL (1/4 cup) whole milk (3,25 % M.F.)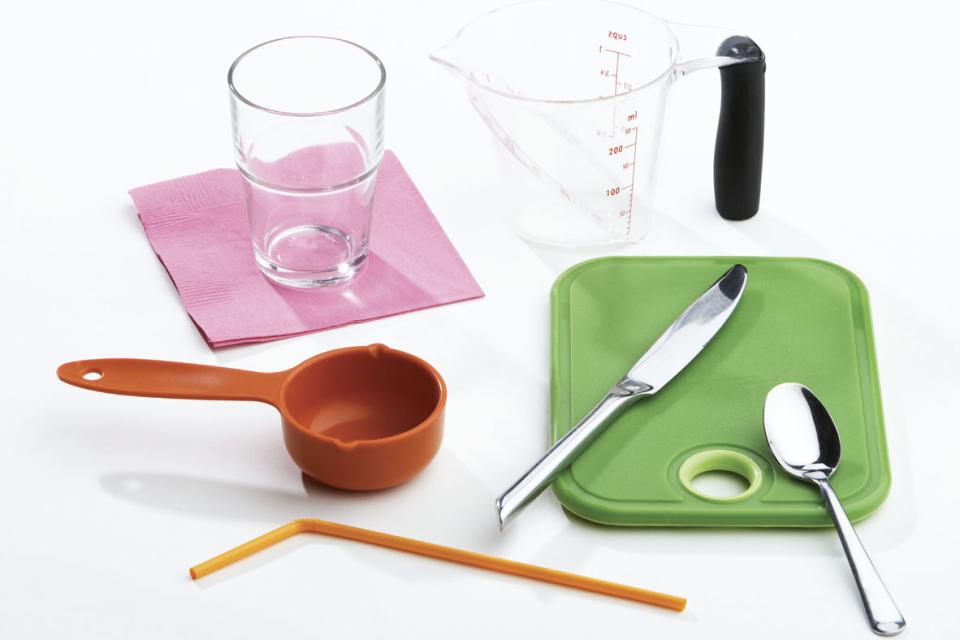 As shown in the photo:
Utensils per child : 1 small glass, 1 butter knife, 1 cutting board, 1 straw.
Utensils per group : 1 liquid measuring cup, 2 – 80 mL (1/3 cup) dry measuring cups, 2 small spoons.
List of utensils for the adult : 1 cutting board, 1 paring knife.
1. Before the cooking activity (steps for the adult)
Wash and hull the strawberries.
Transfer the strawberry flavoured apple sauce and yogurt into separate bowls.
Pour the milk into a small pitcher or liquid measuring cup.
2. Handing out ingredients and cooking utensils
Give each child their ingredients and cooking utensils.
Put the shared cooking utensils in the centre of the table.
3. 8 kids' steps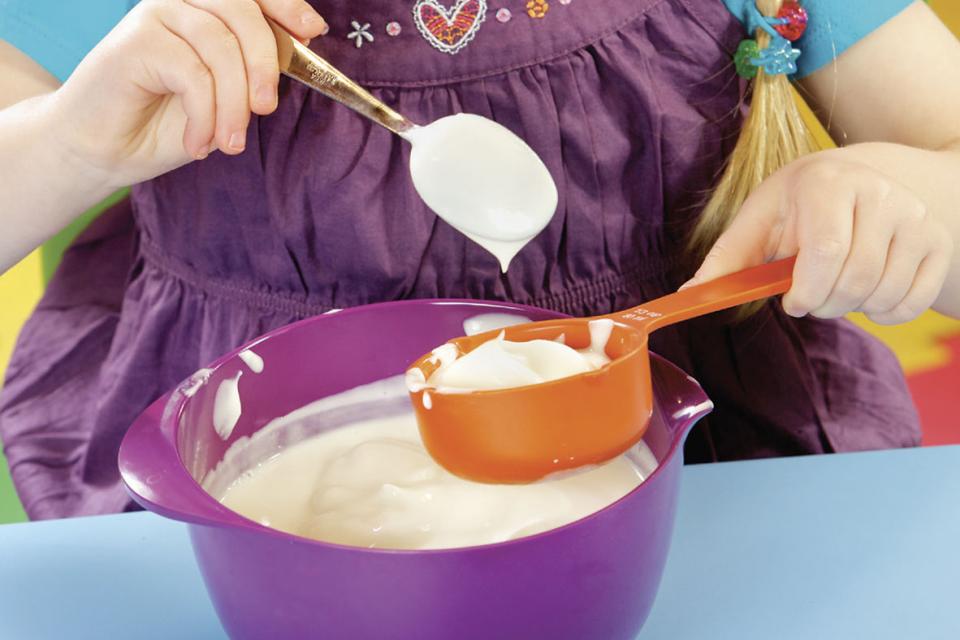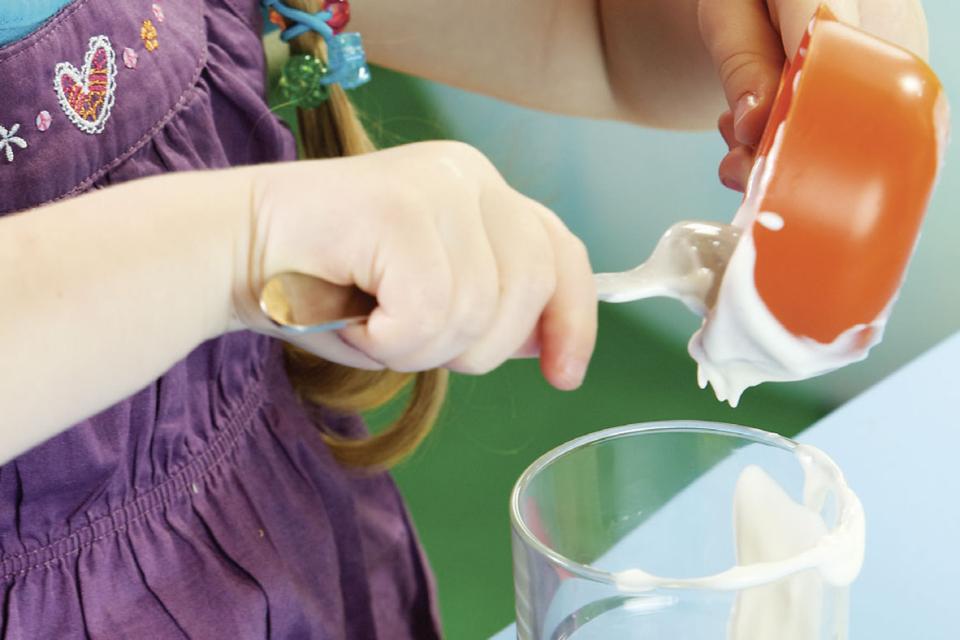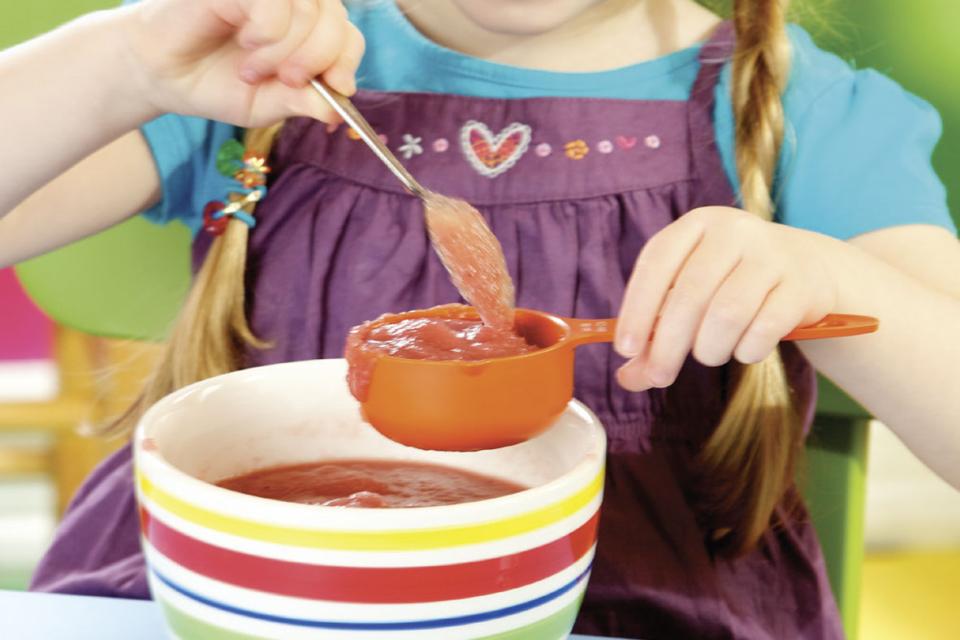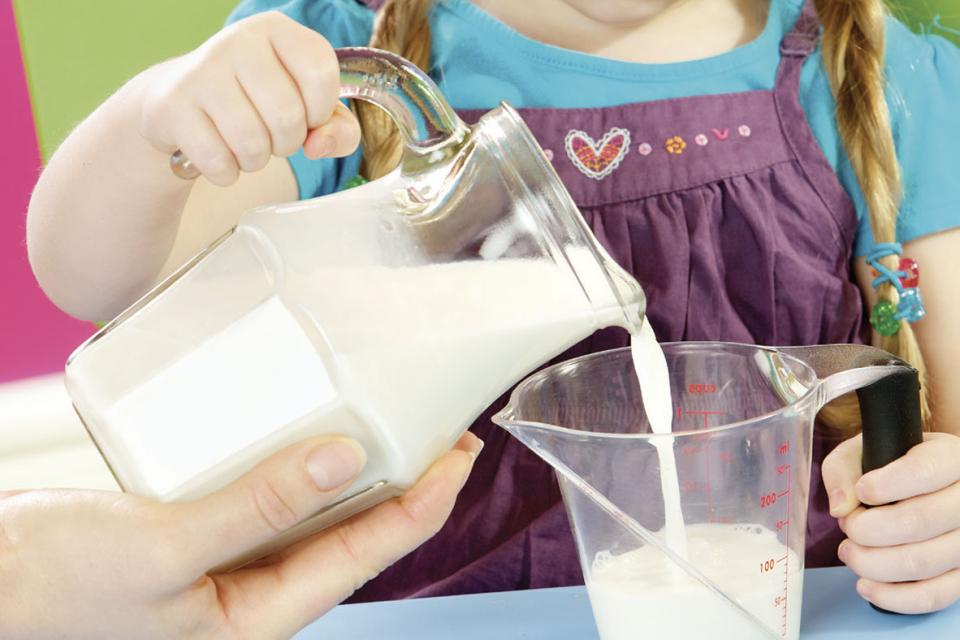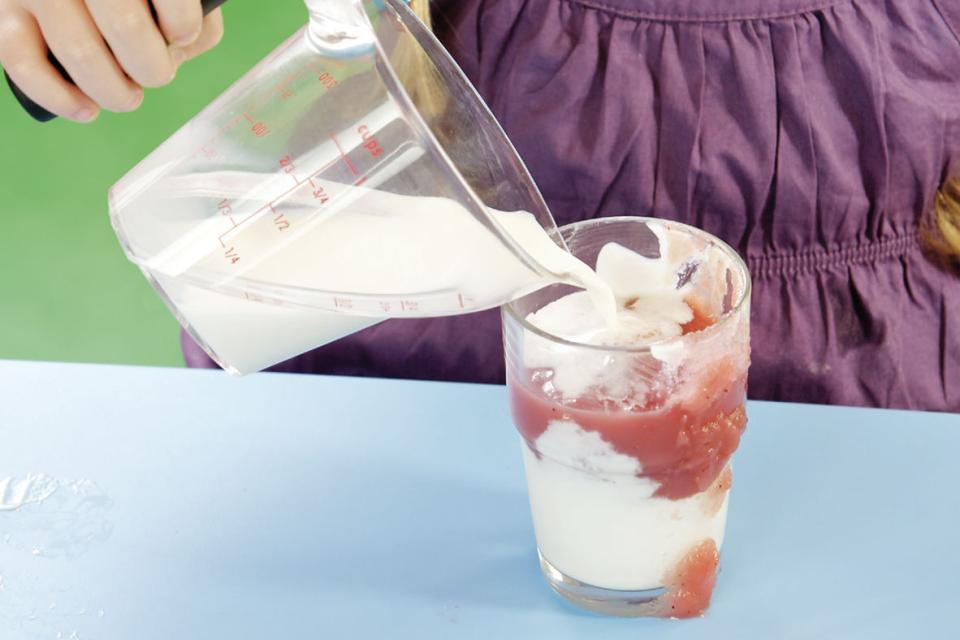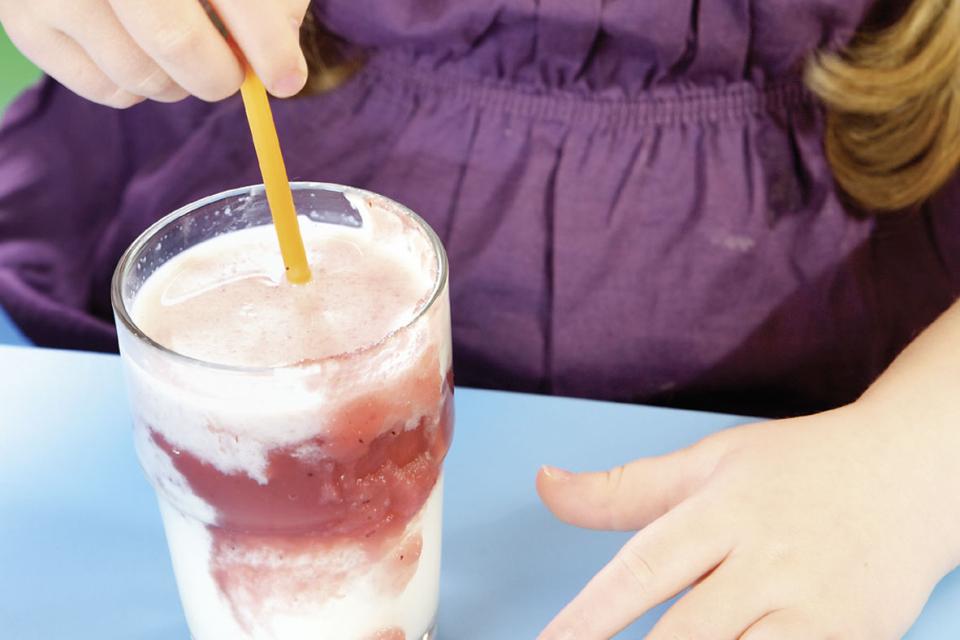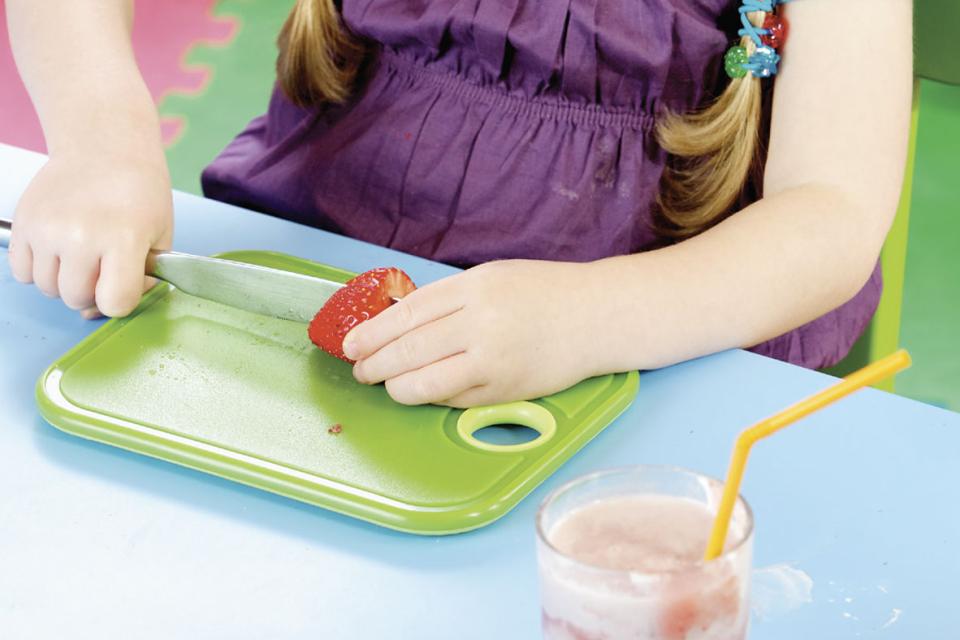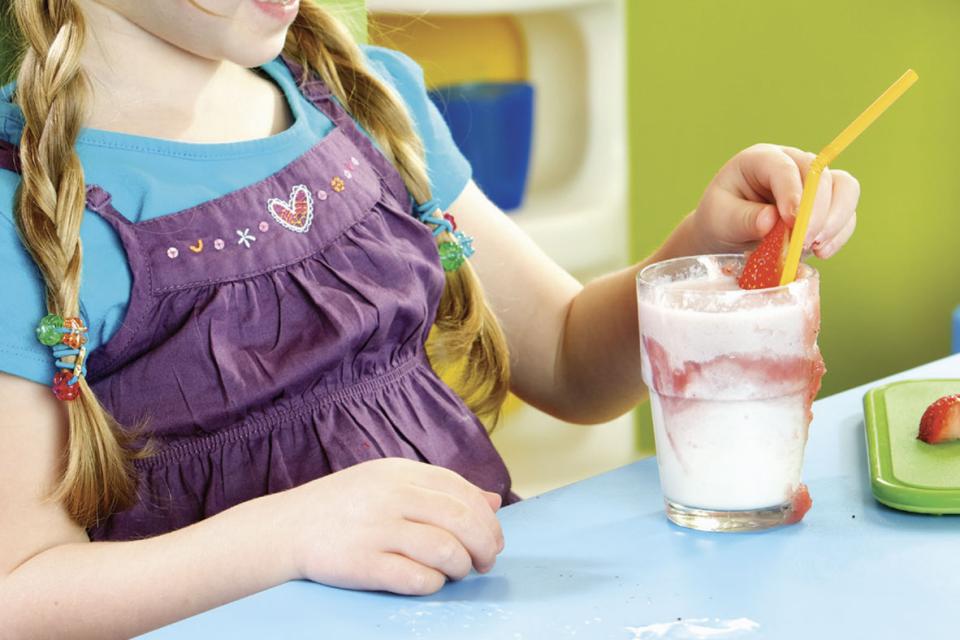 Suggested variations from our team!
To change the colour and flavour, use a different flavoured apple sauce. On hot summer days, pour the mixture into ice pop molds to make a delicious frozen treat!