Yield : 1 skyscraper per child
Blueberries, cheese and oats make up the different stories of this delicious skyscraper!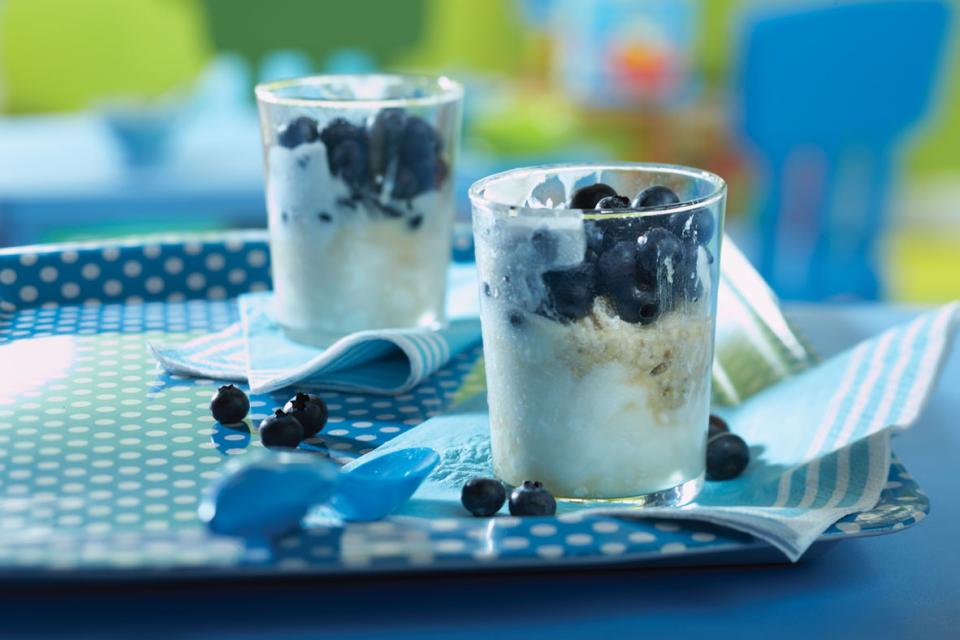 A photo-illustrated recipe!
Get the kids to view the photos of each recipe step on a mobile device (e.g., tablet or smartphone) or IWB. Under your supervision, they can follow each step to make the recipe!
This cooking activity can also be downloaded. In the PDF version, you'll find the recipe, discussion topics, tips for getting younger children involved and more! (in French only)
Ingredients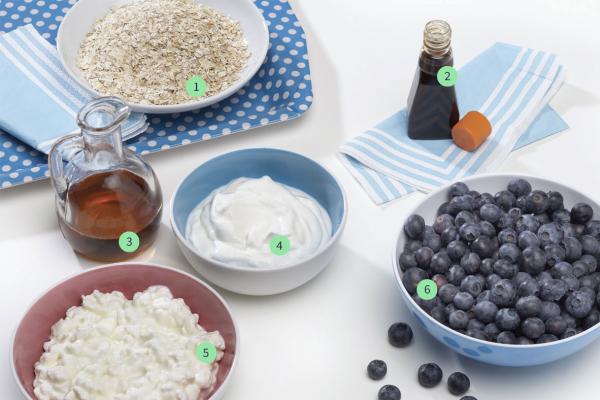 1

15 mL (1 tbsp) rolled oats, uncooked

2

2 drops of vanilla extract

3

5 mL (1 tsp) maple syrup

4

15 mL (1 tbsp) Quark cheese

5

15 mL (1 tbsp) Cottage cheese (at least 2 % M.F.)

6

60 mL (1/4 cup) fresh blueberries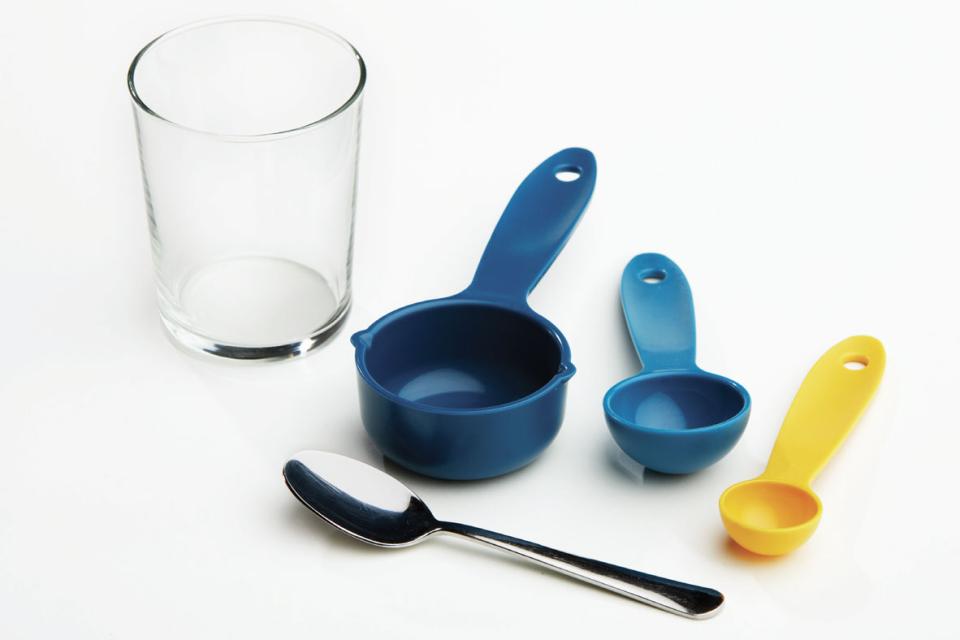 As shown in the photo:
Utensils per child : 1 small clear glass, 1 small spoon
Utensils per group : 60 mL (1/4 cup) dry measuring cup, 3 - 15 mL (1 tbsp) measuring spoons, 5 mL (1 tsp) measuring spoon, 1 small spoon
1. Before the cooking activity (steps for the adult)
Wash the blueberries.
Prepare the oatmeal by adding 330 mL (1 1/3 cups) of water to 160 mL (2/3 cup) of rolled oats. Microwave for 2 to 3 minutes or until the oatmeal is cooked. It is best to prepare the oatmeal and store it in the refrigerator the night before so that it is cold for the cooking activity.
Put the Cottage cheese, Quark cheese and blueberries into separate bowls.
Pour the maple syrup into a small pitcher.
2. Handing out ingredients and cooking utensils
Give each child their ingredients and cooking utensils.
Put the shared cooking utensils in the centre of the table.
3. 10 kids' steps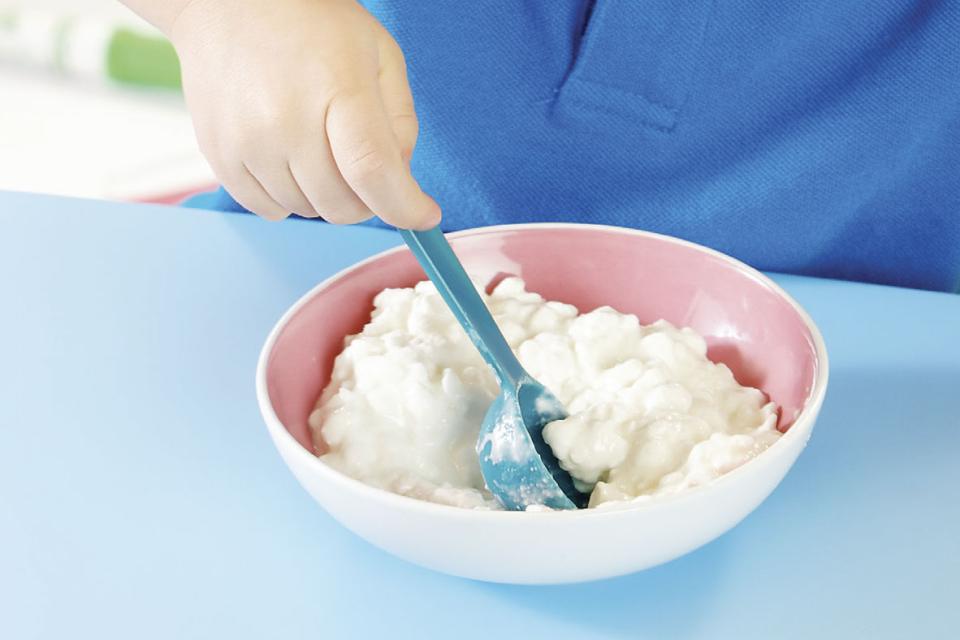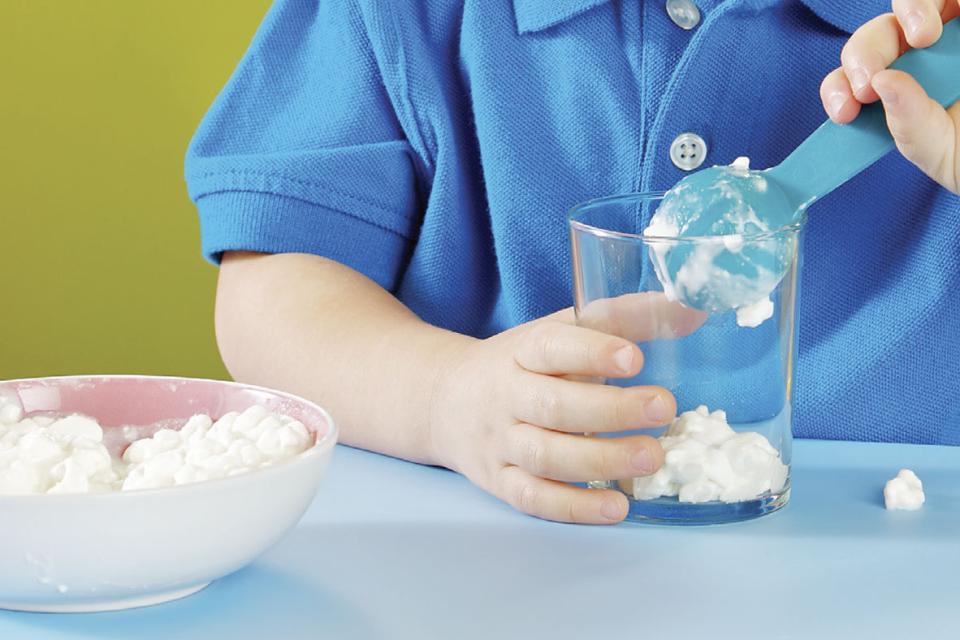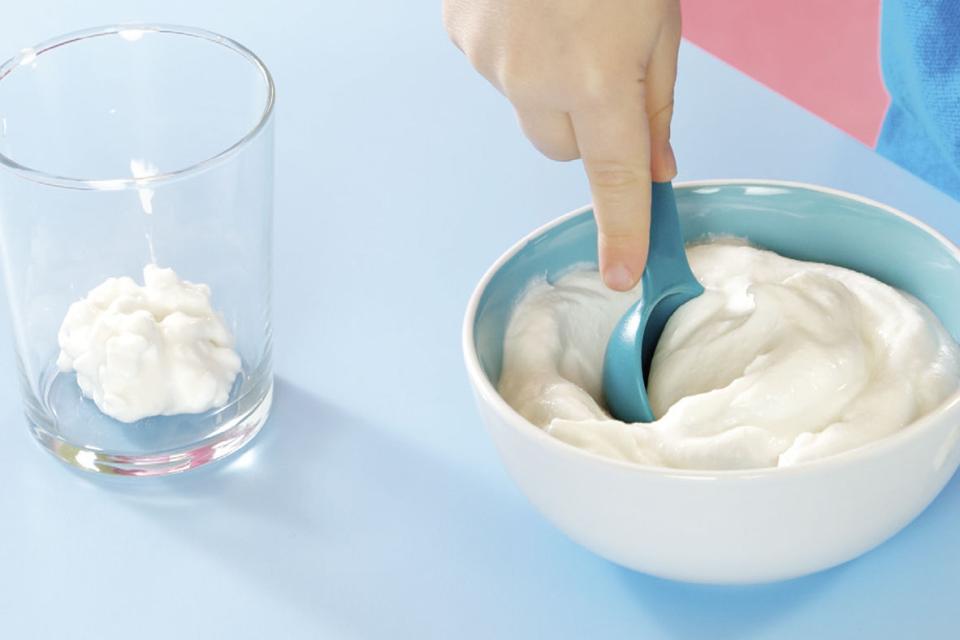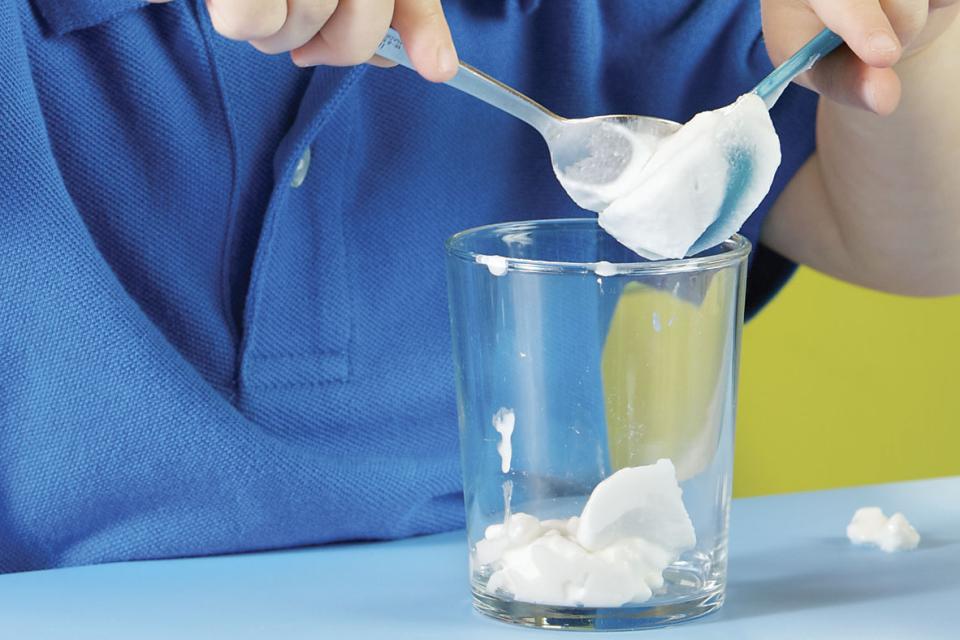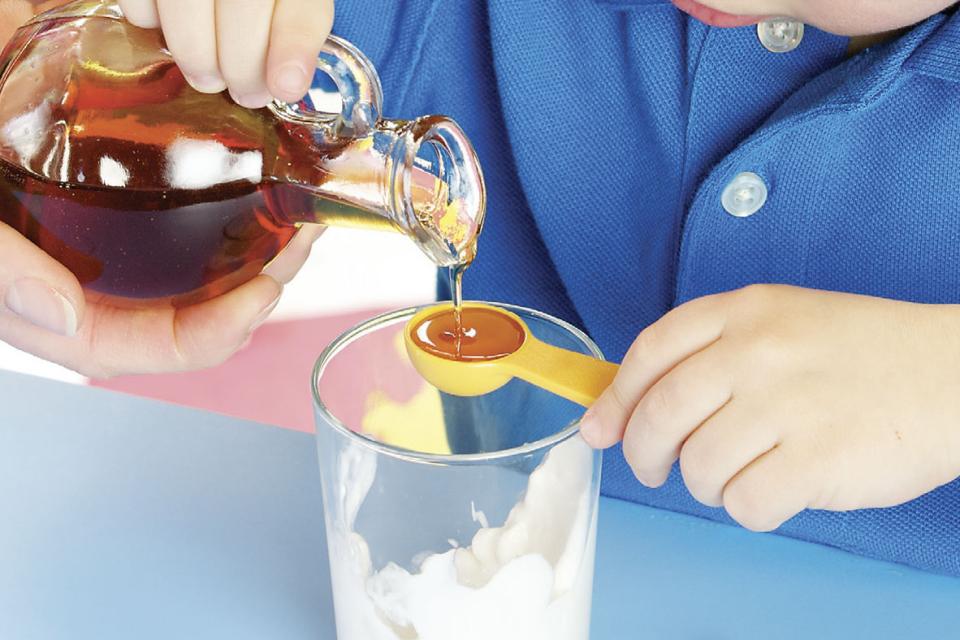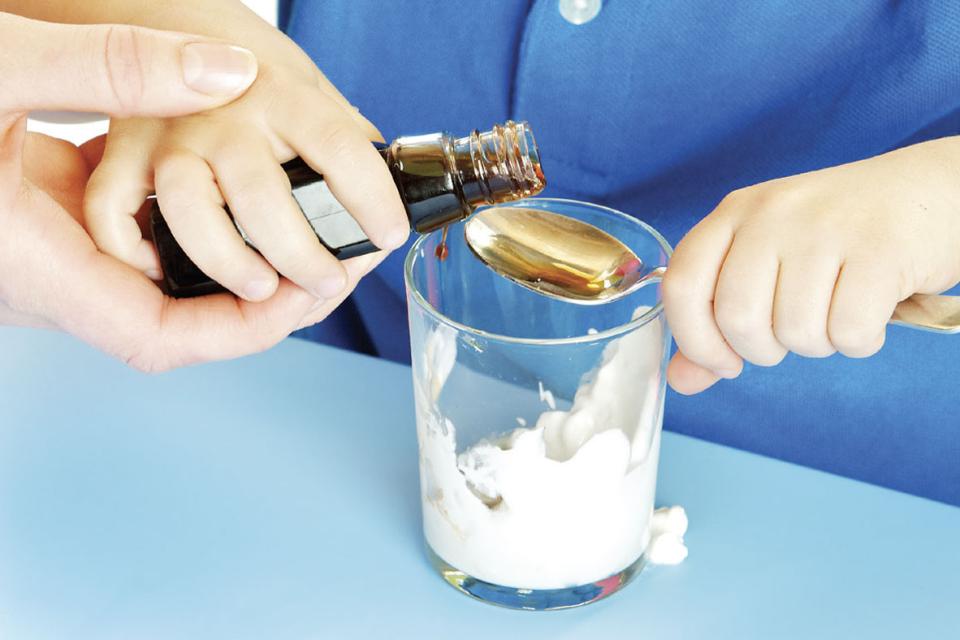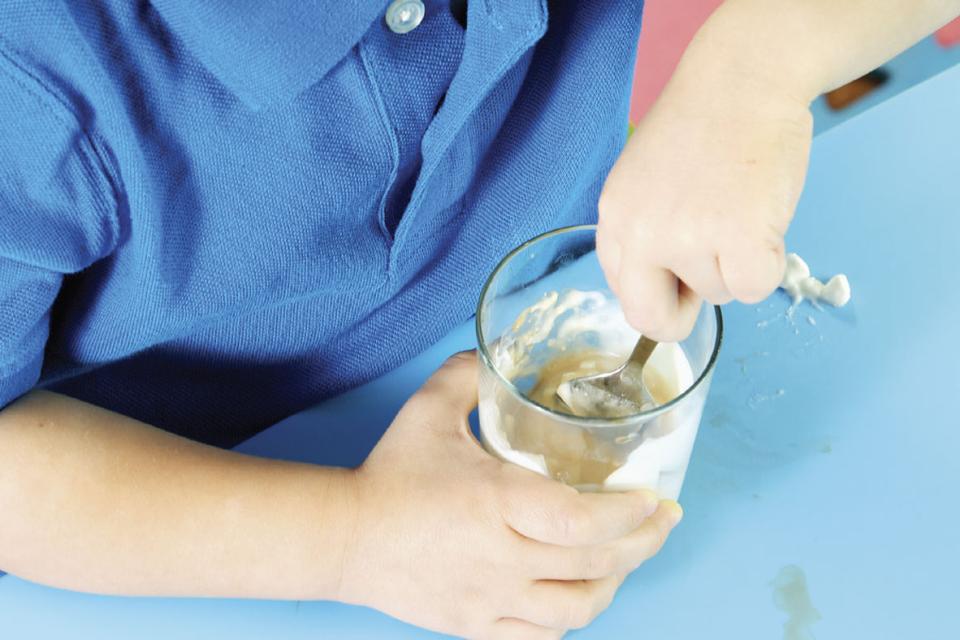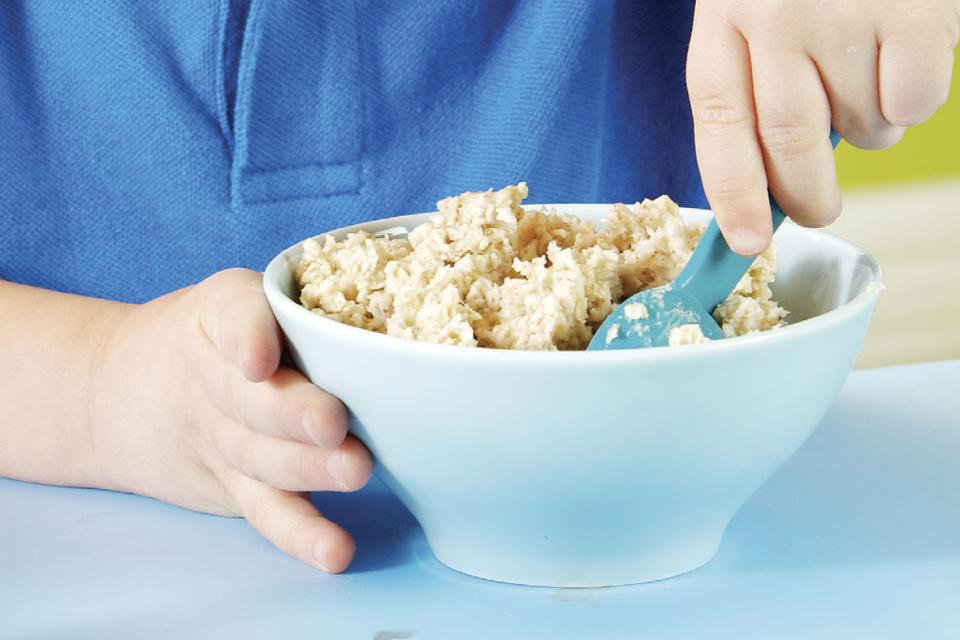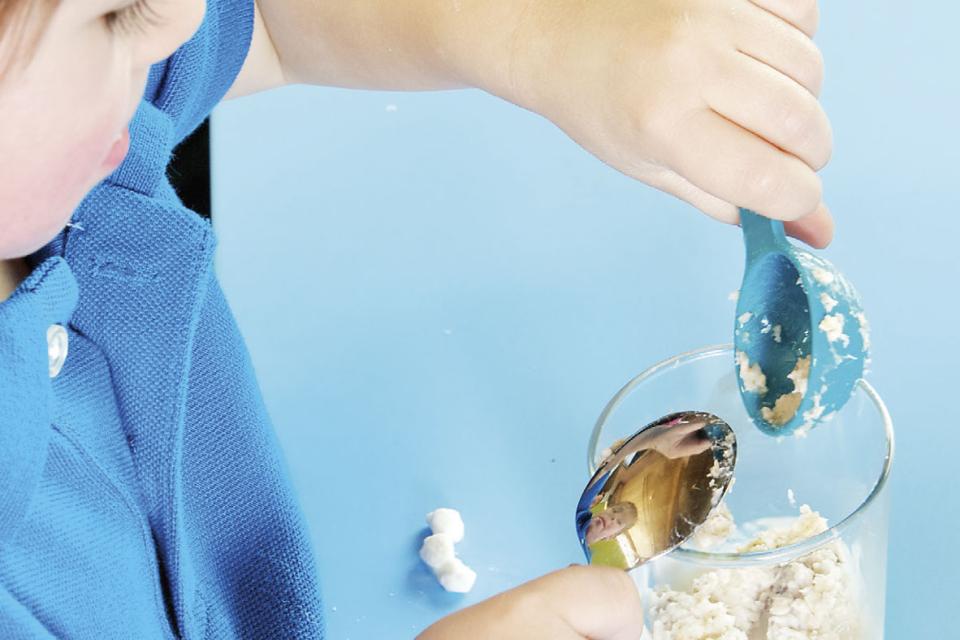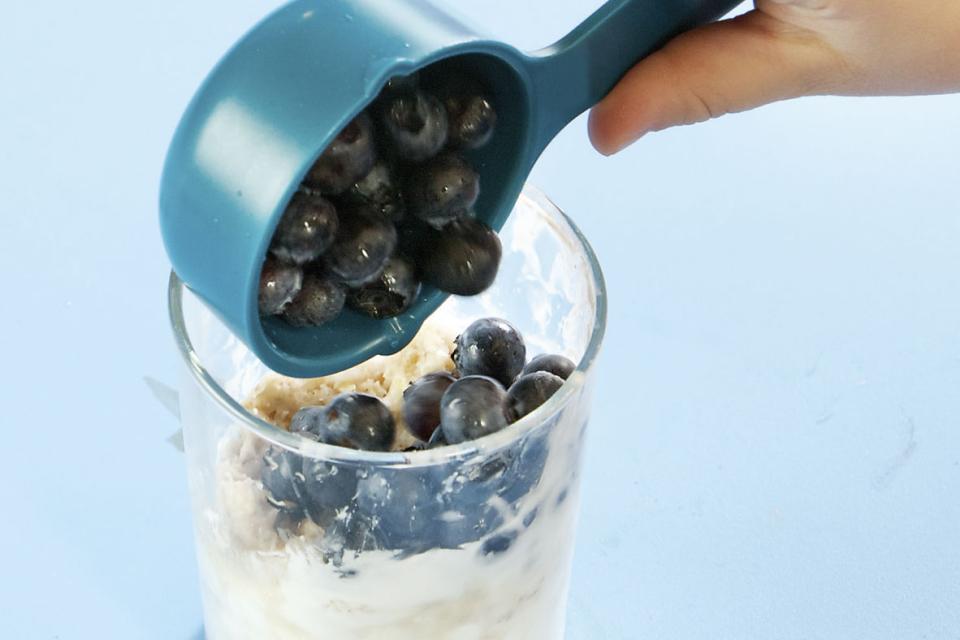 Suggested variation from our team!
Replace the blueberries with other seasonal fruit or with frozen or canned fruit preserved in its own juice.