Compost and recycling game
Teach children which items they should compost, recycle or put in the garbage. This educational activity is designed for children in Cycles 1, 2 and 3.
(French only)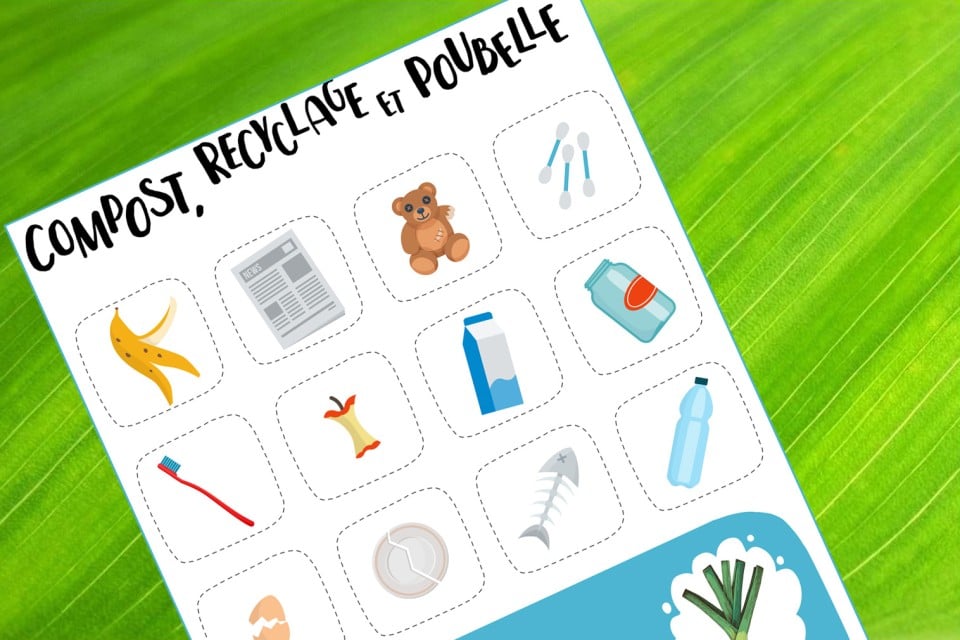 Learn to compost and recycle
It's important to keep our planet clean. Why not reinforce what the children have already learned about this topic? This activity features a series of images of waste items to be cut out and sorted as either compost, recycling or garbage.
For children in Cycle 3, you can up the challenge by selecting new images. You could even teach them what the 10 recycling symbols mean.
Use this activity to start a discussion about the environment. Educate children to become more environmentally responsible.
This activity is free! Enjoy!

French
December, 2020
pdf (3.87 MB)
download
Suggestion: Turn this game into a physical activity by creating an indoor or outdoor circuit, where the children have to go from place to place to put the images in the right spot.
To learn more about composting, recycling and garbage, check out RECYC-QUÉBEC or download the "Ça va où?" [where does it go?] app (in French only).