The "Cuisinons en famille" initiative
Cuisinons en famille® invites you to discover the fun of cooking with your children! Visit this enjoyable website to get inspired by our practical tools and recipes.
(in French only)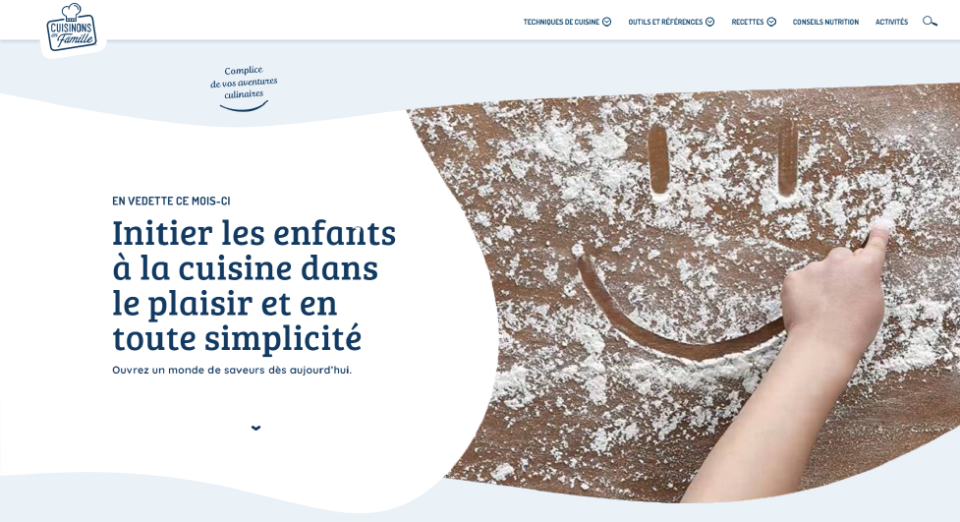 What is Cuisinons en famille®?
Looking for useful resources to discover the fun of cooking with your children? You might like the brand-new cuisinonsenfamille.ca website!
The website and newsletter provide tips to help you have fun planning and making meals as a family. The recipes and other resources were developed by our team of Registered Dietitians and are kid-approved!
In addition to recipes, you'll find:
Illustrated cooking techniques integrated into the recipes;
Educational activities on various food-related topics;
Practical tools (e.g., a blank shopping list, a list of substitutes for the recipes, and a cooking glossary);
Tips from our Registered Dietitians on family nutrition, and more!
Sign up for the newsletter today to be the first to receive our latest recipes and other resources! (in French only)