Do You Know Where These Foods Come From?
A quick activity where students match different foods with where they come from (in French only).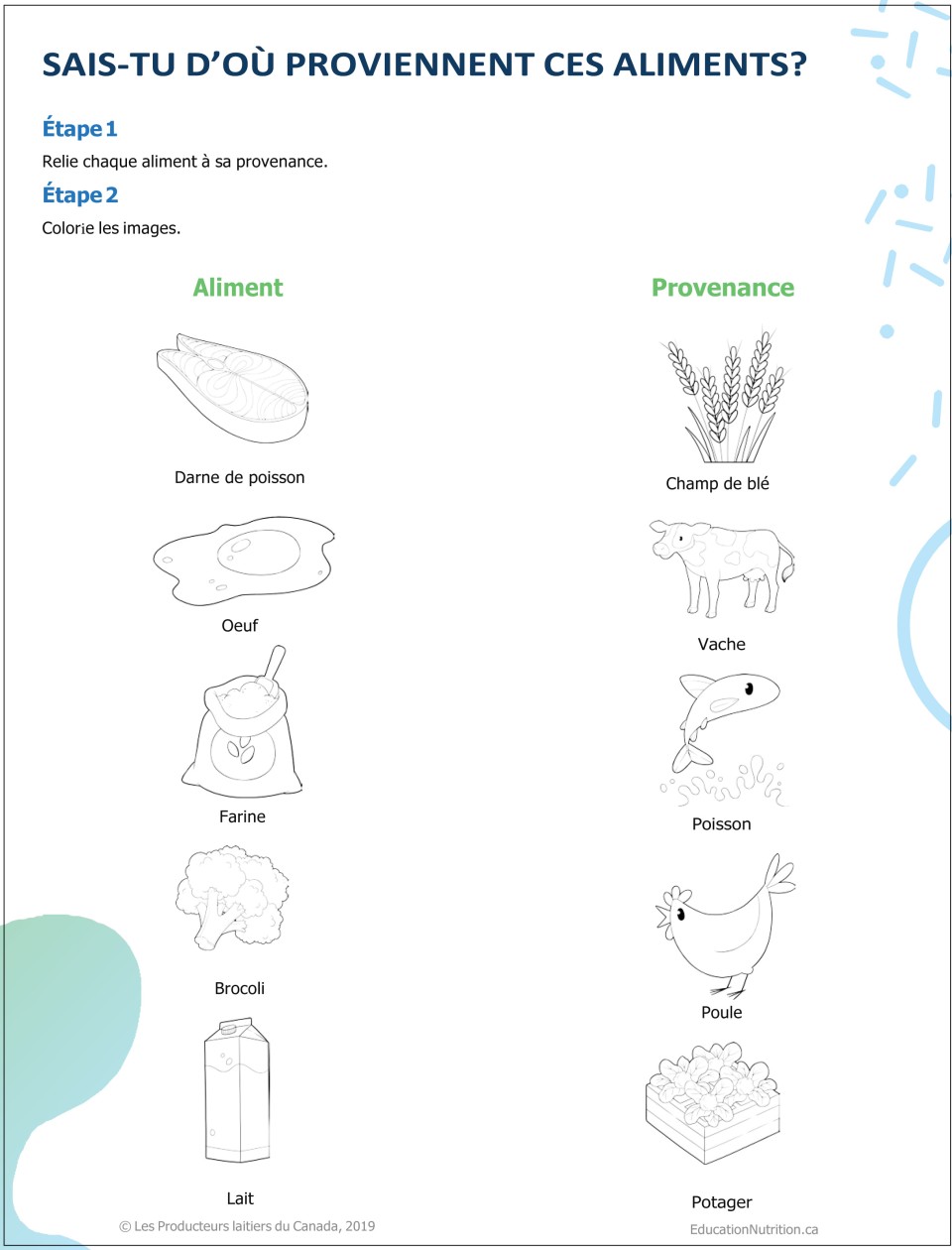 An educational matching game
Ask the children to draw a line matching each food with where it comes from.
Then have the children colour the foods.
Reinvestment
Play a guessing game! Describe where one of the foods pictured in the activity comes from and let the kids try to guess which food it is.
To find out what the pedagogical objectives, educational aims and development focus of this resource are, check out the "Let's Talk About Where Foods Come From" package.
Download this activity

French
October, 2019
pdf (13.52 MB)
download
A suggestion from our team!
Deepen your classroom discussions about the foods featured in this activity with our pictures of foods and where they come from.
Related materials
Ready to dig deeper? Help children explore and learn with these exciting and interactive materials.