Draw me a picture of your favourite lunch!
Drawing is a versatile activity that's always a hit. Dare to be original and ask the children to draw their favourite lunch! This activity is designed for children in preschool and Cycle 1.
(French only)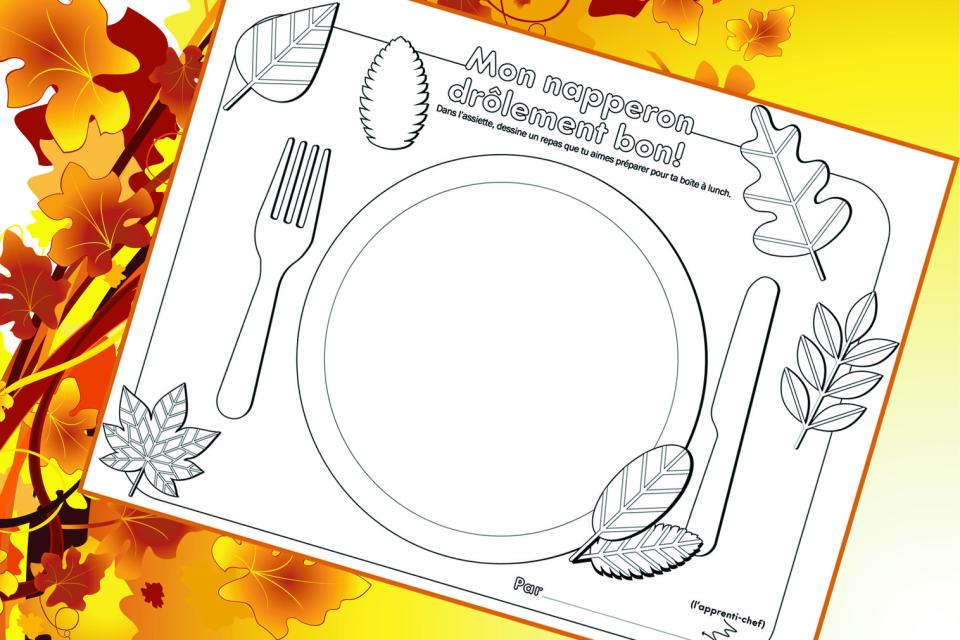 A tasty drawing!
Have the children draw a picture of their favourite lunch. They can use it as a deliciously fun place mat! Once it's laminated, the place mat can be used to protect the desks during mealtimes. 
This colouring activity sets the table for a discussion about food. The discussion can be very simple. For instance, you could talk about the reasons why the children like their favourite lunch. 
This activity is free! Enjoy!

French
December, 2020
pdf (262.38 KB)
download
♦ Did you know that it takes at least 50 hours per year of nutrition education to have an impact on children's eating habits and behaviour? How do you make that happen? By doing activities that fit easily into everyday life on a regular basis. Children are always curious when it comes to food. Take advantage of it! The activities can be as simple as this deliciously fun place mat!
Related materials
Ready to dig deeper? Help children explore and learn with these exciting and interactive materials.