Body image crossword puzzle
A quick activity in French where kids complete a body image themed crossword puzzle (French only).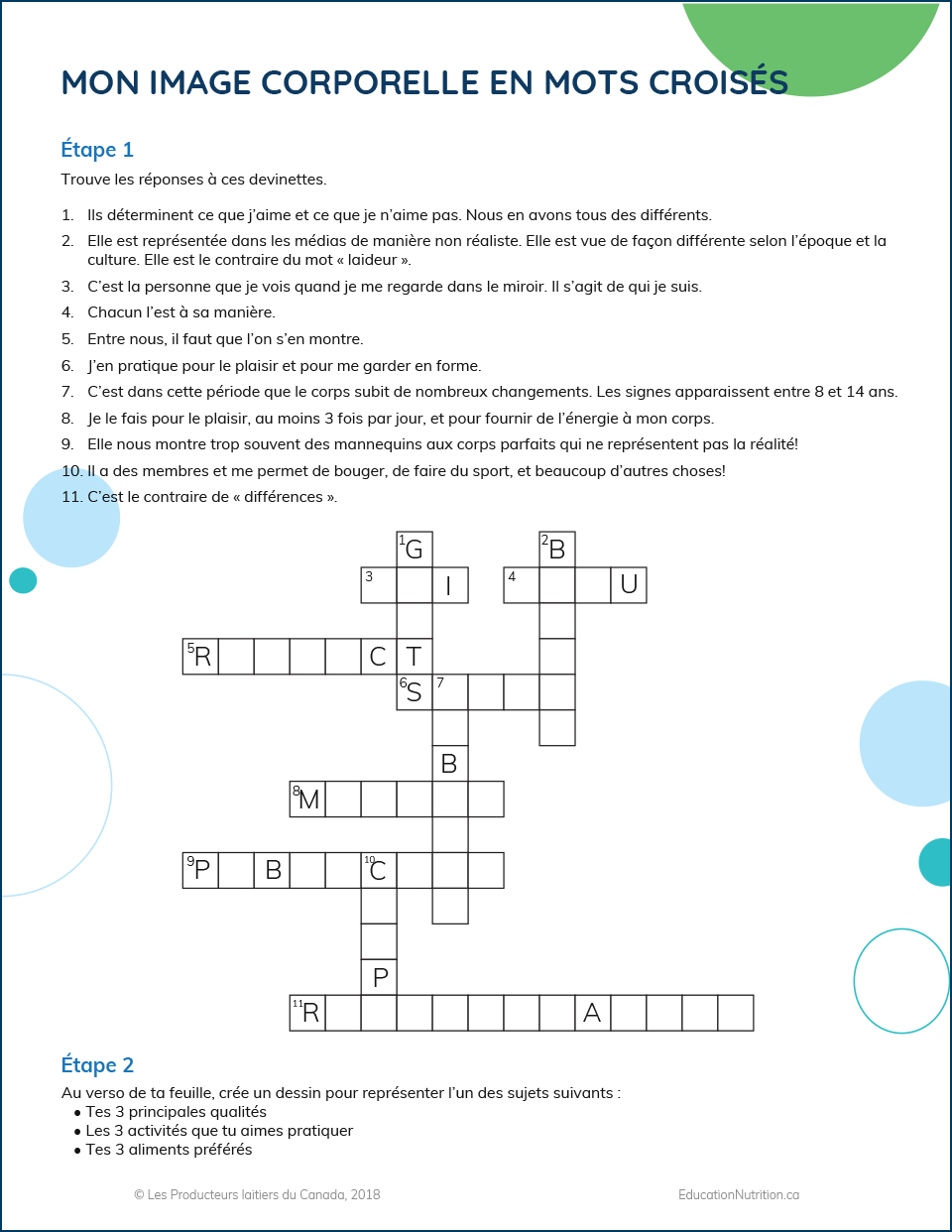 This resource is currently only available in French.
An activity to help kids understand body image!
Ask the kids to complete the crossword puzzle.
Then ask them to make a drawing that represents one of the following:

Their 3 main qualities
Their 3 favourite activities
Their 3 favourite foods
Reinvestment
Have students create a crossword puzzle based on the qualities, activities, and foods in their drawing. Students must find the definition or a clue for each word in the crossword puzzle. The crossword puzzles can then be shared among the students. Each student can also take their crossword puzzle home and have their parents do it!
To find out what the Learning Goals, Educational Aim and Focus of Development of this resource are, visit the Let's Talk About Body Image program page.
Download the crossword puzzle

French
November, 2018
pdf (71.53 KB)
download
Our personal suggestions
Use this activity to teach kids about different types of bullying that happens around body image.
---
You can wrap up the activity by talking about the beauty of different body types!
---
An alarming statistic
Did you know? Between the ages of 6 and 12

45%
of girls wish they were skinnier