This quiz, designed for fifth and sixth graders, addresses different ideas surrounding body image in a fun way (French only). The 15 questions it contains will introduce them to the importance of having a positive body image and the factors that influence it.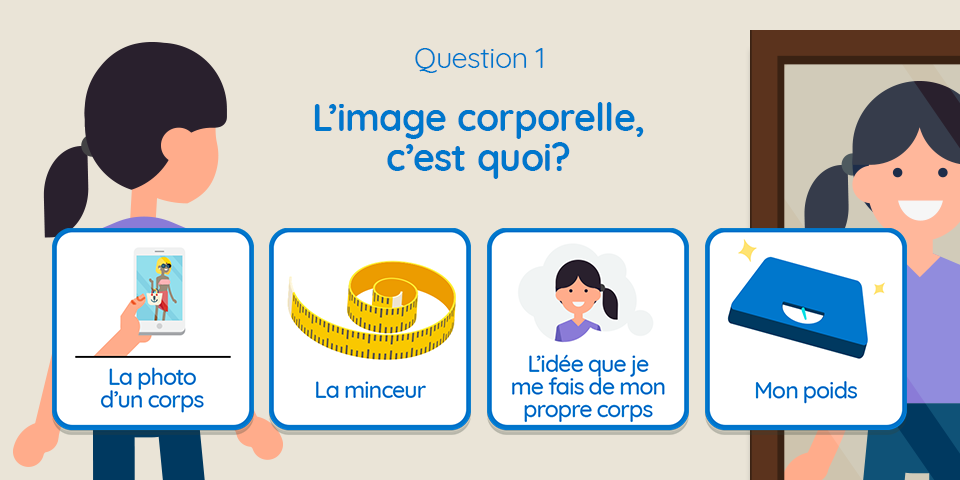 Why talk about body image at school?
Children can start to become concerned about their appearance very early on, which sometimes causes them to place too much importance on their body type. The Sexuality Education program suggests addressing the subject of body image with fifth and sixth graders. This 15-question quiz can serve as an introduction before addressing the subject in class or be used in conjunction with other activities on the subject.
How do you talk about body image?
Would you like to discuss body image with your students? Read our article How to Talk About Body Image written in the form of a Q&A. In it, you'll find clear and simple messages.
Reinvestment
After the interactive game, you can quiz students to see what information they have retained.
You can also suggest that students make posters with slogans about positive body image (e.g., You're beautiful because you're unique! Everyone's different, everyone's beautiful!). The posters can be made in teams and displayed in the classroom or school.
To find out what the Learning Goals, Educational Aim and Focus of Development of this resource are, visit the Let's Talk About Body Image program page.
For the time being, this quiz is only available in French.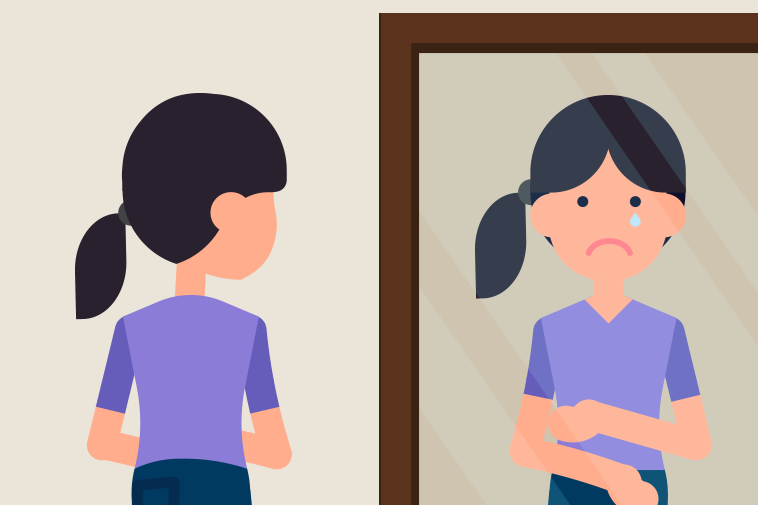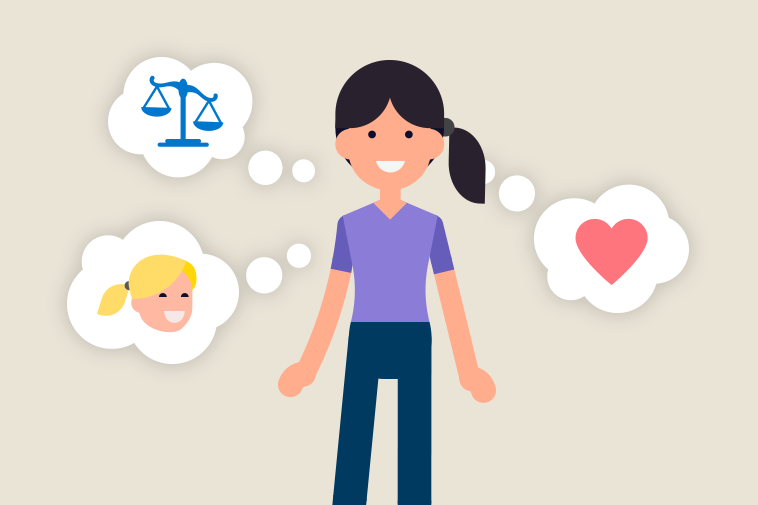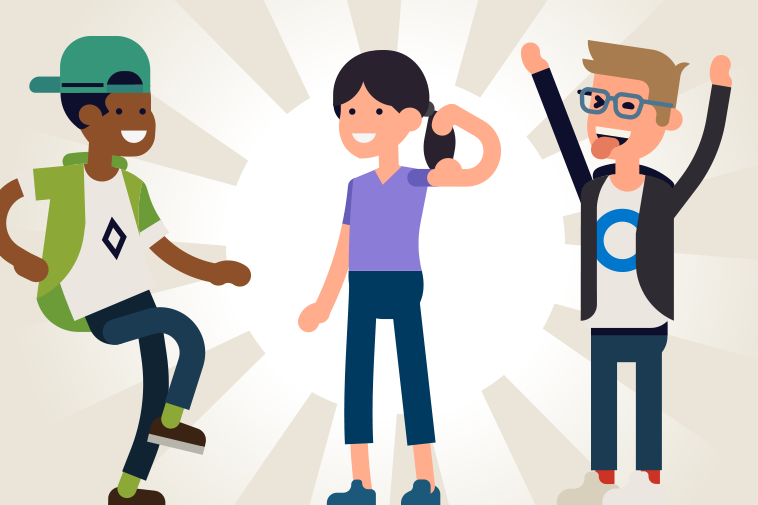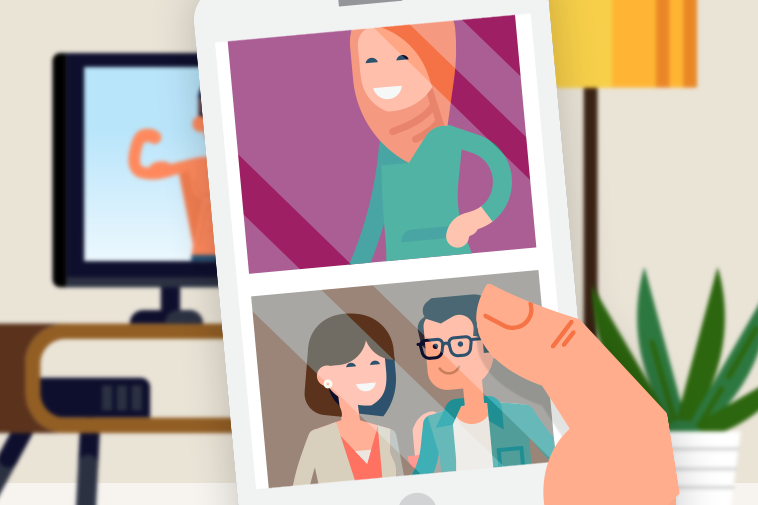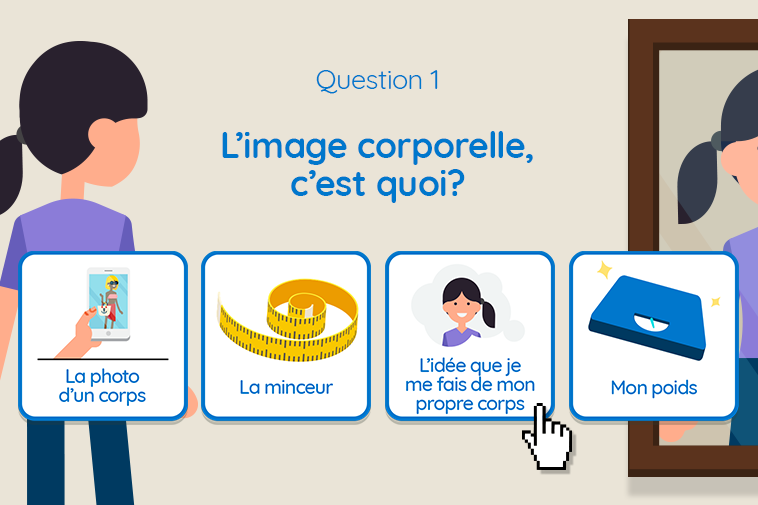 ---
Training for the school team
Would you like to discuss this topic and children's diets with a registered dietitian? Request a workshop. Grade 5 and 6 teachers will leave the workshop with a collection of ready-to-go activities, including some on body image. Other teachers and daycare workers are invited to attend and will also receive educational tools adapted to their needs.
Message reinforcement :
A two-minute animated video on body image is also available. It's a great way for students to consolidate what they've learned with the quiz.
For the time being, this video is only available in French.
Suggestions from our team!
Get inspired by the Tu est parfait-e activity, where students were asked to make a collage that represents their dream body. Afterwards, they showed their projects to their parents!
---
To make sure you're using best practices in helping children develop a healthy body image, you can rely on the expertise of ÉquiLibre (ready-to-go training and workshops).