Encourage first and second graders to have fun and learn with this interactive and educational quiz (French only). The 7 questions it contains address the importance of breakfast and its role, while providing a few nutritious breakfast ideas.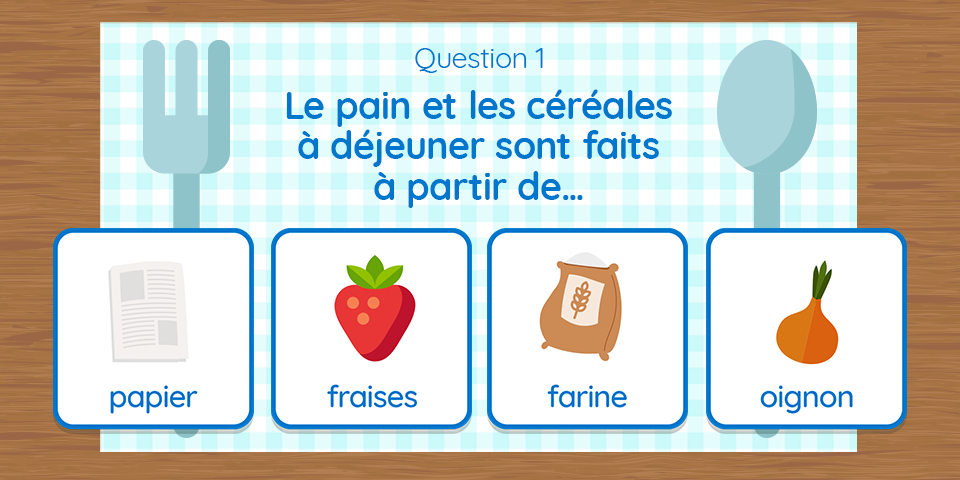 Breakfast: a key element when it comes to learning!
Breakfast is an important meal, but the quality of the foods chosen also plays a role in academic performance. If you're concerned about this subject, here's a simple and educational game that could serve as a starting point for a group discussion.
There are several different ways to do it:
in a large group with an interactive whiteboard
in small groups with a computer or tablet
individually with a computer or tablet
A variety of breakfast ideas
Would you like to give the children in your group and their families concrete nutritious breakfast ideas? In addition to the ideas in the quiz, you'll find others in our Nutritious Breakfast Ideas article. The nutritious breakfast photo carousel that goes with it could also be another inspiring tool for your students.
Reinvestment
After the interactive game, you can quiz students to see what information they have retained.
You can also have students draw their favourite breakfast and display the drawings in the classroom to encourage discussions about nutritious breakfast choices.
To find out what the Learning Goals, Educational Aim and Focus of Development of this resource are, visit the Let's Talk About Breakfast program page.
For the time being, this quiz is only available in French.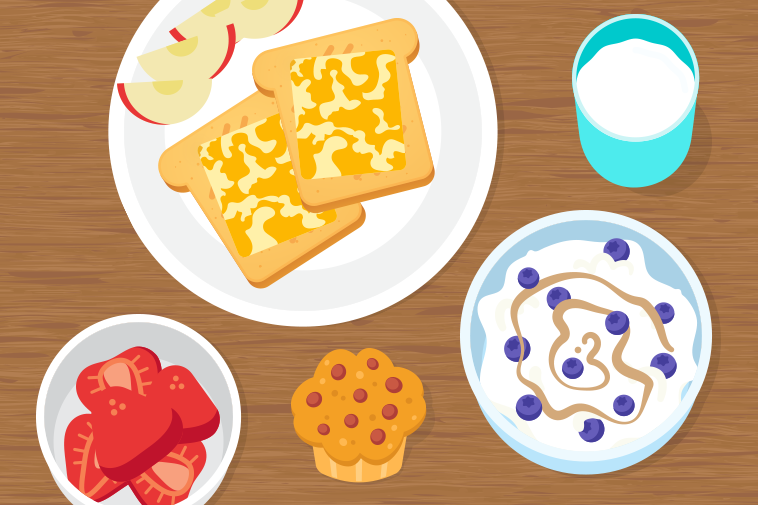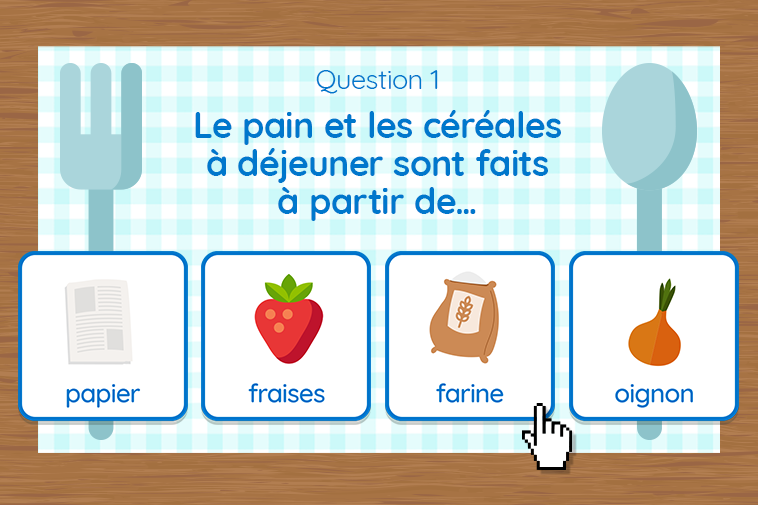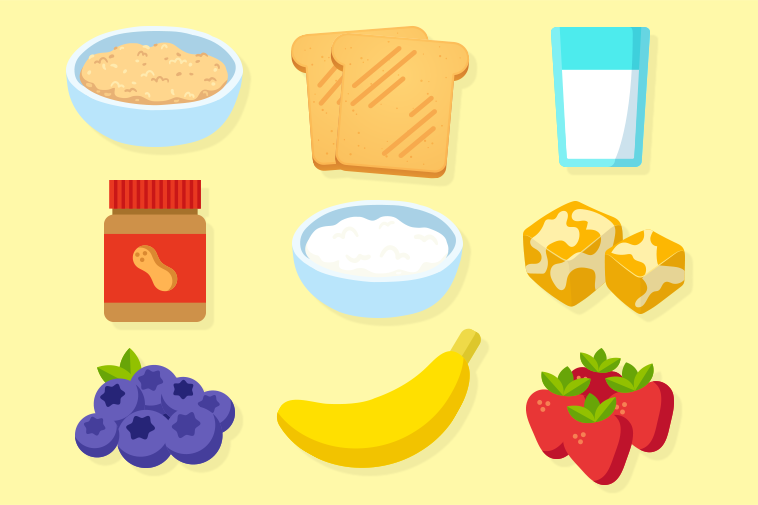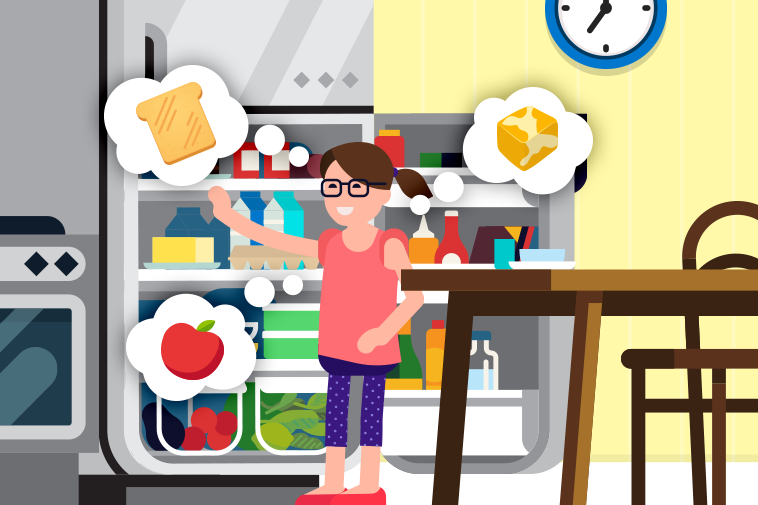 ---
Training for the school team
For a variety of reasons, some students eat foods that are not very nutritious for breakfast or simply skip it altogether. Does this concern you? Invite a registered dietitian from our team to come and discuss several topics related to your practice with you and your coworkers. Request a workshop online.
Message reinforcement :
A short animated video on breakfast is also available. Watching it with the children can help consolidate what they've learned with the quiz.
For the time being, this quiz is only available in French.
Tips from our team
Suggest students make their own breakfast. Share the Cuisinonsenfamille.ca website with families to give them inspiring recipe ideas.
---
Are some students not hungry in the morning and skipping breakfast? Suggest they bring a bigger snack to school. You'll find lots of ideas in our Nutritious Snack Ideas article.