A quick word search activity in French where kids look for nutritious breakfast food words hidden in the puzzle (French only).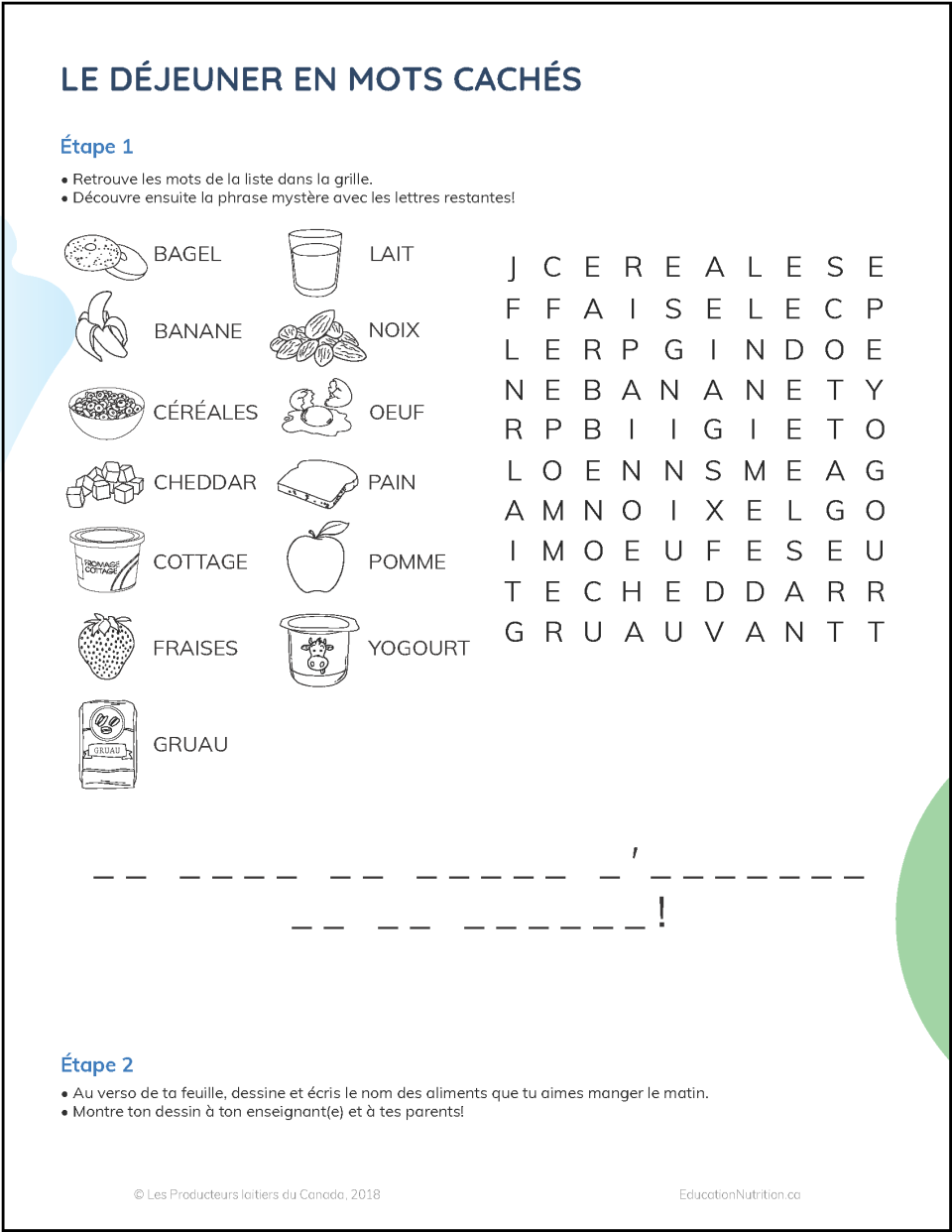 This resource is currently only available in French.
A mysterious activity!
Ask kids to find the hidden words in the puzzle.
Ask kids to see if they can piece together the mystery message with the remaining letters.
Then ask the kids to draw pictures of food that they would like to eat for breakfast.
Reinvestment
You can play a word relay about breakfast. One student picks a letter and names another student. They have to name a breakfast food that starts with the letter. The student then chooses a new letter and picks another student, who has to find a breakfast food that starts with the new letter, and so forth.
To find out what the Learning Goals, Educational Aim and Focus of Development of this resource are, visit the Let's Talk About Breakfast program page.
Download this activity

French
November, 2018
pdf (963.66 KB)
download
Our personal suggestion
Use this activity to come up with breakfast recipe ideas with the kids!
---
Amazing stat!
Breakfast provides
19%
of our daily energy intake