This handbook is packed with practical information about organizing and running cooking classes in elementary schools. Designed by Commission scolaire de Montréal (CSDM), Direction régionale de santé publique du CIUSSS du Centre-sud-de-l'Île-de-Montréal, Équiterre and team of Registered Dietitians at Dairy Farmers of Canada, this guide includes all the planning steps.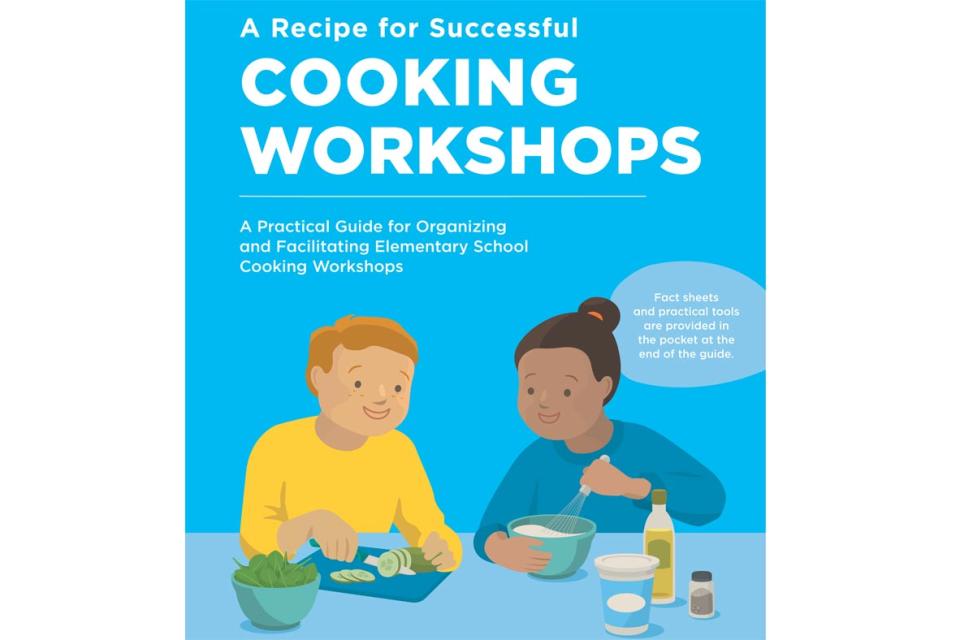 What's in the handbook:
An introduction outlining the benefits of cooking classes, in terms of developing healthy eating habits as well as supporting children's overall development and competency development in the Quebec Education Program.
A table of contents outlining all the main steps and sub-steps
Icons linking to related fact sheets or tools in the appendix or additional resources
Clear and useful diagrams and illustrations
Detailed information about the steps and sub-steps of planning, preparing for, running and evaluating the results of a cooking class
Fact sheets:

How children develop through cooking classes
Eco-friendly cooking classes
Ways to keep the cost of a recipe down
Food allergies
Food safety
A variety of nutritious recipes
Cooking vocabulary

Useful resources:

Yearly planning calendar
Cooking class preparation tool
Responsibility chart
Sample letters to parents

Practical resources and reference documents
Watch the webinar to learn more about the handbook and the various concepts it covers! 
Download the handbook

French
June, 2020
pdf (2.02 MB)
download

English
June, 2020
pdf (1.99 MB)
download
OverView
How to Access
Online Order
Our personal tips
Want to offer regular cooking classes? Read through the handbook during your planning period—you'll find all the planning steps already laid out for you!
---
Cooking classes do not have to be complicated. You can start with a simple, no-bake recipe with only a few steps and a couple of ingredients. You'll have a positive experience, and you and your students will be hungry for more!
Some interesting numbers
90%
of Quebecers support cooking classes in schools
79%
of children would like to cook more often