A quick guessing game where kids have to fill in the blanks in sentences about eco-friendly lunches (French only).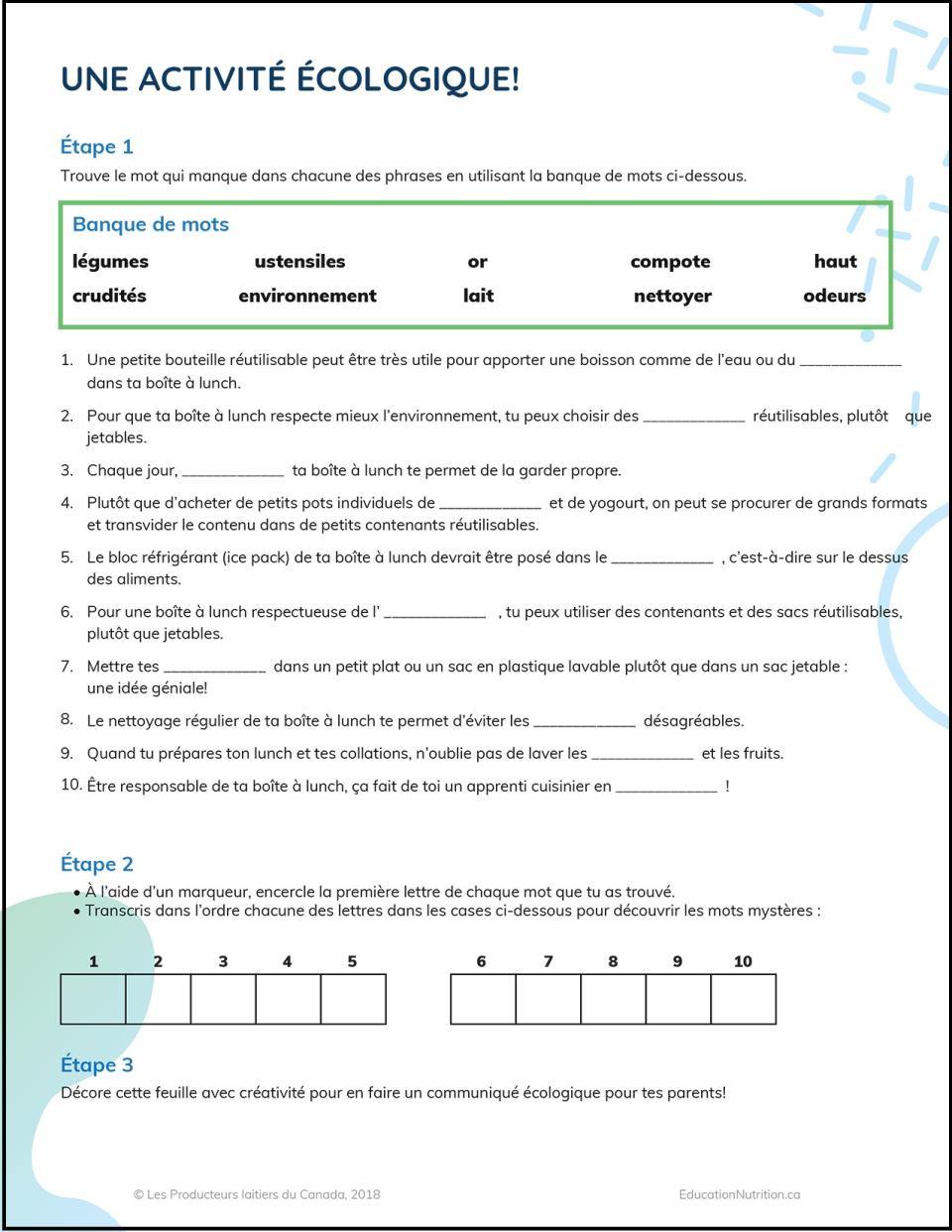 This resource is currently only available in French.
A guessing game!
Ask the kids to fill in the blanks in the sentences.
Then ask the kids to figure out the mystery words, using the first letter of the words they found to fill in the blanks.
Reinvestment
Invite students to make their own fill-in-the-gap sentences or guessing games about eco lunches. You can display these word games in the hallway or classroom to create a wall of words to guess.
To find out what the Learning Goals, Educational Aim and Focus of Development of this resource are, visit the Let's Talk About Lunch Box program page.
Download this activity

French
August, 2019
pdf (334.52 KB)
download
Our personal suggestion
Use this activity to discuss ways that kids can pack an eco-friendly, zero-waste lunch!
---
Amazing stat!
In Quebec, packaging accounts for about
50%
of materials put into recycling bins