Watch this short animated video with your third and fourth graders. It'll give them tips for packing a nutritious and eco lunch—a fun and interesting introduction to the never-ending question of what to pack for lunch! (French only)
For the time being, this video is only available in French.
Why talk about lunch?
Concerned about the contents of your students' lunches? Would you like to help your students to make nutritious choices so that they have the best chance to learn? Show them this short educational video.
Fuel your discussions
After watching the video, students may have questions or like to explore the subject further. You'll find answers and discussion topics in our article How Do You Pack a Nutritious Lunch? It provides multiple nutritious food combination ideas for packing lunches. Show the photo carousel of tasty foods to your students—the pictures might inspire them.
To find out what the Learning Goals, Educational Aim and Focus of Development of this resource are, visit the Let's Talk About Lunch Box program page.
Free workshop
Children's diets are linked to their academic performance. If you would like information on this subject and ideas for educational activities related to your practice, invite us to your school. A registered dietitian from our team can lead a workshop adapted to your needs and give you various practical and educational tools. Request a workshop online.
Message reinforcement : We've created a 12-question interactive quiz so you can help students consolidate what they've learned. It features balanced meal ideas to include in their lunches and a few eco tips.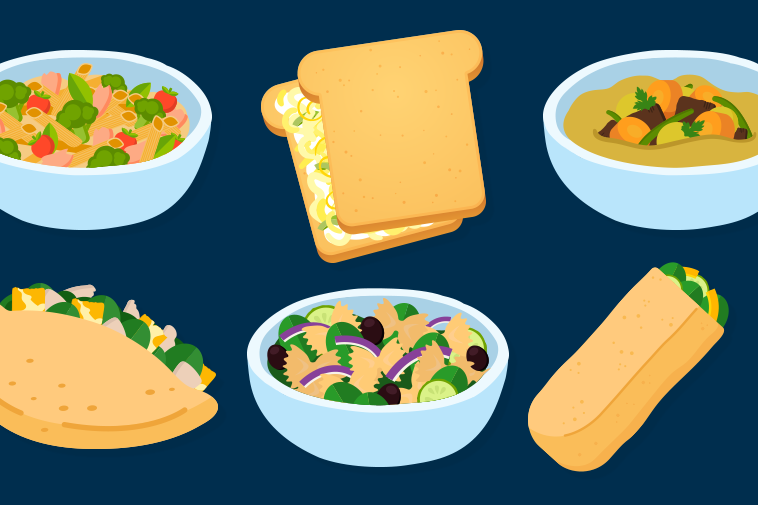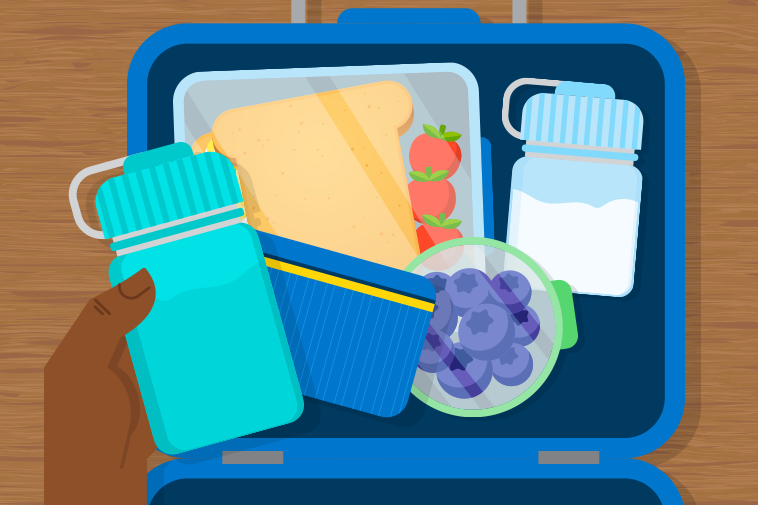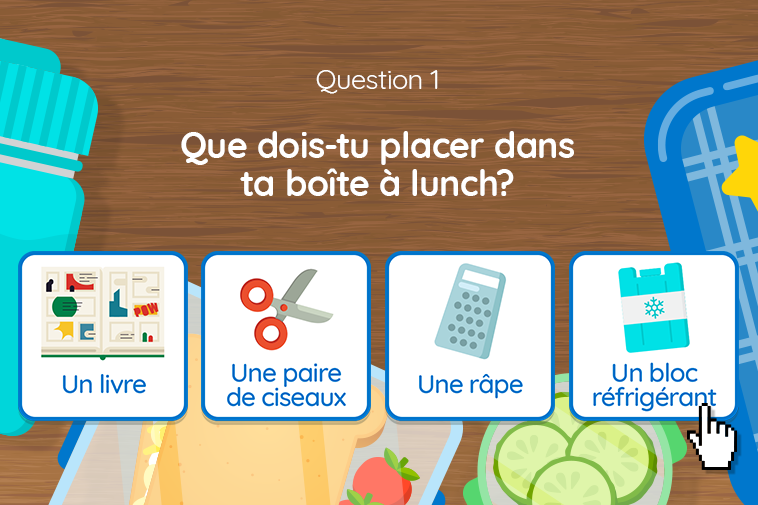 Tips from our team
Are your students interested in learning about food? Ask them what their favourite snack and breakfast ideas are. Round out their ideas with others from our articles Nutritious Snack Ideas and Nutritious Breakfast Ideas!
---
Lunches are often like Groundhog Day for parents. Encourage them to watch this video with their kids to get them more involved in packing their lunches.