Use this short interactive quiz with your third and fourth graders (French only). With these 12 sometimes silly questions, they will learn what a nutritious and eco lunch looks like.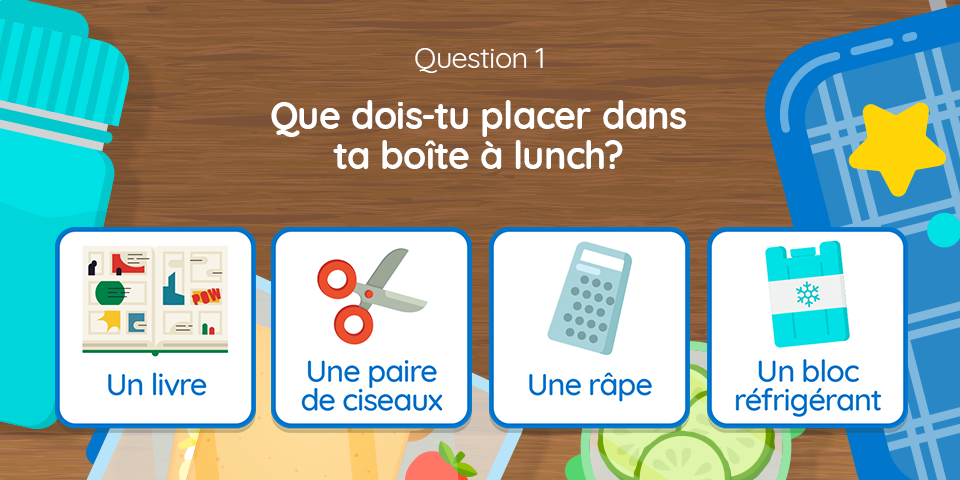 A nutritious lunch: a key element when it comes to academic performance
Lunch contents can sometimes be concerning. As we now know, diet quality as a whole can have an impact on learning. If you would like to educate your group on the importance of packing a nutritious and eco lunch, have them take this short quiz that's both fun and educational.
There are several different ways to do it:
in a large group with an interactive whiteboard
in small groups with a computer or tablet
individually with a computer or tablet
More ideas...
In addition to the ideas in the quiz, you'll find other ideas in our article How Do You Pack a Nutritious Lunch? Use an interactive whiteboard to scroll through the photo carousel of inspiring and tasty foods. 
Reinvestment
After the interactive game, you can quiz students to see what information they have retained.
You can also play a game of 10 questions, by having a student come to the front of the class after thinking of a food that could be packed for lunch. The other students have to guess which food the student is thinking of by asking 10 questions. The student at the front of the class can only answer yes or no. The first student to guess is the next one to go to the front of the class.
To find out what the Learning Goals, Educational Aim and Focus of Development of this resource are, visit the Let's Talk About Lunch Box program page.
For the time being, this quiz is only available in French.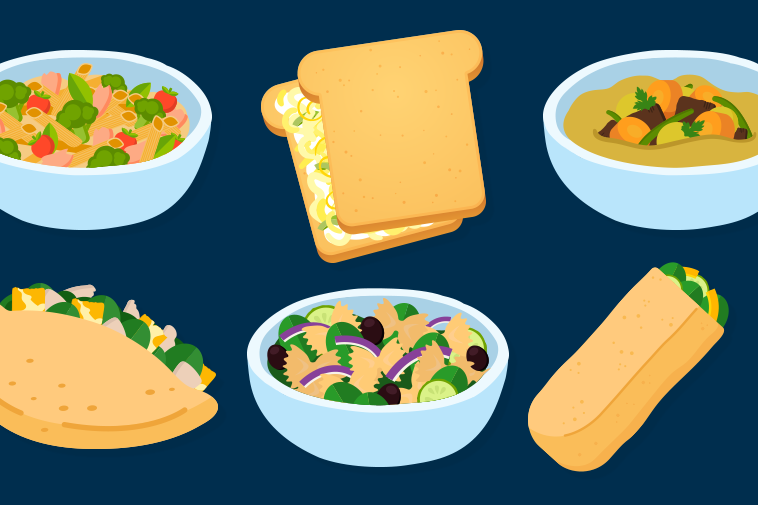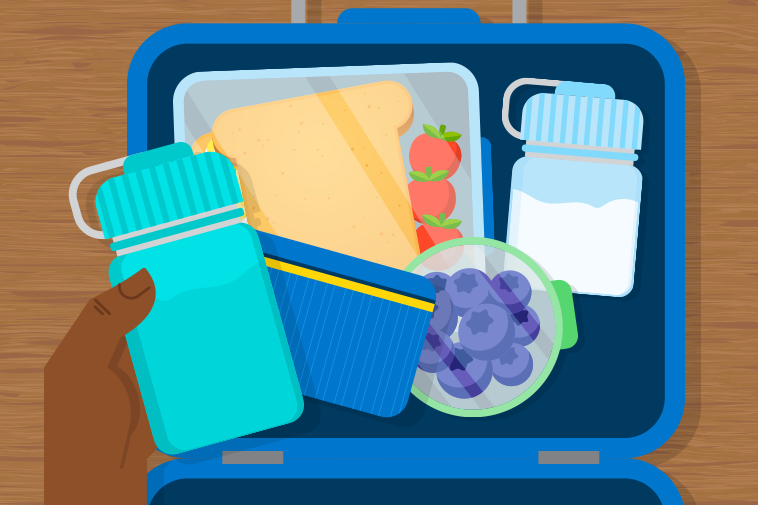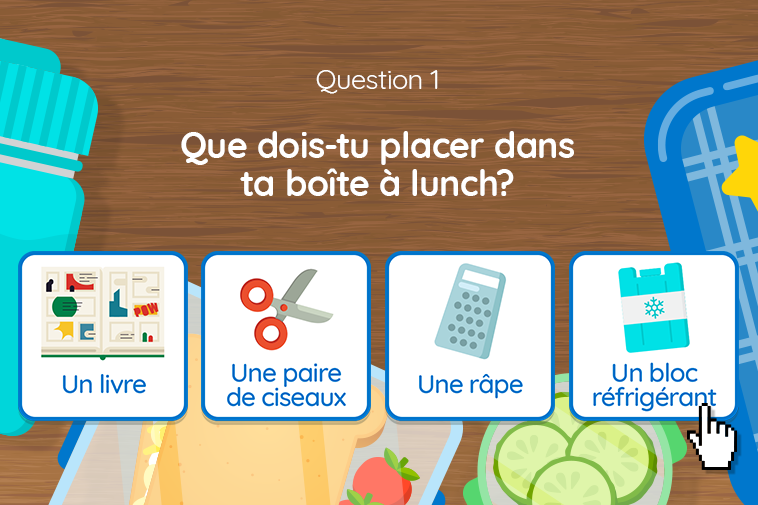 ---
Free workshop
Are you interested in children's diets? Looking for activity ideas on the subject? Invite a registered dietitian from our team to come and discuss the topic with you and your coworkers. She will also give you tools related to your practice. Request a workshop online.
Message reinforcement
A short animated video illustrating step by step how to pack a lunch will help students consolidate what they've learned - and perhaps start making their own lunches!
For the time being, this quiz is only available in French.
Tips from our team
Get students to set realistic goals for improving their lunches. They can use ideas from the video and quiz for inspiration.
---
During parent-teacher meetings or an open house, show the video or have parents take the quiz. It's a positive way to bring up the subject of lunches!