A quick activity in French where kids colour their favourite snacks (French only).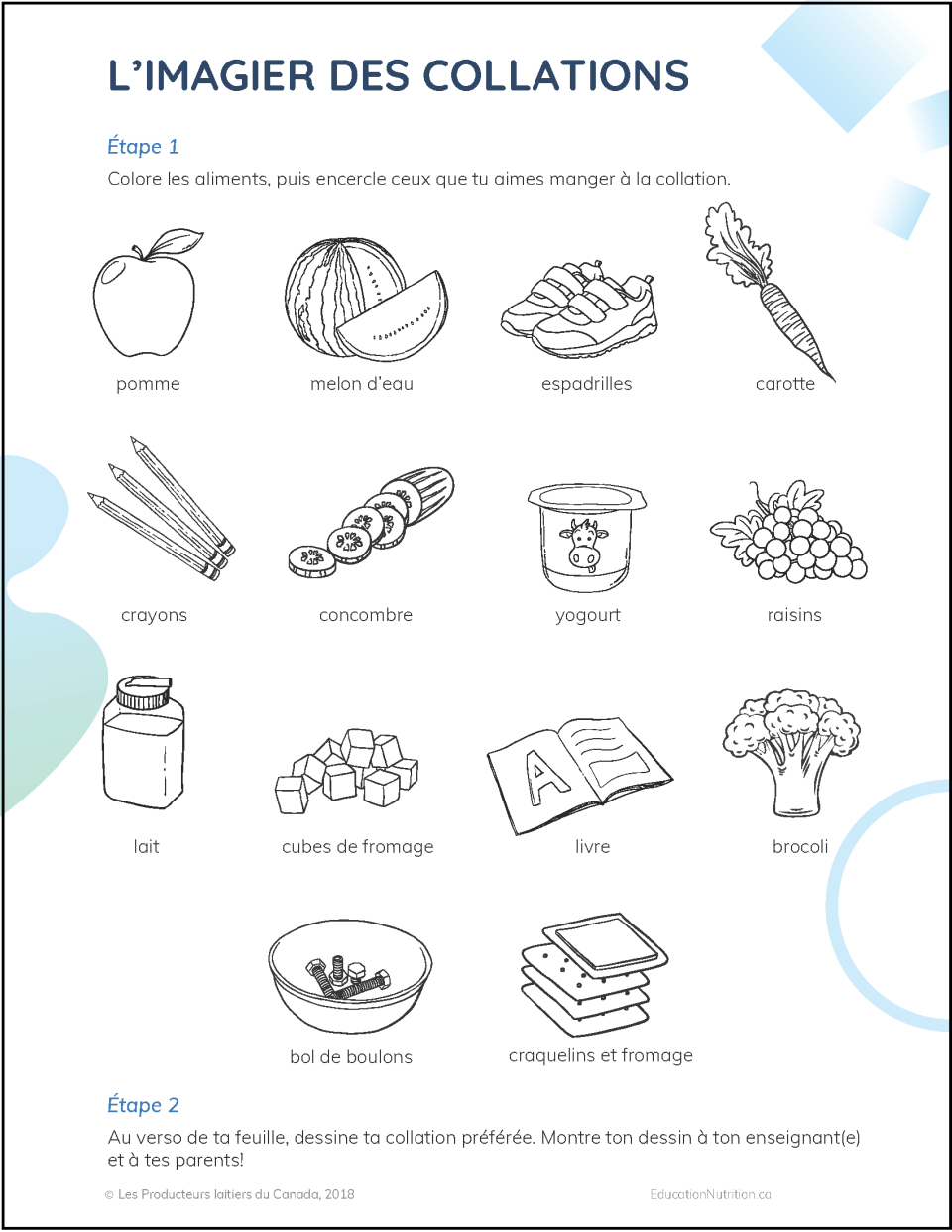 This resource is currently only available in French.
A colourful activity!
Ask the kids to draw a circle around their favourite snack foods from all the foods on the worksheet, which includes some nutritious snacks.
Ask the kids to colour and then draw their favourite snack.
Reinvestment
Play a colour game! Have the children sit in a circle. The adult names a child, then a colour (e.g., Thomas, orange). The designated child has to name a food in the chosen colour, then another colour and another child in the group (e.g., orange Cheddar cheese, red, Sophie), and so on.
To find out what the Learning Goals, Educational Aim and Focus of Development of this resource are, visit the Let's Talk About School Snacks program page.
Our personal suggestions
Use this activity to chat with kids about snacks!
---
Feel free to use photos of food to enliven the discussion.
---
Amazing stat!
48%
of kids 4-8 years old eat 2 to 3 snacks a day