A fill-in-the-blank story that's different every time!
This fill-in-the-blank story is a fun, educational and original activity to play with your group. This activity is designed for children in Cycles 1, 2 and 3.
(French only)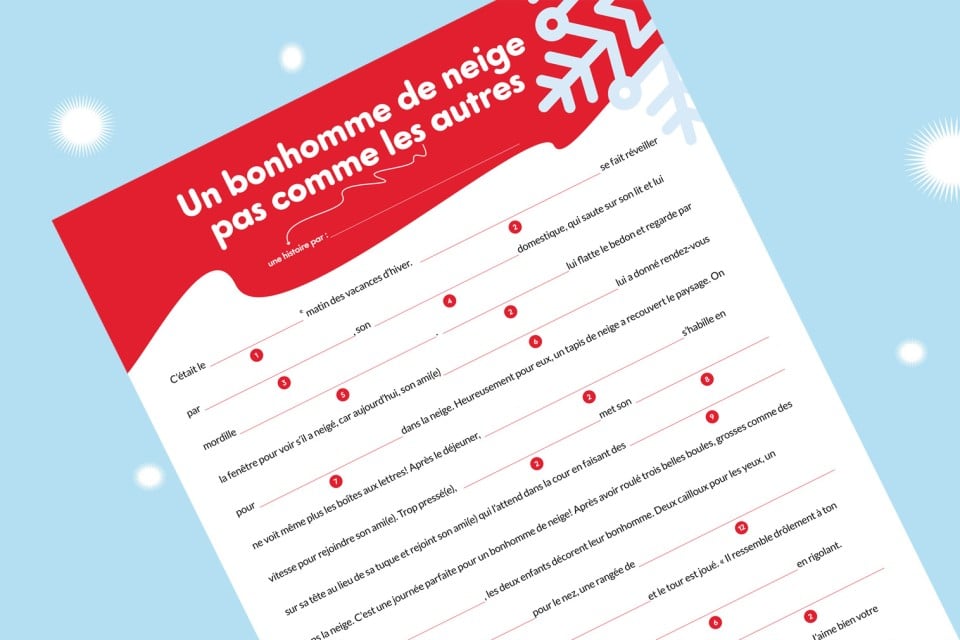 Once upon a time, there was a fill-in-the-blank story…
The story, set in winter, is about a snowman. Unfortunately, it's missing some words! The children will have to come up with their own set of missing words before reading the story. That way, each story will be unique—and silly!
This activity is free! Enjoy!

French
November, 2020
pdf (259.86 KB)
download
School daycare staff: This fun activity is a perfect way to mix things up with your group when you have to stay indoors. Why not do it during a snow storm?
Teachers: This French game targets the language area of development. You can also develop your students' oral communication skills by getting them to read their stories out loud in front of the class.
Get inspired by this original way of writing a story to create more stories about other topics.